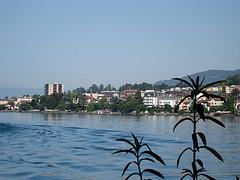 Image by libraryrachel via Flickr
Bonjour! Comment êtes-vous? Are you interested to take foreign language courses and learn one of the most interesting foreign languages known today? If you want to have a wonderful time learning a new language and experience going to a country where your target language is spoken, as far as French language is concerned, you are highly recommended to learn French language at language schools!
Immersion is one of the most suggested learning methods that language experts are promoting to. You see immersion makes you speak out the language constantly. You will be obliged to utter the language in order to communicate effectively. So even if you don't necessarily have a formal education, once you are immersed with the foreign language in a place you are currently staying, you are sure to adopt its language. But, when you are immersed while integrated with formal language learning, you will not just learn your target language but you will also master it with excellence and precision.
So have you thought of a location as to where you should learn French language? France and Switzerland are two of the most wonderful places to learn it. You could perhaps choose an excellence French language school in Lyon, Montpellier, Paris, and Nice when you plan to learn French in France. If you love the sophisticated ambiance in Switzerland, then you can go to Montreux. All these locations have specific features that an inspired language learner like you will get interested with.
Have you thought of Lyon as your primary choice? The language school is situated in the heart of the city, and you will amaze at its nearby historical and cultural attractions. How about Montpellier? A warm and friendly atmosphere that you wanted is a check feature in their language school. Have you considered Paris? Our recommended language school in this city is a member of a professional organization for quality language training centers teaching French as a foreign language. Montreux, you say? Beautiful landscapes and rich culture are very essential factors in letting you embrace your French learning easily, and this city has it all!
So what are you waiting for? Learn French at these revealed French-speaking vicinities for quality French language learning!