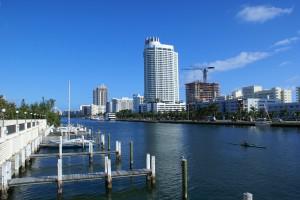 Image via sxc.hu
Miami has been well-known for its incredible travel and vacation features. From beaches, to hotels, to skyscrapers, this metropolitan is famous for an excellent city successful in almost all economical aspects; and this always include the excellence of establishing foreign language schools in Miami's various locations.
For years, Miami founded a reputation for English learning among different people from all around the globe. That is why, if learners like you wants to know which part in the United States is best recommended to learn English, it would only be Miami!
Our language school is one of the excellent language institutions established in Miami that aims to equip learners with the necessary skills concerning English. It has dedicated to fostering a unique teaching and learning experience for its diverse student population. The school's culture and environment provides a comfortable ambiance in welcoming various people from different countries around the world. Nobody is going to be somebody in this school; all students are treated as fair so that they can easily get adjusted and learn English effectively.
"We will continue to develop quality English educational services to meet the needs of a diverse student population and become the worldwide leader in English education within the next ten years"… This is our school's vision since the time it has established. It has been their target to provide learners with the proper structure and exposure, allowing them to gain the mastery over the language. This skill will be so beneficial not just for their personal communicative concerns but even for the success of their prospected careers.
Learn English at language school in Miami and we assure you a guaranteed success. Qualified teachers using unique teaching system and methodology, flexible language courses along with its schedule and specification– what more can you ask for? An excellent language school situated in a prosperous metropolitan in the United States is a great choice you can take when you decide to learn English effectively.