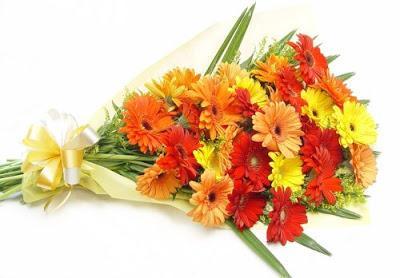 A newborn's arrival is, undoubtedly, a cheerful event that definitely calls for recognition. Sending a cute basket of flowers can be an excellent way of welcoming the new little member in the world. There are a variety of options to choose from and if you cannot decide what to do, the whole idea may seem pretty confusing. Given below are a few tips as to how you can choose floral gifts for a newborn:
Which Colour Should You Go For?
Although blue for a boy and pink for a girl is the general choice, it can also seem quite mainstream. For spicing up things a bit, you can select red blooms for a baby boy and white and purple for a girl. If you do not want to specify any gender, white may still work the best because it signifies beauty coupled with the warmth of innocence.
What Are The Flower Choices?
Selecting appropriate flowers for a floral gift is very important. Aromatic and delicate flowers might be charming, but they tend to wilt very quickly. Now for gifting a newborn, you will definitely want to choose blooms that are elegant for the baby and also last longer. Carnations are the traditionally ideal option with their ruffled, tender appearance and sweet aroma. You can also go for Gerber daisies which are quite hardy and may even last for an entire week. They are also quite inexpensive and come in many different shades.
Adding Extras
Simply a floral basket might not be enough for many people. As such, most shops selling flowers and gifts in Morwell allow their customers to choose tiny extras for turning the simple basket into a unique gift. There are a myriad of additional items which can be included in the flower basket for a baby, such as teddy bears, small balloons, baby figurines, other assorted stuffed animals, music box, baby-themed picture frames, baby rattles, etc. These are not very big items, but can augment the charm of your floral gift for sure.
Something For The Parents
Including something in your gift for the newborn's parents can also add more elegance to the present. A bouquet of roses will make a pretty and elegant gift, especially if the blooms are of a softer shade like yellow or peach. You can add extras in it too, such as cookies, chocolates, figurines of mother and baby, etc.