When it comes to home security, door locks are considered as the backbone of it. This is why you should ensure that the door lock you choose is the right one for your home. In choosing a door lock to buy, one should consider consulting a local locksmith for any tips or ideas. They can provide you with the different types of door locks you can choose from, and here are some of them.
Deadbolt Locks
Probably the most commonly used door lock in exterior doors. Deadbolt lock's interior side has a cylinder which has thumb latch that helps in disengaging and engaging the bolt. While on the other side, it's exterior has a keyhole in it.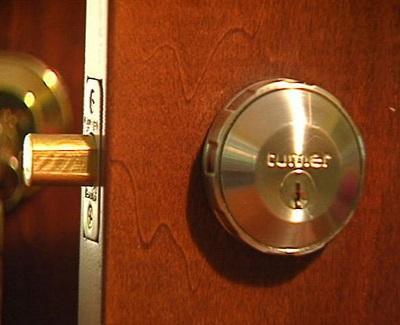 Double Cylinder – This special type of deadbolt lock features a keyhole on its interior side. Experts advise homeowners to avoid using such lock since there will be instances that you can be locked inside. And during emergencies it will do you more harm than good.
Sturdy and durable probably best describes deadbolt locks. On the other hand, these locks are prone to a lock picking technique known as "lock bumping". Also if your door frame is not strong enough, the unit can easily be kicked which puts your home at risk.
Doorknob Locks
Doorknob locks are usually used on bathroom and bedroom or other rooms inside the house. These locks are also very durable and effective. A person that is not allowed or unauthorized to access the room will be prevented because they won't be able to turn the knob from the outside.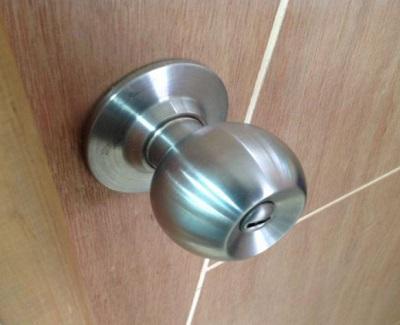 Easy to use and cheap are also some of the qualities of these door locks. Though they may have few advantages they also have flaws that you should be aware of. Because of the low price, some of these locks can be lock pick and easy to jimmy with a flat and hard object such as your credit card. These type of door lock can also be open by brute force alone, this is done by forcefully turning the knob. That is why these types of locks are recommended by professional locksmiths to be used for light security only.
Chain Latch
As its name implies, chain latch works by securing the door with a chain which connects the door to the door frame. Chain latch adds more security whenever it is combined with knob locks and deadbolt locks. Using this will also allow you to slightly open the door and check first whoever it is outside without fully opening the door. You should also take into account that these locks can also be open just like the knob lock if adequate amount of force is applied.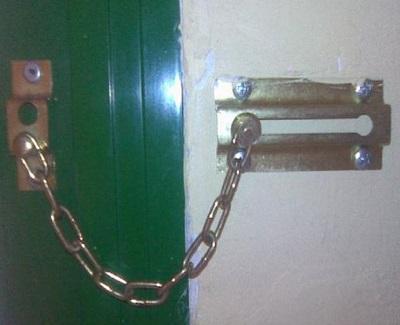 Security experts advise that to fully secure the safety of your home, use combination of these locks to heighten the security level of your home.