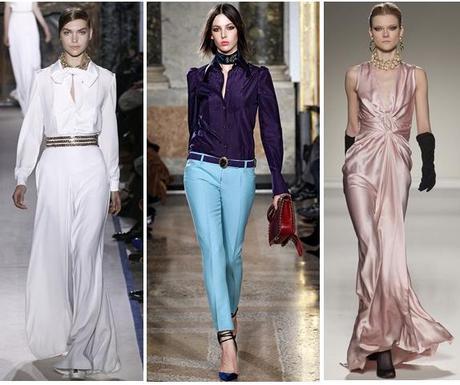 Fall 2011 - Yves Saint Laurent; Emilio Pucci; Moschino
I admit I've never been a big fan of choker (collar) necklaces, but seeing it on the runway and the many ways designers choose to dream it up, I happily concur

. Once fashion trends make it to the streets, you can always expect it to return with a loud comeback no matter what era it's from—call it a version 2.0 with a new name and a few modifications with color and material—but do you recall in the '80s when guys used to cuff up their acid wash jeans and pair them with sneakers? A.k.a "boyfriend jeans."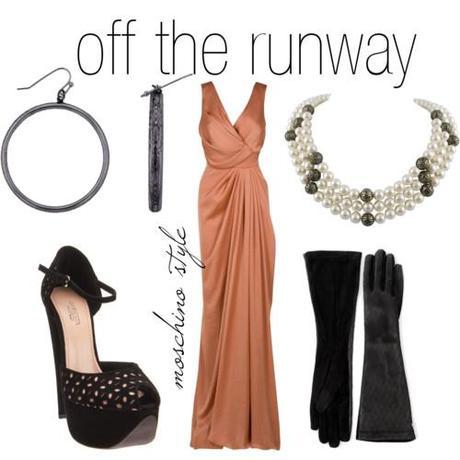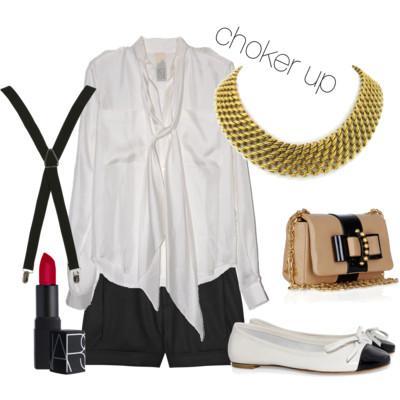 Choker necklaces started its trend long before any of us were alive. This was during the Victorian era when cameos were all the rage—and they still are today as a loveable vintage piece.  In the '90s, the style came back with designs that mimicked a neck tattoo or ones made with hemp, beads and seashells. Maybe you don't miss that trend, but extra short necklaces are back and better than ever! For this fall and winter, Vogue UK shows us how to choker it up on the runway. More structured, chunkier and bold, these choker necklace updates leave dainty and subtle aside. Come fall, remember it's about being loud and clear!
Don't be afraid to take long necklaces and wrap them around your neck to achieve this look. Long strand pearl necklaces work perfectly and if it doesn't have a clasp, lay it around your neck and keep it in place with a lovely statement brooch.
And as always, have a fab day!