Chocolate tahini oat bars are the perfect sweet treat, but made with wholesome ingredients. Stock up the fridge or freezer and enjoy!
I love having healthier treats on hand because when those after-dinner cravings hit, I have something to satisfy my sweet tooth without going absolutely crazy.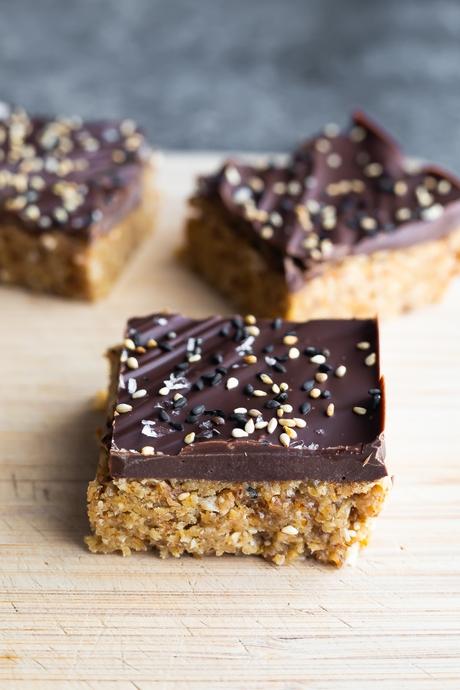 These chocolate tahini oat bars are made with healthier ingredients including dates, tahini, rolled oats, and (of course) chocolate!
They are sweet, with a little hint of tahini that is so delicious with the sweet…this is my first time trying a sweet tahini recipe and it won't be my last 😉
We loved these chocolate tahini oat bars because
the base is naturally sweetened with dates and maple syrup
they are sweet, but not *too* sweet
you can stash them in the fridge or freezer to keep handy for when those sugar cravings hit