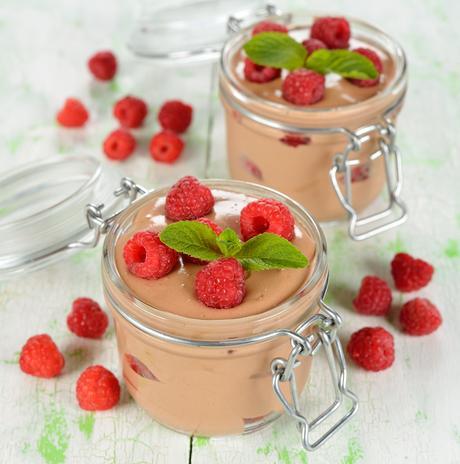 Ok guys - this might be the best treat of 2015: Chocolate Mousse that you can eat for breakfast!
Sounds too good to be true? I thought so too, until I tried this recipe.
This is a creamy, thick and decadent mousse that's low in sugar and high in fiber and protein - so it can be a guilt-free dessert OR breakfast!
How is that possible?
Well, thanks to this awesome combination of chia seeds, buckwheat groats, and hemp seeds from Nature's Path, some unsweetened cocoa powder, a dash of honey, some yogurt to thicken it up, and my trusty blender: I was able to create this chocolate mousse in under 20 minutes.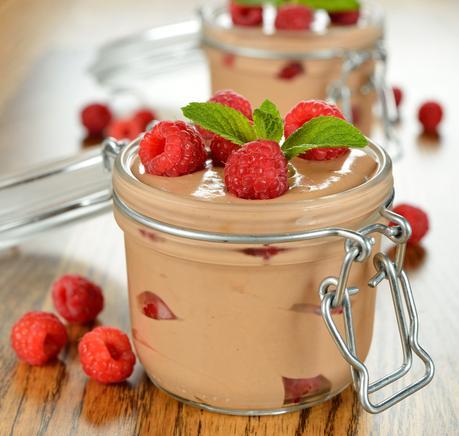 I topped it with some fresh raspberries, but you can top it with any fresh fruit you'd like.
This recipe makes four HUGE servings, so you can use it as a grab & go breakfast (save it in 4 mason jars and you can eat each serving throughout the week), or you can divide it into smaller servings and use it as a dessert for your holiday dinner.
Either way, you won't believe how easy it is to make and how good it tastes!
Ingredients
Directions
Notes
Tagged as: Recipes, Vegetarian, Dessert, Breakfast, chocolate mousse, raspberries