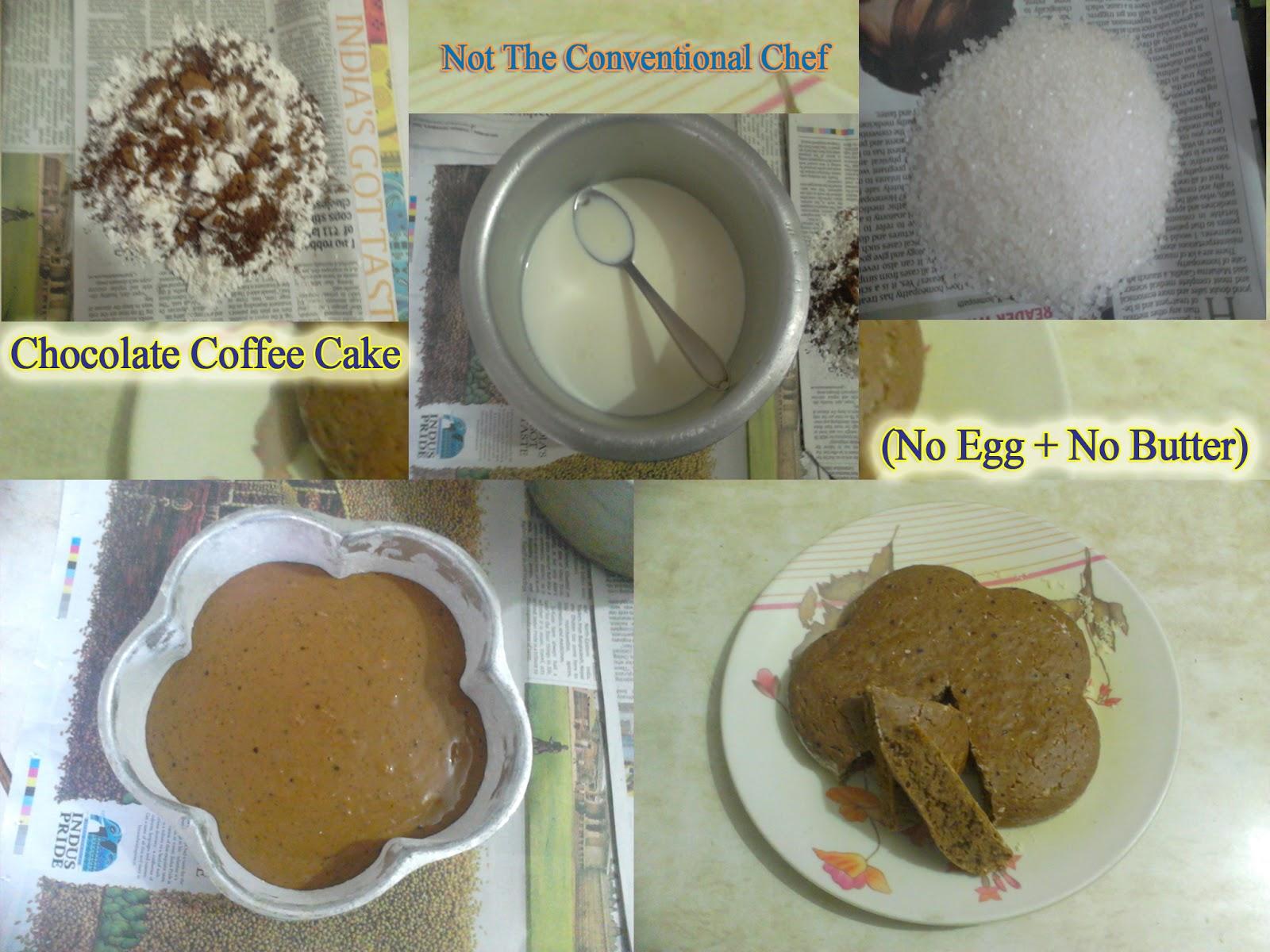 Serves:
4
Ingredients
2 Cups (270gms) All Purpose flour (Maida)
1,1/4thtsp – Baking pd
1 Cup (220gms) Granulated Sugar
1 tbsp – Butter/Oil
1/2 tsp - Vanilla essence
1 tbsp - Condensed milk (optional)
1.5 cups (375 ml) - Milk
1 tbsp - Coco pd
2 tbsp - Instant Coffee powder
Method
1.

  
Preheat oven at 180 deg C for 10mins.
2.

  
Sieve flour, baking pd, cocoa and coffee powder together. Keep aside.
3.

  
In another mixing bowl, add milk, vanilla essence, butter/oil, sugar, condensed milk and mix well until sugar completely dissolves.
4.

  
Now add the sieved flour mixture little by little and mix well until a creamy batter without lumps is formed.
5.

  
Grease the baking tin with Ghee and flour.
6.

  
Pour the batter in the tin such that the batter is more than 1/2 or close to 3/4th of the tin and bake it for 35-40mins.
7.

  
Insert a fork in the middle of the cake to check if the cake is done. If it comes out clean then your cake is ready.
8.

  
Allow it to cool for 10mins then invert the tin, the cake will de-mould itself perfectly.
9.

  
Decorate as per wish.