How about some chocolate chip cookies and som Hot chocolate???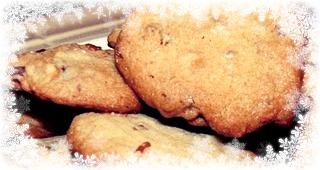 Soooooo yummmm
Ingredients:
butter Softened  1/2 CupSugar 1/2 cup brown sugar 1/2 cupeggs 1vanilla extract 1 teaspoons Maida (all-purpose flour) 1 1/2 cups baking soda 1/2 teaspoon  chocolate chips 1 cup
Directions
Preheat oven to 350 degrees F.

Sift together the flour and baking soda, set aside.

In a bowl, mix together

butter, sugar, and brown sugar until blended. 

 Stir in the eggs and vanilla and

blend in the flour mixture. Finally fold in 

the chocolate chips.

Drop cookies by rounded spoonfuls onto ungreased pans.

Bake for about 10 minutes or untill the edges are golder brown.