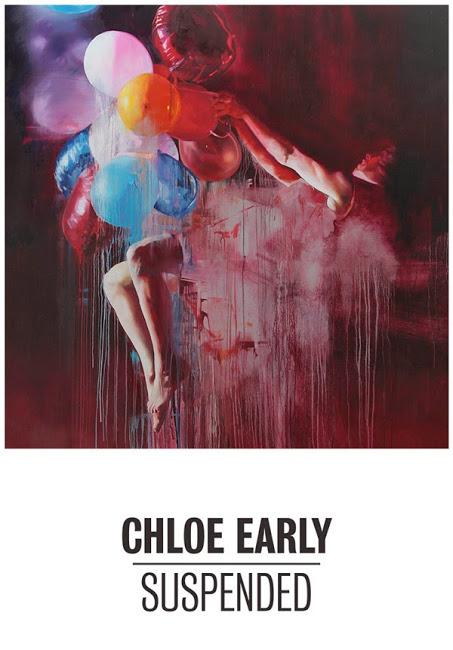 The Outsiders London
is excited to present Suspended, the debut solo exhibition by London-based contemporary painter Chloe Early, featuring a series of celestial canvases exploring the theme of weightlessness and gravity.
Chloe Early's
latest body of work features a collection of oil paintings, echoing the radiant splendour of Renaissance religious art whilst depicting contemporary figures seemingly suspended between a rise and a fall. Showcasing a series of small works alongside large-format ethereal canvases Early transcends the mundane and elevates her figures into an otherworldly space.
To coincide with the exhibition The Outsiders will be screening a short film collaboration between Chloe Early and filmmaker
Andrew Telling
, a meditative response exploring the characters, color and motion within the new work.
The private view will take place from 6pm to 9pm on Thursday 3rd April.
Suspended is open to the public from 4th April to 3rd May 2014.
Gallery opening hours are 11am to 7pm, Tuesday to Saturday, admission is free.
The Outsiders
, 8 Greek Street, London, W1D 4DG