Laurie Nguyen:
Making some corn salsa to go along with my Cafe Rio Inspired Beef for dinner tonight!

Originally posted on My Foray Into Food Storage:
This is my last post in my Cafe Rio/Chipotle recipe series.  Once I'd mastered Cafe Rio Beef (recipe here), Cafe Rio Black Beans (recipe here), and Chipotle Cilantro Lime Rice (recipe here), I realized that I needed something else to really put these "Burrito Bowls" over the top.  I needed a corn salsa.  I tried a few different versions, and this is what I came up with.  It doesn't taste like Chipotle's Corn Salsa, but it was inspired by it.  I hope you love it as much as I do.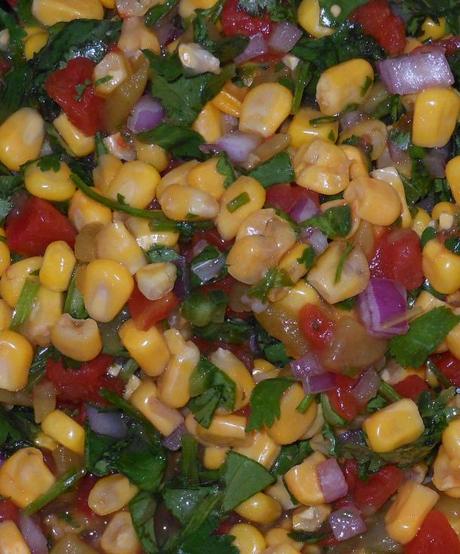 Tomato Corn Salsa
Tomato Corn Salsa
1 16-oz bag of frozen corn (or 1 lb of corn cut from corn on the cob)
1 7-oz can chopped roasted green chiles
Lime juice, to taste (I use about 2 tablespoons)
1 15-oz can petite diced tomatoes, undrained
1/3 jalapeno, diced
1/2 red onion…
View original 158 more words