Have you ever heard of Chinoiserie? There are many ways to define it, but the simplest definition is "home decor that has been inspired by Chinese designs". Chinoiserie usually showcases images of an imagined, fanciful China. Chinoiserie style originated in Europe around the 17th century and is still very much in style today. It is easily incorporated into any design theme you may have already in your home, from traditional to modern. Today, I'm going to focus on just a few ways you can use this decorating style in your home. It's a style I think you would enjoy having in your home, whether it is in an accessory, on wallpaper or in a furniture piece. Chinoiserie makes an excellent statement of style in a home.
Chinoiserie style adds a touch of elegance and sophistication to any room.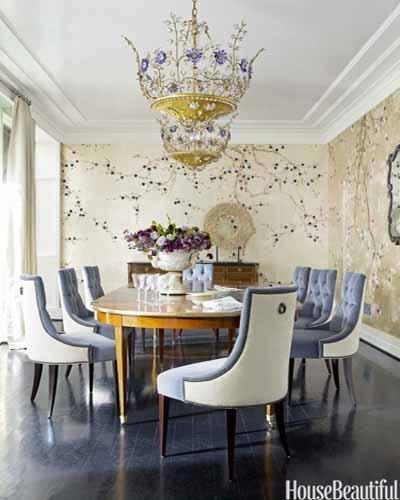 This Asian decorating style can be seen in fabrics such as toile, silk and satin.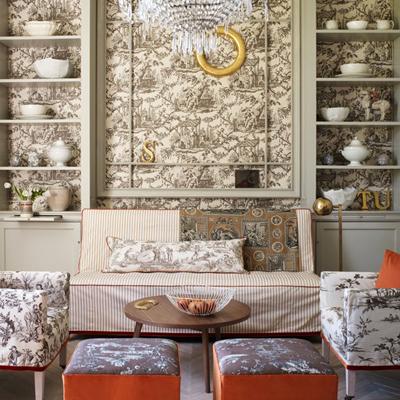 Via: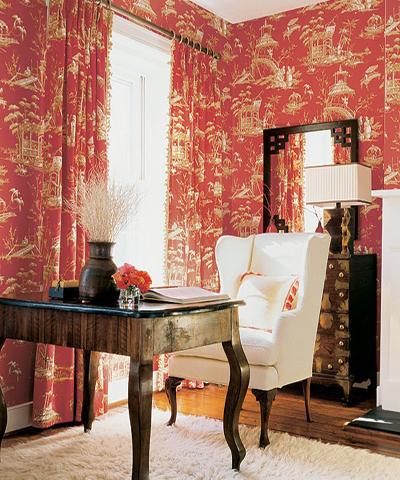 One of the more popular home elements in which to incorporate Chinoiserie style is wallpaper. Inspired by the traditional scroll paintings, it showcases birds, flowers and bamboo.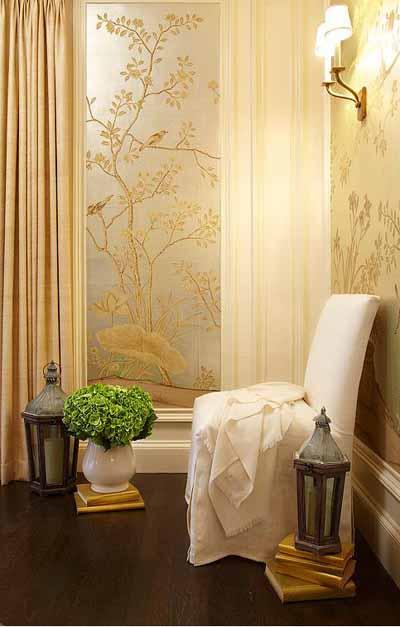 Via: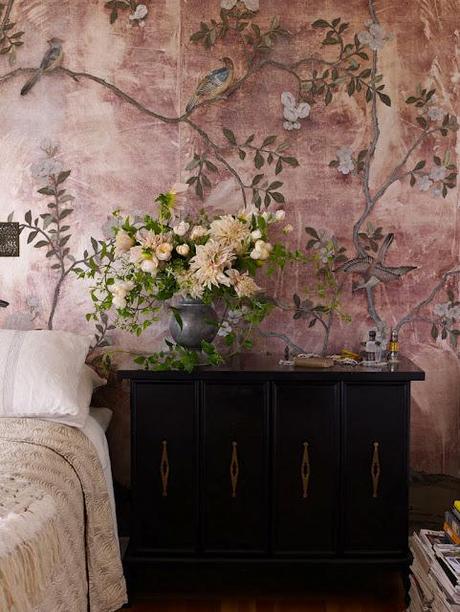 In some styles you will find scenes of everyday life set against a landscape backdrop.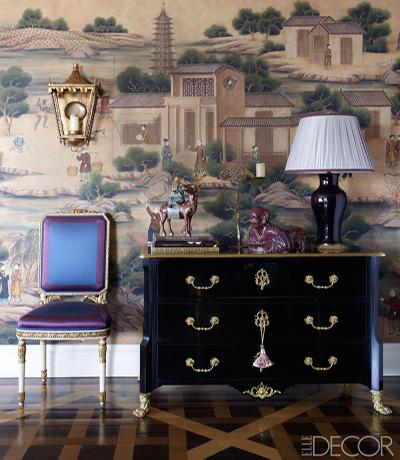 Via:
Isn't this scenery on the wallpaper of this little girl's room just incredibly cute?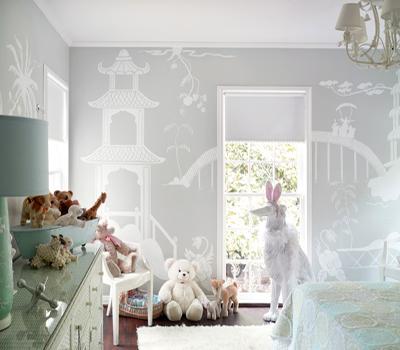 Color plays an important role in Chinoiserie decorating. The most typical colors have rich, bold and jewel tones.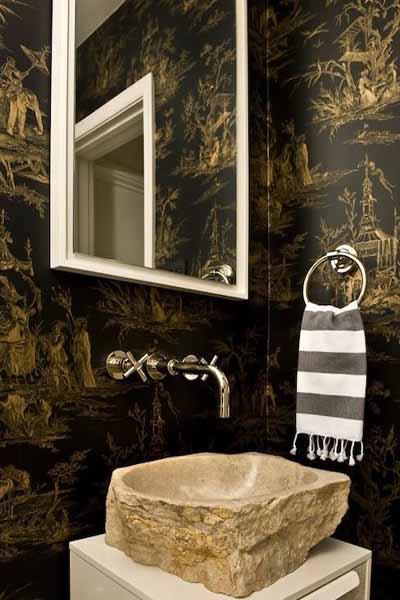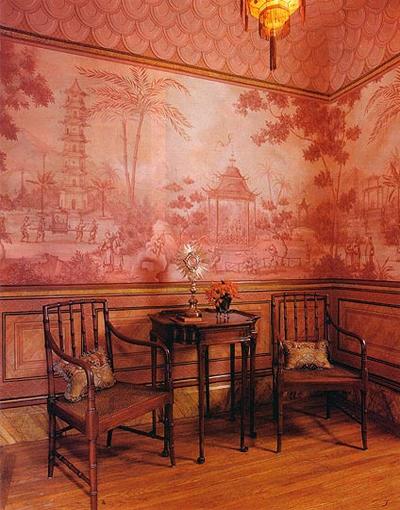 Another decorating style for Chinoiserie can be found in porcelain and other ceramics. The most popular color are blue and white, as seen in this collection of vases.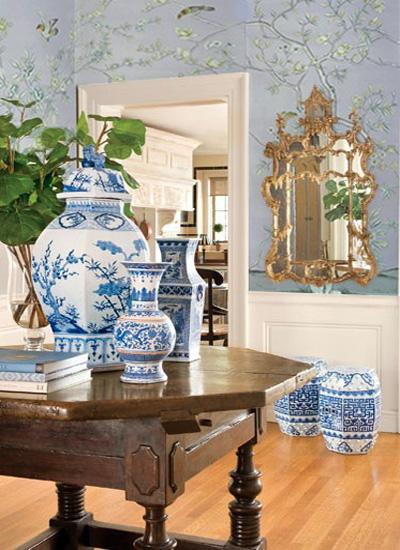 Blue and white might be the most popular colors, but there are other colors that are just as beautiful and enticing. For example, the coral color in this vase and chair make them look so bright and airy, especially with the hydrangea arrangement. I can just imagine how delightful it would be to entertain in this room.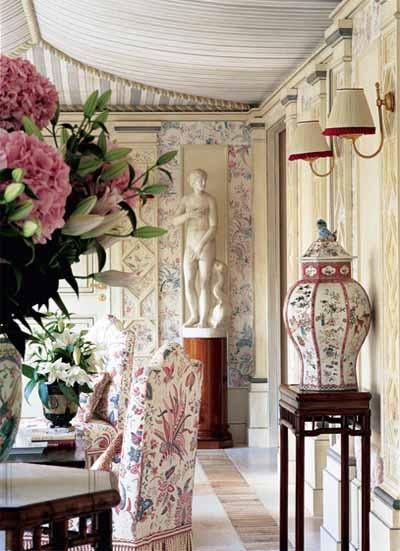 Via:
Chinoiserie style can be also found on furniture, such as chairs, stools and desks. Lacquer is a popular finish on armoires and stools, to name a few.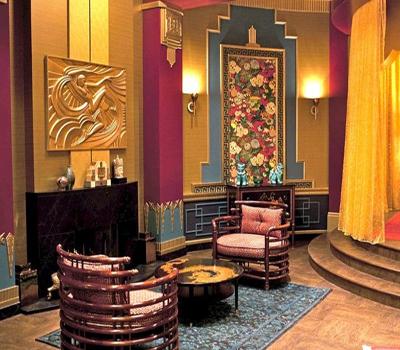 Via: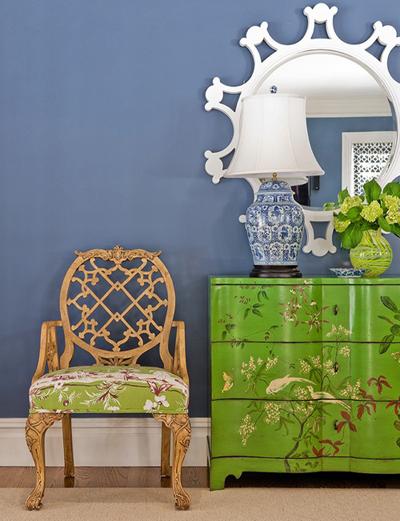 Via:
For accessories, artwork that depict Asian scenes are the perfect Chinoiserie accents.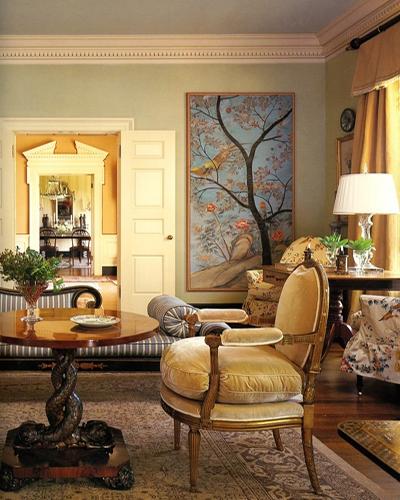 Another popular accessory items are the pagoda shaped light fixtures and  jar shaped lamps.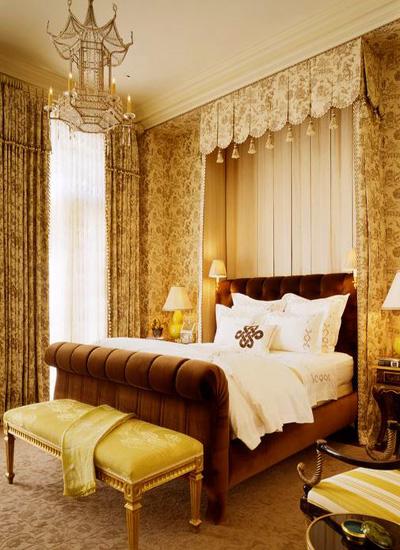 Of course, it is very traditional to use folding screens.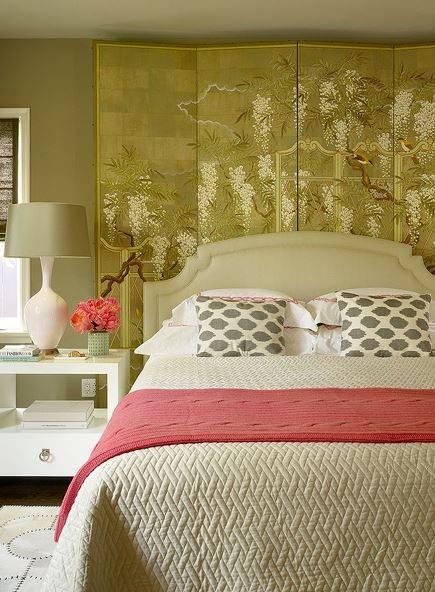 These are just a few of the many ways you can incorporate the Chinoiserie design style and colors into your home.
So what do you think? Have I made you a fan of this style?