Hi Huneybees,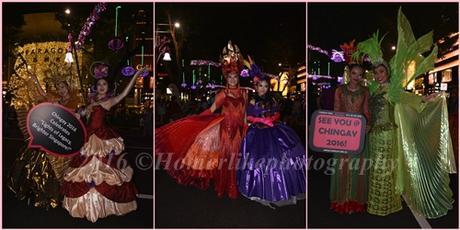 This is my first blog post of 2016 and I really hope that all my Huneybees have had a great start to the new year as much as I did!
Kicking start to 2016, as the first major event on the new calendar year, was the return of the
Orchard Road Pedestrian Night
on 2nd January 2016.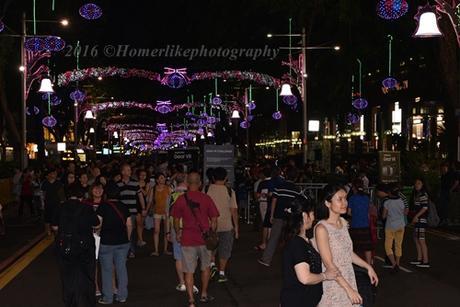 The spill over effect of the last long weekend of 2015 coupled with
Chinese Lunar New Year of Monkey
,  which was just slightly more than a month away, created an ideal catalyst to turn on many families' BBB (Buy-Buy-Buy) mode.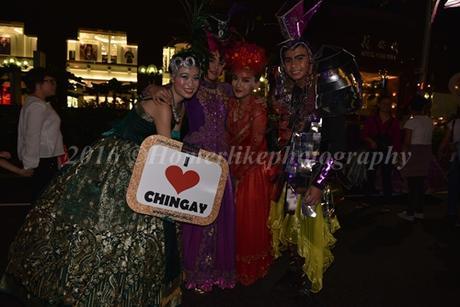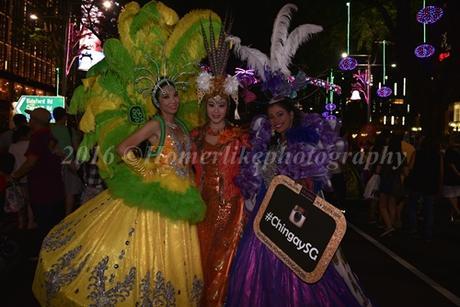 To capitalize on this double festive mood of Post-Christmas and Pre-CNY (Chinese New Year), Orchard Road Business Association (ORBA) tailored this January's theme around the major National festival with a local flavor by introducing
Chingay
2016 Meet-and-Greet.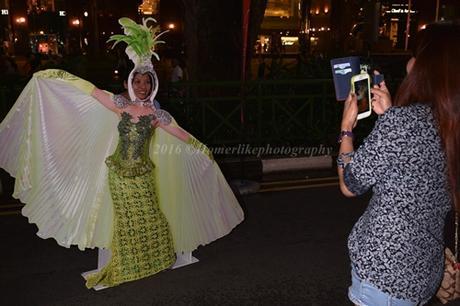 This was certainly a great opportunity for the public to have a first glimpse of this year
Chingay Parade,
which was themed "
Lights of Legacy, Brighter Singapore
" 《
智慧灯海,璀璨新加坡
》 to mark the first years of Singapore's next 50.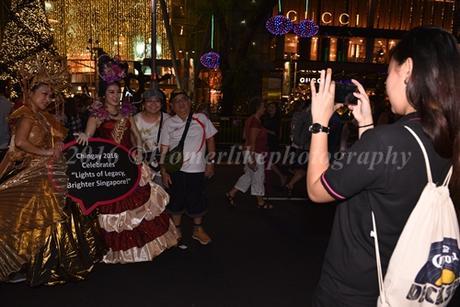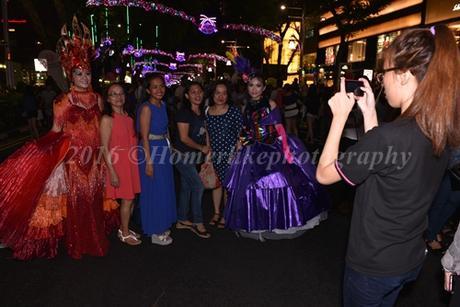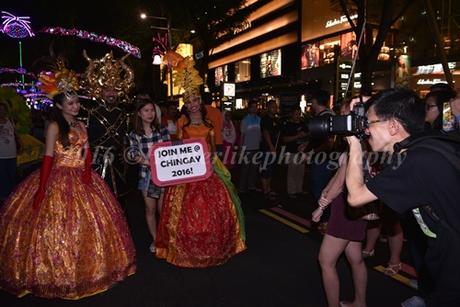 Obviously this also presented a golden opportunity for the public to have pictures taken with the performers who were beautifully dressed as per the actual parade happening on 19th & 20th February.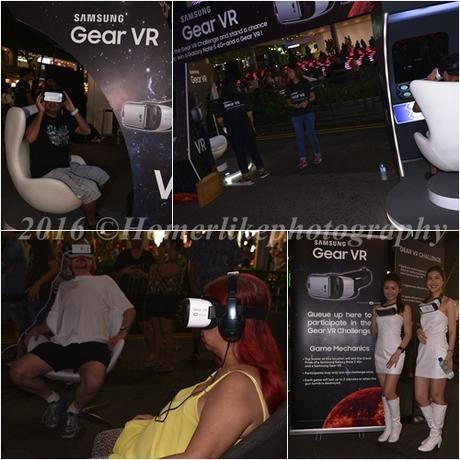 Other activities happened at the Pedestrian Night on the famous shopping belt of Singapore, which was closed partially off vehicular traffic between 6pm and 11pm that evening, included:
•
Samsung Gear VR
Experience
• Stage performances presented by HAG featuring local drummer
Brandon Khoo
, acapella group
MICapella
, winners of the 16th Asia Pacific Dance Competition,
Max and Chloe of Skin and Bones
and the popular speed-painter
Vilas Naik
from India.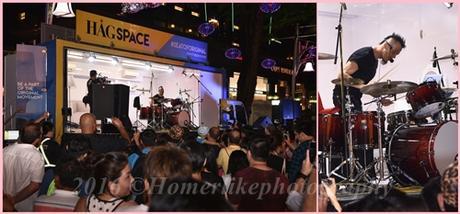 Energetic performance by local drummer Brandon Khoo really got the crowd warmed up for the evening

Despite the great festive atmosphere, I did have the strange feeling walking down Orchard Road underneath the Christmas Street Lighting with most, if not all, facade of Shopping Malls already transformed and decorated in stunning red and gold CNY theme. Guess this was an fine example of how super efficient Singapore really is in terms of getting things done!
Have a GREAT 2016!
Download OneOrchard on your iPhones: https://goo.gl/fxOTBo
Download OneOrchard on your Android phones: https://goo.gl/aznl0Q
- See more at: http://www.orchardroad.org/#sthash.wsYdvUse.dpuf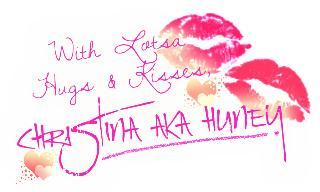 Don't forget to stay tuned to my blog / like my blog's Facebook page / follow me @huney_84 on Twitter & Instagram  for the latest updates!
http://www.huneyzworld.blogspot.com