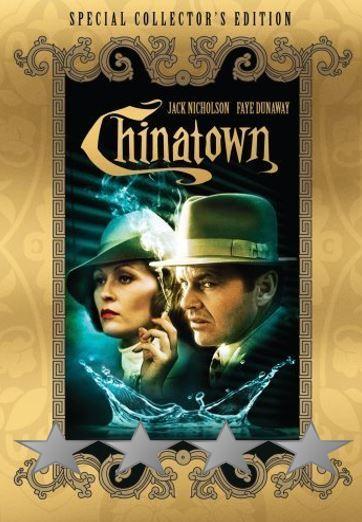 Director: Roman Polanski
Writer: Robert Towne (Screenplay)
Starring: Jack Nicholson, Faye Dunaway, John Huston, Perry Lopez, John Hillerman, Darrel Zwerling, Diane Ladd
Plot: A private detective hired to expose an adulterer finds himself caught up in a web of deceit, corruption, and murder.

Tagline – The most highly acclaimed film of 1974!
Runtime: 2 Hours 10 Minutes
There may be spoilers in the rest of the review
Verdict: Classic Mystery
Story: Chinatown starts when J.J. Gittes (Nicholson) gets hired by Evelyn Mulwray (Dunaway) to investigate her husband, it seems like a routine job, follow him around, until he ends up dead and Gittes must uncover what led to his death.
J.J. ends up learning about a bigger cover-up which involves the city's water supply, the place where Hollis worked before his death, which sees him investigating Noah Cross (Huston) the former owner of the water department.
Thoughts on Chinatown
Characters – J.J. Gittes is a private investigator, he usually handles affairs and has a great track record. He is hired to learn whether Hollis Mulwray is having an affair, only to find himself digging into a bigger cover-up within the water supply after Hollis is found dead. Gittes is involved in every single scene of the film as we only learn the story from his point of view. Evelyn Mulwray is the one that hires Gittes to investigate her husband potential affairs, she soon learns the truth and wants Gittes to learn the truth about what happened to her husband. Noah Cross is the former partner of Hollis who between them owned the water, he seems interested in his own business. He is one of the prime suspects in what might have happened to Hollis. Escobar is the lead police detective that is trying to learn what happened, he doe shave a past with Gittes too.
Performances – Jack Nicholson in the leading role is wonderful as always, he is filled with the quick wit required and keeps us on edge as we work to follow the investigation unfold. Faye Dunaway shows us just how mysterious she can make her character. John Huston brings in the rich figure role well, while Perry Lopez shows us how we get the cop role done without any struggles.

Story – The story follows a private investigator that start by looking into an affair only to find himself in the middle of a much bigger case which would bring him into a city-wide cover-up. When it comes to mystery stories we need to be kept guessing which is what this investigation does, we only get to see how everything unfolds through Gittes eyes which is helpful too because we learn the twists just as fast as he does. It does give us a story that does keep on taking twists along the way which like most detective stories too and shows us just how even a shady figure will do everything right to make sure the truth comes out.
Mystery – The mystery in this film comes from just who murdered Hollis, we get to see just how everything unfolds as we try to put the pieces together to learn the truth ourselves.
Settings – The film is set in LA showing us just how the powers of the city will do anything to remain in control of the power.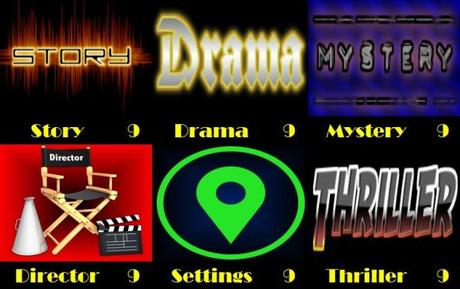 Scene of the Movie – Chinatown.
That Moment That Annoyed Me – The cops are all too similar.
Final Thoughts – This is one of the all time classic mystery movies, it shows how one person will do everything to learn the truth in the 1930's LA where the corrupt rise to power with ease.
Overall: All time classic.
Rating

Advertisements