The winter we were missing has suddenly set in, I even had to de-ice my car and skate along the icy drive way.  I was a little surprised early on in the month I was actually able to stroll about in my pumps and no socks.  Now, it's the opposite.  It's so freezing I'm wearing layers, upon layers. 
I have had my lovely red duffle coat for a few years now, I do love it (and feel as snuggly like Paddington Bear) but I wanted someting a bit different.  I set out the other week to find a new coat, which (I'm not sure if it's only me) I find coat shopping really tricky.  Some styles only suit certain situations -not for everday, and then some looks aren't classic enough and date really easily.
What a headache!
Its one of my least favorite shopping challenges...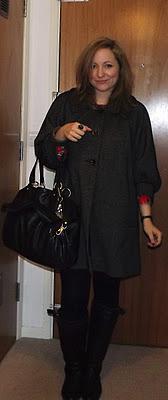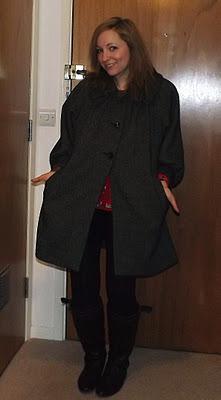 This is my beautiful new coat from French Connection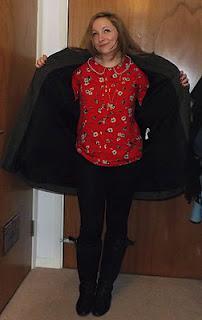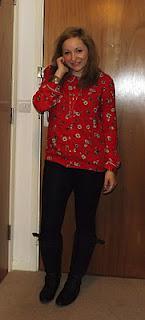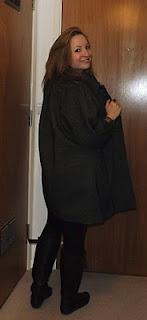 What I'm wearing:
Coat by French Connection, Leggings from Topshop, Red floral peterpan blouse from Next, Boots (Denver) from Topshop
This coat has been a grower,  I was actually worried because It didn't have a specific shape to it, which could lead to it making me look bigger than I am. However, after plenty of prancing about in it, I decided it was very Parisian.  Those who know me, will know that's my dream look. The coat was £79.99 originally but was a bargain of £29.99 from good old TKmaxx.
I love the boots... so much I bought the exact same pair in brown.  Word of advice make sure you seperate the pairs from each other or you may do what I did.... walk out the house with one brown one on and one black.  What a plonker hey?!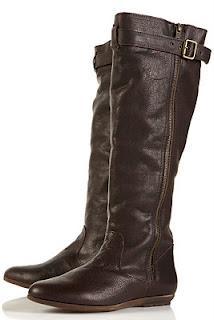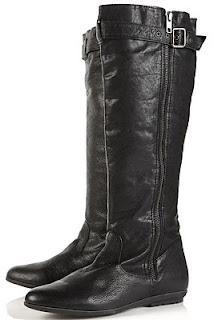 As you can see there isn't a vast amount of difference in it.  The Topshop Denver black high leg buckle boots are £85.00 and the cheeky Topshop Denver brown high leg buckle boots are now in the sale for a bargain of £45.00.  I always believe it's a good idea to invest in items you'll wear a lot and boots are one them.  These Topshop boots are so comfy and worth every penny!
It's only a swift post but just wanted to share my bargains! Anyone else finding any bargains out there this chilly mid-Jan?!

xoxo