Hi Huneybees,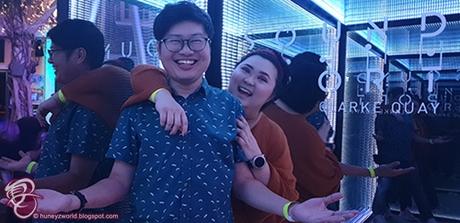 Sometimes it just gets boring for hubby and I with the usual paktor (dating) things to do - movies, shopping, dinner then go home and it's the same routine again for the next date. So, yesterday when we headed out to Clarke Quay for the inaugural Sound Port 2019, it was just refreshing for us.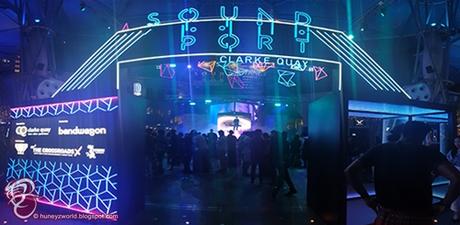 We got to reminisce about the clubbing days, enjoy a little bit of booze and food whilst putting on our dancing shoes, enjoying the DJ spins.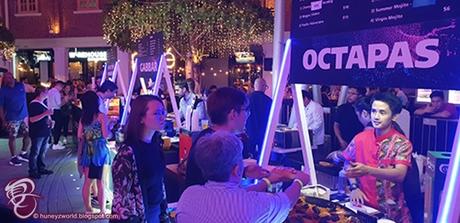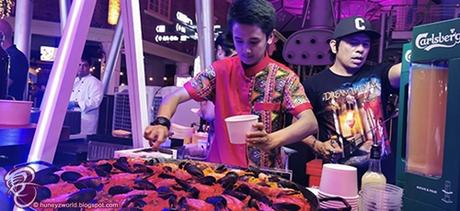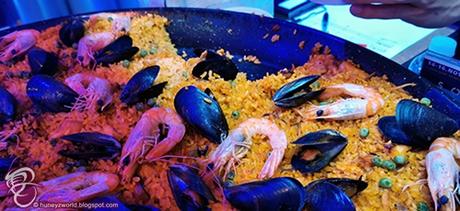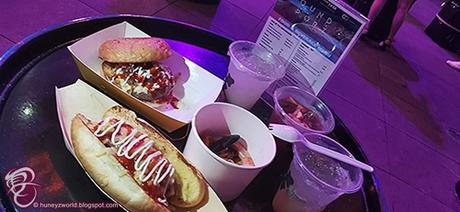 3 of the Clarke Quay bars were there at the Fountain Square with their booth serving up the alcohol/drinks and bites. We had the famous Paella Vallancia and Cheesy Hotdog paired with Sangria from Octapas; Indian Chicken Briyani and Chicken Tikka From Gabbar and not forgetting the die die must try Lychee Pale Ale from Live at the Crossroads.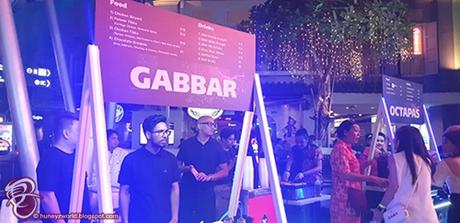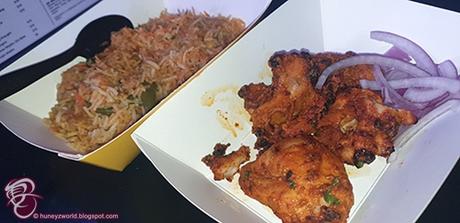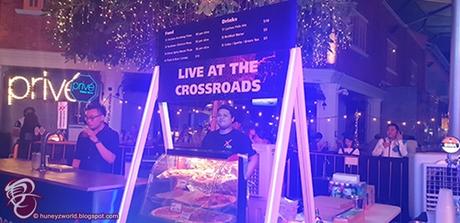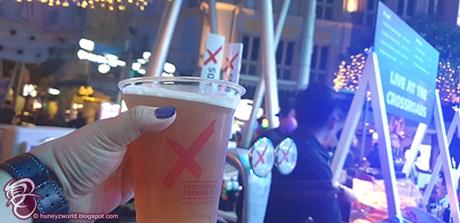 The Lychee Pale Ale makes a sweet note end to the night as we mingled and danced to the mix of DJ Duumu. It's been awhile since I truly let my hair down and spend some wonderful time with hubby, I think this makes a special date night and if you are with friends, all the merrier!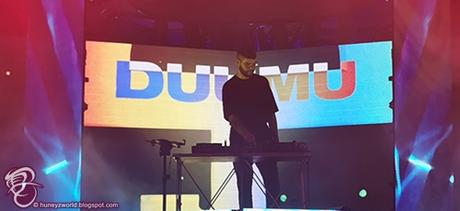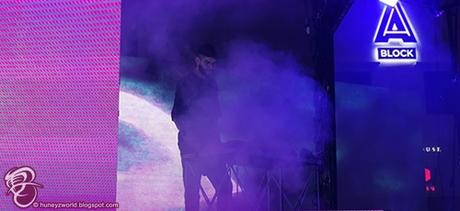 Sound Port Clarke Quay will continue for the weekend till 16 November 2019, admission is free, so gather all your friends and loved ones to come down and party at Clarke Quay's Fountain Square!
DJ Appearance Timings:
14 November, Thursday
7pm - 9pm: Duumu
9:15pm - 11pm: DJ Jhon Alvarez featuring Bullet plus percussionist
15 November, Friday
7pm - 7:45pm: YAØ
8pm - 8:45pm:SHYE
9pm - 9:45pm:Duumu
10pm - 11pm:MYRNE
16 November, Saturday
7pm - 7:45pm:YAØ
8pm - 8:45pm: brb
9pm - 9:45pm: A/K/A Sounds (ATTAGIRL!)
10pm - 11pm: MYRNE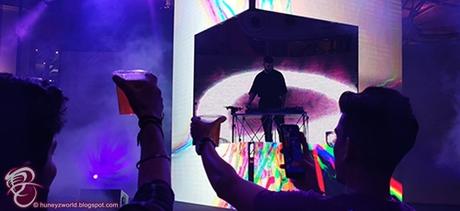 Cheers to a great weekend!Psst, if you are an existing CapitaStar member, do check out the in-app deals and if you have not joined, download and join as a mber for your first time special offers!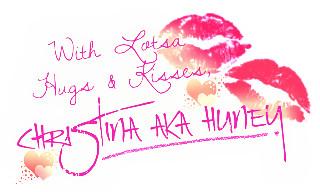 Don't forget to stay tuned to my blog / like my blog's Facebook page / follow me @huney_84 on Twitter & Instagram  for the latest updates!
http://www.huneyzworld.blogspot.com