I've always been really lazy about my chilli con carne, settling for a tin from the cupboard and a packet of mince and resigning myself to underwhelming smokiness, richness and fullness of flavor.
No more!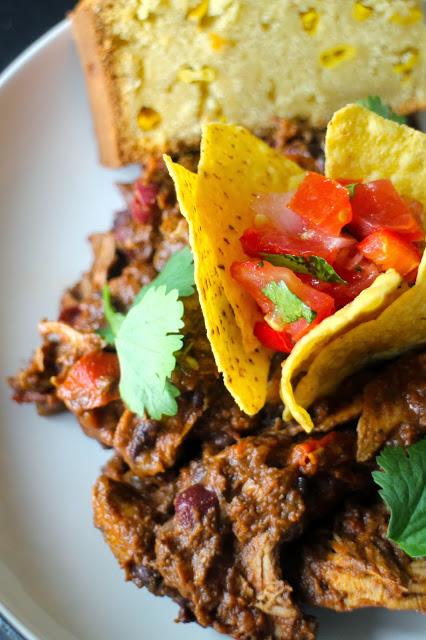 After some experimentation I have discovered Chicken Chilli Con Carne - a low fat (in comparison to its beefier cousin) version that packs a rich flavor punch and a deep, almost muddy (as odd as that sounds - go with it) smokey intensity.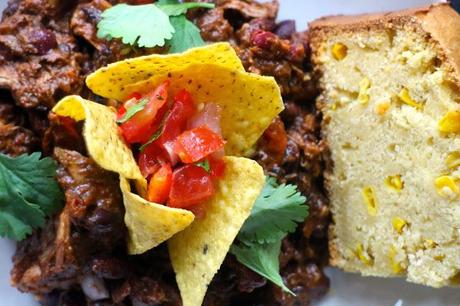 The beauty of this dish is the fact you can make it the night before or chuck it in the slow cooker during the day and you will have a warming bowl of chilli to drive away the winter chills in the evening.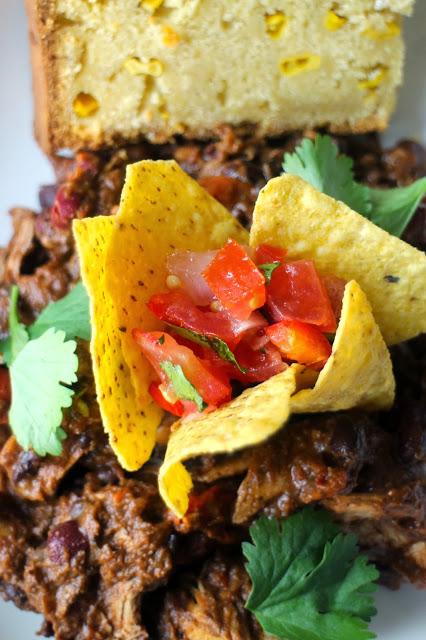 For this chilli you will need:
2 tablespoons olive oil
1 onion, chopped
1 red pepper, chopped
4 garlic cloves, crushed
3 tablespoons chilli powder
1 tablespoon ancho chilli powder
1 tablespoon chipotle paste
2 tablespoons smoked paprika
2 teaspoons cumin powder
2 teaspoons dried oregano
1 teaspoon dried marjoram
1 teaspoon salt
ground black pepper
1 tin drained kidney bins
1 tin drained black beans
1 tin chopped tomato's
1 pint chicken stock
25 grams dark chocolate
2 tablespoons tomato paste
1/4 teaspoon cinnamon powder
1 packet chicken breasts
Juice of half a fresh lime
2 tablespoons apple cider vinegar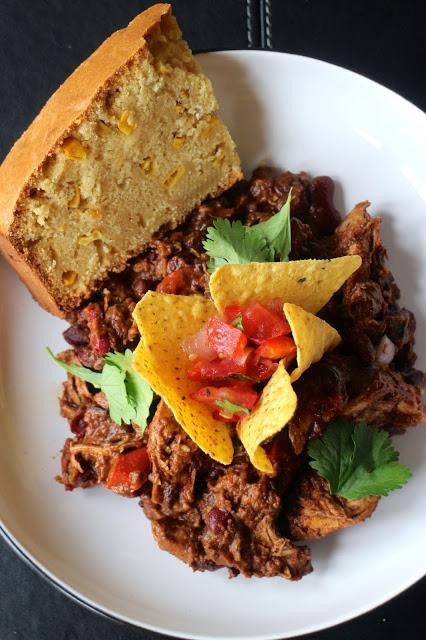 Pre-heat the oven to 200C and bake the chicken breasts in olive oil, paprika and black pepper until the juices run clear (about 20 minutes)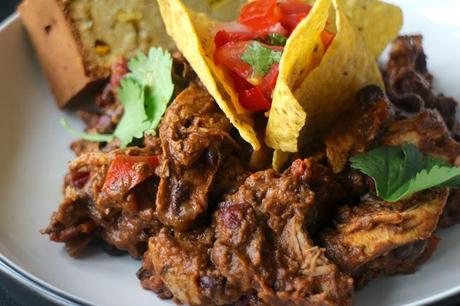 In a large pan saute the onion and the pepper in the olive oil until soft, then add the garlic and cook until fragrant.  Add the dried spices and dried herbs and cook for another couple of minutes.  Now add the tomatoes, chicken stock, kidney and black beans, chocolate, salt, pepper, tomato paste and chipotle paste and bring to a boil then reduce the heat to low and simmer for two hours or in the slow cooker.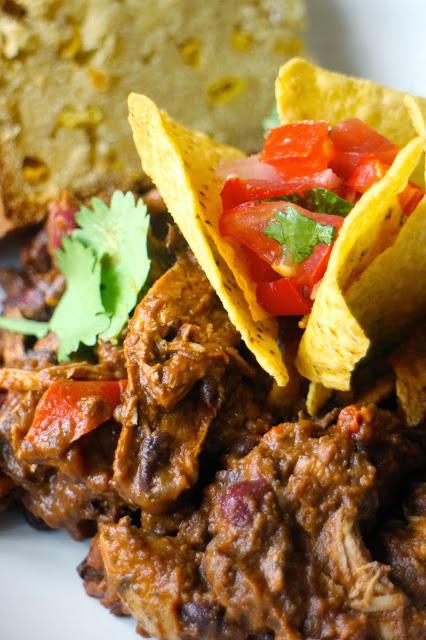 When you are ready to serve flake the chicken breast into the chilli, add the lime juice and apple cider vinegar and cook for another 30 minutes.
Serve with corn bread, tortilla chips, sour cream, coriander and salsa.  I'll post a recipe for the corn bread on Wednesday!