Anthony's Restaurant Rating:
80/100 X
Welcoming:8/10 Menu Choices: 8/10 Food Presentation: 8/10
Food Temperature: 8/10 Food Taste: 16/20 Service: 8/10
Ambiance/Music: 8/10 Architecture/Interior: 8/10 Air Quality: 8/10
Total: 80/100
My story with Chili's is one of those long ones that started when it first opened, and still continues to date. Ups, downs, enjoyment and disappointments, it sometimes feels like a love relationship...
I have always been a huge fan of Chili's, naming it my favorite diner in Lebanon back in 2011 until things changed last year. Chili's seemed to have lost interest in the market, quality dropped drastically, service kind of vanished… It took two reviews until my alarm reached the concerned departments. I went on to enjoy a nice meal and wrote a detailed review with happiness and joy about the come back of Chili's.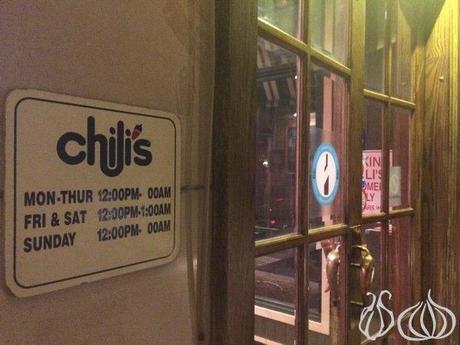 A month ago, my wife went to Chili's and left extremely happy and satisfied. She came back home with a smile on her face telling me about the tasty food, the perfect service and the enjoyment of a memorable night. She insisted that I go see for myself and here we are, doing exactly that.
Chili's is as good as I expected it to be; the service was great, the food was tasty, the drinks were created meticulously, making our night a great one on all fronts. I heard that the menu will be changed soon, something they do every two years to refresh. So here is the last review before changes are made.
The menu sections:
We ordered and enjoyed:
 Classic Nachos (With melted cheese, jalapeños, beans, queso and a hint of seasoned beef. Served with house-made guacamole and sour cream) 21,900LBP. The signature plate is everyone's favorite starter. Crispy nachos topped with a cheese cocktail mix that's oven heated making the cheese melt in style on top of the crunchy nachos. On the side is a tasty sauce, dip in and enjoy. I liked it how the cheese was not too oily and how the nachos were fresh.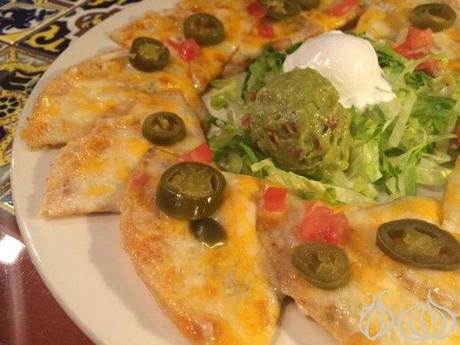 Texas Cheese Fries (With chili terlingua applewood smoked bacon, jalapeños and green onions. Served with ranch dressing) 19,900LBP. Served in a copper casserole, we received a generous mountain of fries, topped with bacon and jalapeños. Soft potatoes stuck together by the melting cheese and the sauce… a calorie bomb indeed, but tasty.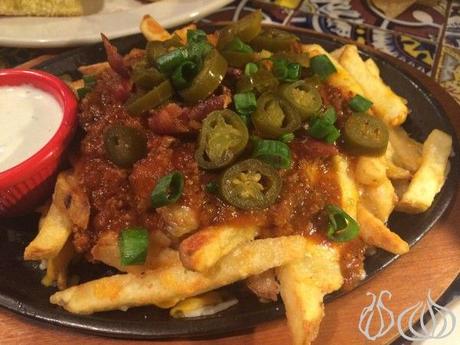 Fajita Quesadillas (Fajita-marinated steak or chicken with grilled onions and Jack cheese in buttery, toasted tortillas. Served with rice, black beans, sour cream, and house-made pico de gallo) 24,900LBP. I personally enjoyed the marinated taste of this moist chicken, the crispy bread and the juicy sauce.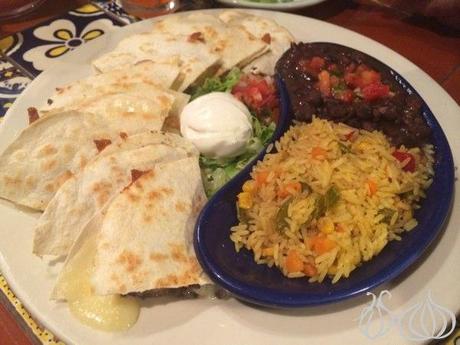 Quesadilla Explosion Salad (Grilled chicken with cheese, tomatoes, corn relish, cilantro, tortilla strips and citrus-balsamic dressing. Served with cheese quesadillas) 23,500LBP. Looking like a Caesar salad, this generously filled bowl has it all; Crunchy quesadilla stripes, corn, lettuce, chicken, carrots, tomato, balsamic sauce and cheese sandwiches on the side.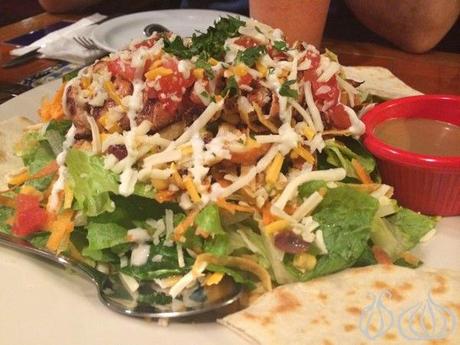 Big Mouth Bites (Four mini burgers with layers of flavor – applewood smoked bacon, American cheese, sautéed onions and ranch dressing. Served with crispy onion strings and more ranch dressing) 21,500LBP. Since we were four, we decided to go for something easy to share. The mini bites are four small burger bites that should feel like their bigger cousins. A yellow bread is stuffed with a large portion of meat cut in four small pieces, each in a bun, and covered with a load of sesame seeds. Fries and onion rings are served in the middle of the plate. The meat was dry and so was the bun. Cutting the meat in smaller bites dries it out so much as for the buns, they're more of school sandwiches kids put Labneh in… so for next time I'll stick to the big burger.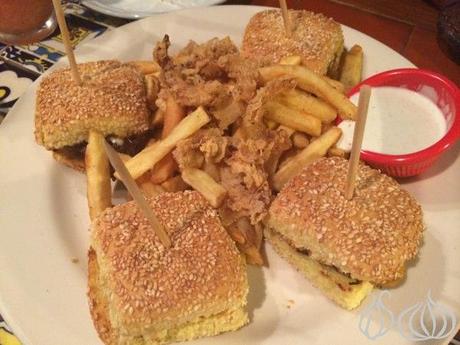 A visit to Chili's is nothing without Chili's famous desserts. Accompanying the all-time favorite, Molten cake, we decided to try their brownie sundae for the first time, and we are glad we did so.
Brownie Sundae (Warm, rich chocolate brownie topped with vanilla ice cream and hot fudge) 17,900LBP. The sundae was even better than the Molten cake. A hot, melting brownie topped with vanilla ice cream. Softness with a mix of crunchy bits while the ice cream adds the finesse and texture you expect to amaze you.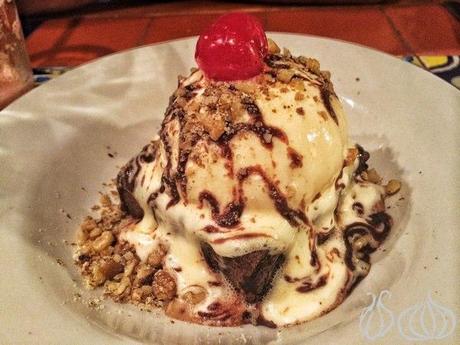 Molten Chocolate Cake (Warm chocolate cake with chocolate fudge filling. Topped with vanilla ice cream under a crunchy chocolate shell) Love, joy, passion, excitement… You won't understand what I'm talking about until you try it for yourself: The Chili's lava cake cannot be described in words. A hot, airy and moist cake richly filled with a chocolate fudge filling that will activate all your taste buds in seconds. An interesting texture where a unique flavor is trapped in for the pleasure of your senses.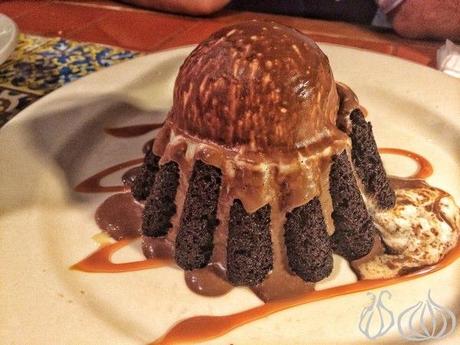 Some details I enjoyed:
Fresh-looking food
Adequate food temperature
Oil-free plates
Crunchy, fresh and super tasty nachos
Beautifully presented plates
Tasty soft drinks full of flavor and gas
One-of-a-kind meat, soft like butter
Superb pork ribs
Extravagant desserts
A waiter that just makes you smile continuously
Adnan, our waiter that night, did everything to put a smile on our faces. He has been working at Chili's for the last decade after all… he breathes Chili's and he's proud of it. We were pampered while spending a memorable night of fun and enjoyment.
To accompany our dinner, what else but a Margarita? I remembered the last experience and it was a total mess. A soggy undrinkable margarita; I'm not sure if the bartender has been changed, but tonight's was as good as the one I enjoy at Habana in Jounieh. An intense taste, without being too sweet or too alcoholic and a beautiful color with a pleasant aftertaste that accompanies you during dinner.
My recommendation: Ask for a basket of chips and enjoy their crunch. Dip them into the sauce and feel the earthquake
The unacceptable: The menus! Please change the menus. They are unacceptable. It's not up to standard to see papers torn apart this way. In Arabic; "3ayb".
Chili's, the last international diner to survive the Lebanese crisis, is still a place I'll consider for my "no-calorie-count" meals. I hope and wish the quality remains, as it is and even better.
























Pages  [
1
]  [ 2 ]  [ 3 ]