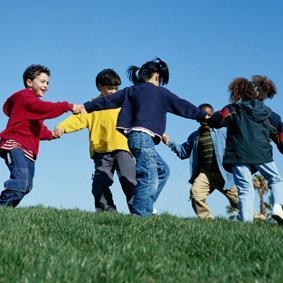 As children develop their talents in school, sports and the arts, they explore new areas about themselves and the world. While children have the ability to master the demands of certain situations they encounter when developing their talents, they may struggle to cope with certain types of stress.
For all of us, stress is our natural mental and physical reaction to changes and events to prepare us to address them directly or avoid them. Some children have the personality and relationships needed to cope with stress so it motivates instead of deflates them. Other children, however, do not have the coping skills and support needed to put stress into perspective and use methods to manage it well.
Parents are children's first line of support for helping them cope with stress. Parents can either help children learn coping skills or add to children's stress by not providing the support needed.
The following are four tips parents can use to help children learn how to cope with the stress they experience in school, sports, and the arts.
Parent's Stress:
What your behavior teaches your children about coping with stress
Children learn about themselves and the world by watching their parents react to different situations.
If parents are anxious about something in their lives, they can transfer that same anxiety to their children through their words and actions.
In order for parents to help their children learn how to cope with stress, they should first answer the following questions about themselves:
What stresses me the most each day and how do I handle those situations?
What example am I setting for my children about how stressed I become and how I handle it?
For instance, if your daughter comes home from school complaining about how a classmate mistreated her, do you get angry and start personally criticizing the student and the student's family?
As a parent, you feel the stress of your child being mistreated and may over-respond by attacking the student, teacher, parents, or family as a way of coping with the stress you feel. You go into attack mode while your child watches, listens, and learns from your example.
If you, on the other hand, calmly ask your child questions about what happened, condemned the other student's poor behavior without making personal attacks, and teach your child methods to handle the situation, you are instructing her about how to stay centered and understanding during stressful times.In order to help your children learn how to cope with stress, you need to look at how you experience and handle stress in your life as a parent, and consider what lessons you teach your children by your example. This self-reflection will help you better model the behaviors your children need to manage stress in healthy ways.
Stressful Moments:
Knowing when your child becomes stressed
As your children age, their minds and bodies develop automatic patterns of reacting to different stressful situations throughout the day. For instance, when children have to go to practice in the afternoon, some of them will feel excited and physically energized while others feel nervous and overwhelmed. These reactions can be automatic ways of reacting to situations that are perceived to be stressful.
While it is important to know how children automatically react to stress, it is essential to first know when and in what situations they automatically feel the most stress throughout the day. There are usually specific situations, times of a day or week, or people that cause your children higher stress.
By knowing these situations, you can help them learn important coping methods.To discover the moments and/or people that typically cause your children stress, you need to conduct a little survey:
Step 1: At the end of each day, ask your children when they felt the most relaxed and positive in the morning. Then, have them describe the same happy moments that occurred in the afternoon and evening. For younger children, you may ask, "When did you have the most fun in the morning…in the afternoon…in the evening?" Find out the general time of day, who or what triggered the event, and the level of enjoyment (using a rating of "big or little fun," or "high, medium, low").
Step 2: After you discuss the fun, relaxing things your children experienced, you should ask "Did you feel angry, sad, or confused in the morning? If so, when?" Then ask about the afternoon and evening separately. Find out the general time of day, who or what triggered the event, and the level of stress they felt (use a rating method).
Step 3: After your conversation, you should record what your children told you on a piece of paper for each day with separate sections for morning, afternoon and evening.
Step 4: If you track the results for two weeks or more, you will see the pattern of when your children are relaxed and stressed throughout the day and week. You can use this information to determine ways to teach your children coping methods and provide the necessary family support.
While you may have to alter these steps to fit the personality and age of your children, you will find that it leads to open communications and builds support for the stress your children experience.
Coping With Stress: Resources to help reduce children's stress
Everyone has resources personally and in their environment that help them cope with stress.
Children are no exception, but the maturity of their personal coping skills depend on their age, mental and physical abilities, and experience.At a personal level, children cope with stress by using abilities such as relationship building, communicating clearly, organizing themselves, getting appropriate exercise, nutrition and sleep.
In children's broader environment, they get support to cope with stress by having positive relationships with their family, teachers, coaches, friends and pets; having religious faith; and having a drug and alcohol free environment. These personal abilities and support in the environment are all resources your children can use to cope with stress.
As a parent, you can teach your children coping methods by first leveraging their strongest personal and environmental resources available. Then, you need to identify their weakest resources that should be strengthened or eliminated.
For instance, if your son is a good communicator and has a strong religious faith, you can teach him to use these qualities to resolve conflicts, interpret situations in constructive ways, and have faith that good will prevail.
If your daughter is dealing with her parents' difficult divorce and has trouble sleeping, you need to determine how to keep her out of the divorce's drama and improve her ability to sleep and renew energy.
Her family environment and sleep are resources that can add stress and drain her energy to cope.
If strengthened or eliminated, they can support her growth and ability to cope with stress.
By understanding your children's strongest and weakest resources to cope with stress, you can help them develop coping skills and eliminate issues that add to their stress and weaken their ability to cope.
Author: Michael CerretoArticle Source: EzineArticles
© 2011, ©Active Consultants 2011. All rights reserved. Copying in part or in entirety only permitted by written consent
Republished by Blog Post Promoter