Childhood.  What a wonderful days were there in childhood.  I used to have many moments during the day.  And there was no account of those moments.  The whole day used to be mine.  Every moment of the day was mine.  I could spend it however I wanted.  I used to spend hours trying to catch the piece of light coming from the hole of the closed door, mistaking it for a white ball lying on the floor.  Of course it never came in my hand. I was never able to grab it in my hand despite all my efforts.  But even then I was very happy.  That the ball was with me.  That ball never left me.  I was convinced that it was mine and would never leave me.  Then one day very thick clouds came in the sky.  The sun hid behind those clouds.  And I lost my ball. That day it was only dark in the room. No white ball.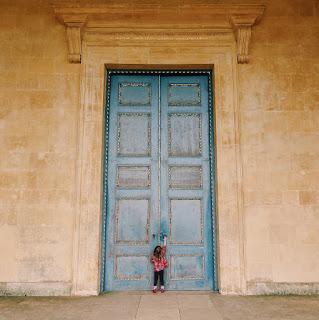 Photo credit: scotbot on VisualHunt.com
I kept crying for hours but it didn't come.  Suddenly it started raining heavily.  There was the sound of raindrops falling outside.  Even my tears were not coming to stop.  My ball was lost.  I felt that all those who are on that side of the door have also lost the ball.  And all of them are crying together.  That's why there is the sound of so many drops falling from their eyes.  I fell asleep crying that day.  When I woke up the next day, my ball was back.  I was happy again.  It was a small tragedy.  The great tragedy was yet to come.  Many more days passed by playing with the ball.  But one day a big accident happened.  Someone suddenly opened the closed door.  The darkness inside disappeared.  The floor was clearly visible.  Everything in the room was clearly visible.  But my ball disappeared.  It disappeared in such a way that it was never found again.
Even the childhood that went once was never found again.  When it was childhood, it was dark, there was a closed room, there was a closed door, there was a ball, there was happiness.  The door opened, childhood went, darkness went, light came, the ball went.  Happiness?  I don't know.
I'm participating in #BlogchatterA2Z and this is post is part of it.