Just dusted off a watercolor I painted of my childhood home in Mereta, Texas.  We lived there during the drought in the mid 1950's.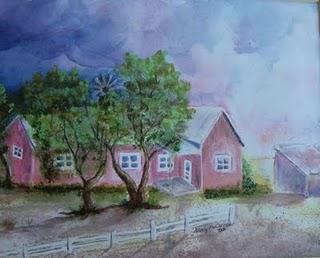 Please visit my art blog that I updated with my better works (it's subjective, I know) on the sidebar.  HERE IS THE BLOGSITE.
And leave a comment if you are so inspired so that I know at least someone went to the Floral Art Blog.  Thanks!