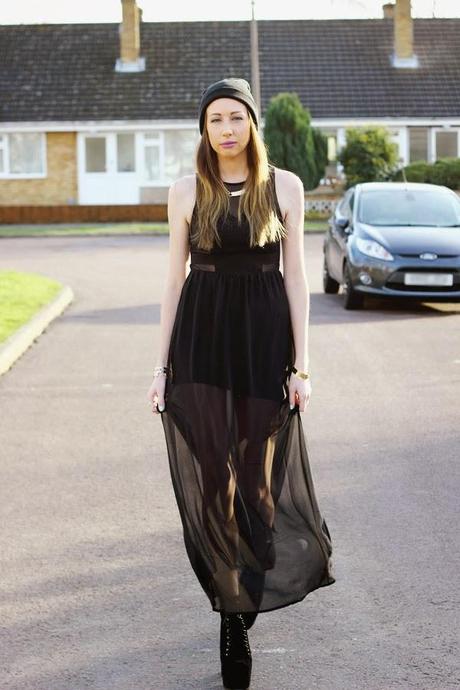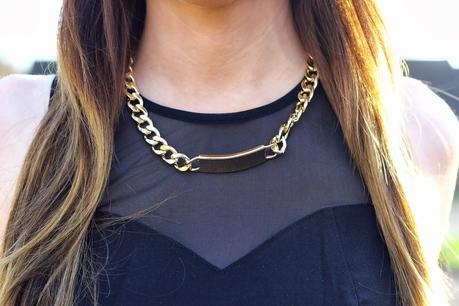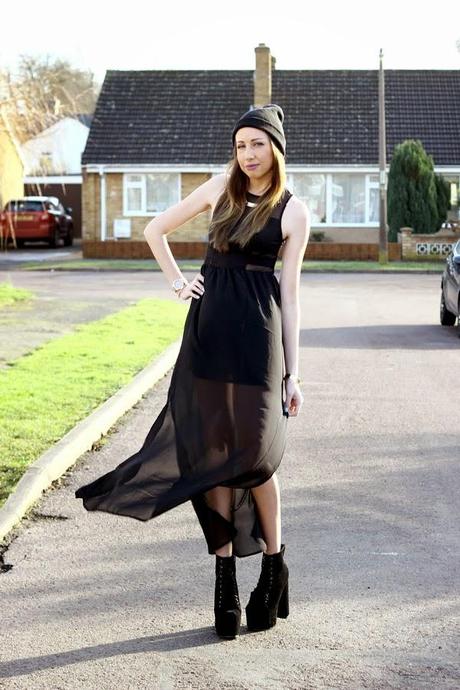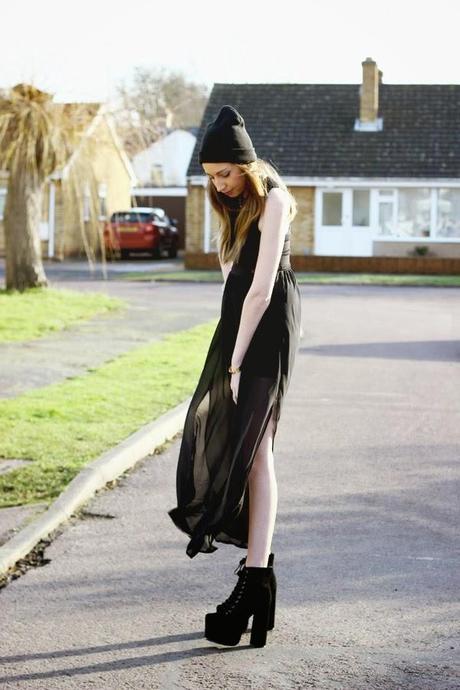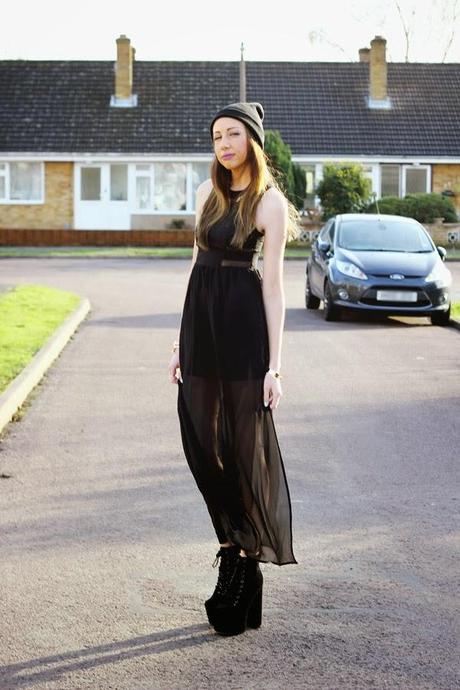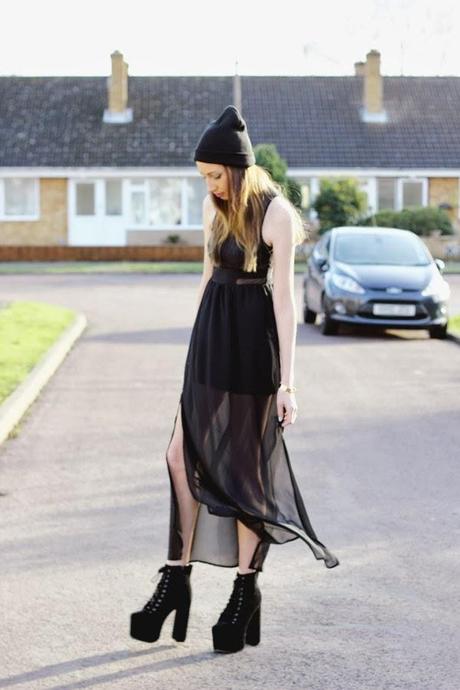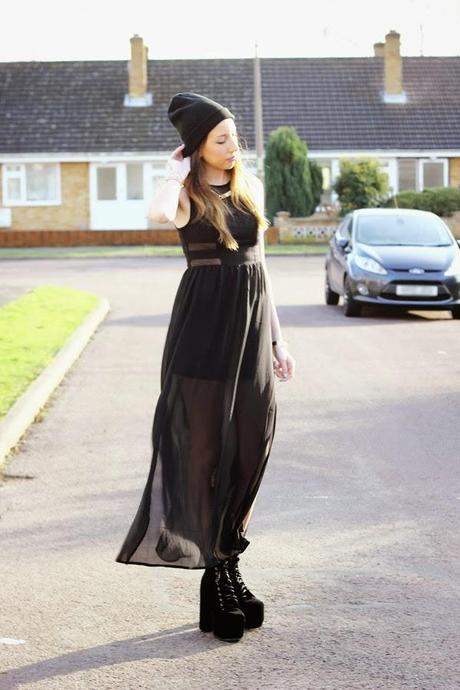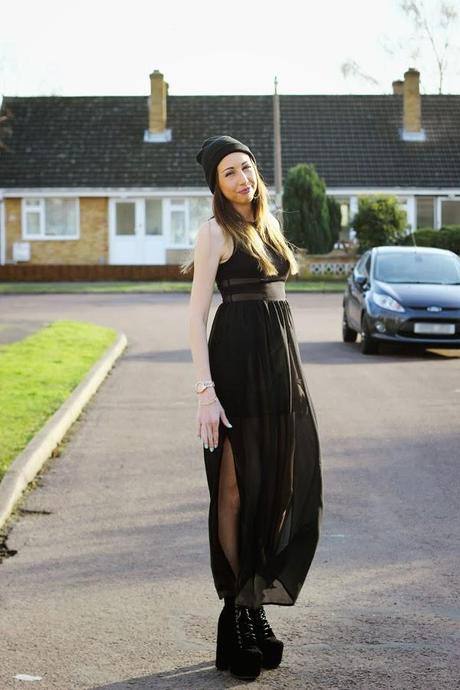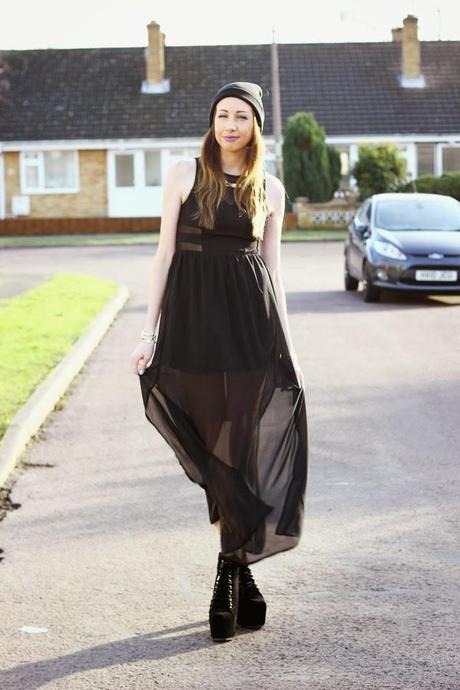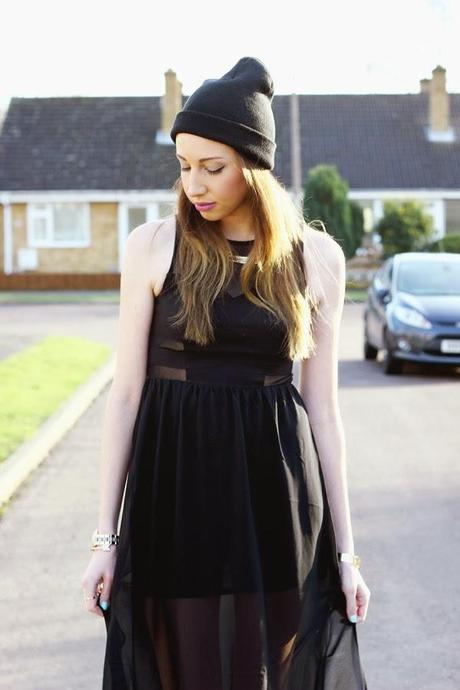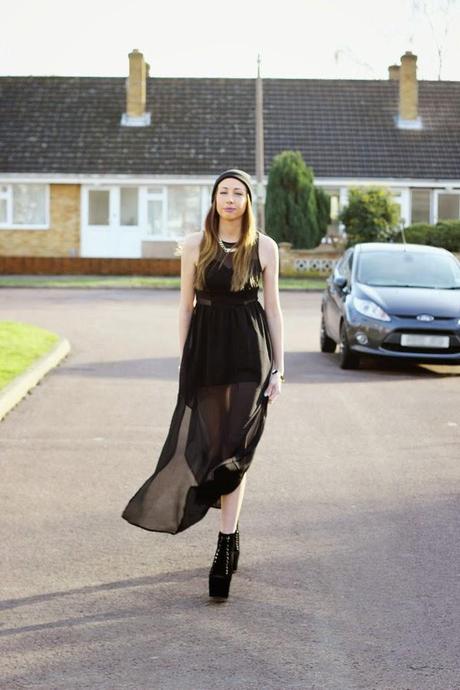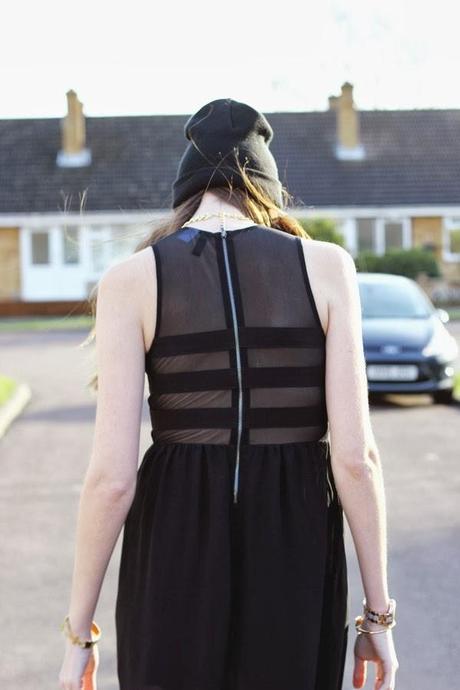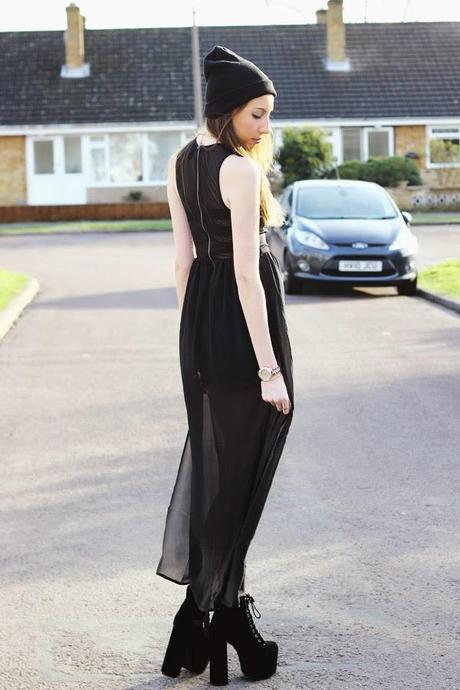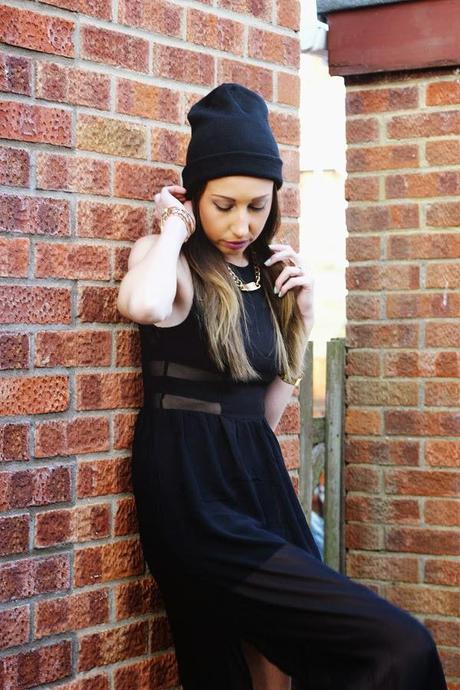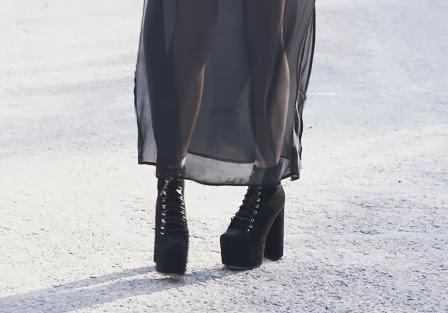 Dress-H&M//Beanie-Primark//Gold Necklace-Primark//Bow & Arrow Bracelet-H&M//Crucifix bangle-Romwe//Watch-New Look//Boots-Hidden Fashion
Hi Ladies!
I hope you all had a great weekend! I spent the weekend shopping & relaxing. I bought myself a few basic tops from Primark & a new vanity mirror from boots. I'll be doing a primark haul next week :)
I also received my new H&M chiffon maxi dress which I ordered online just after Christmas.  I absolutely love it. The dress has a chiffon skirt with two side spits and chiffon panels on the top part of the dress. It's such a stunning dress, it immediately caught my eye when I saw it on a mannequin in a H&M store, unfortunately they didn't have my size so I ordered online :)
I styled my dress with a Primark chunky gold necklace & a black Primark beanie along with a H&M bow & arrow bracelet and a crucifix bracelet. I also wore my favorite platform boots from Hidden Fashion which you will have seen on my blog many times!
I'm looking forward to wearing this dress in the summer with a pair of gladiator sandals :)
Thanks for reading!