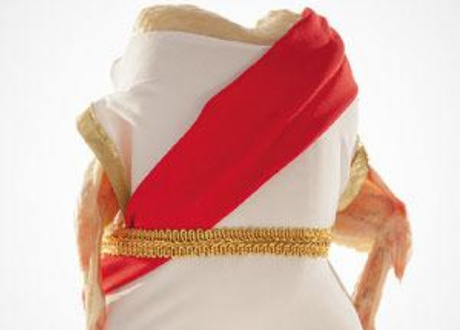 A chicken. Dressed as Caesar. Photocredit: The Smithsonian
The background
Have you ever wondered what a (dead) chicken might look like, dressed up as a historical figure? Well, now you're very lucky indeed, as Smithsonian Magazine has finally realised your dreams. In a special food issue, they illustrate the idea that chickens have become "the food of our era" with such delights as a chicken dressed as Julius Caesar. Photographer Timothy Archibald said ""I think that sometimes when you get an idea that seems so far-fetched, you can kind of approach it with this freedom, because you don't really think it is going to work out." The costumes were specially made.
"They came, they clucked and they conquered," said The Smithsonian.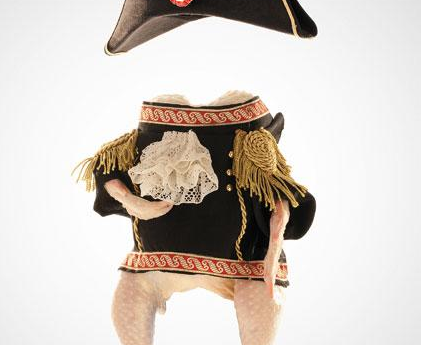 A chicken. Dressed as Napoleon. Enough said.