This wintery soup is packed full of big flavors: leek, butternut squash, and last (but not least), bacon!  Perfect for a cold wintery day.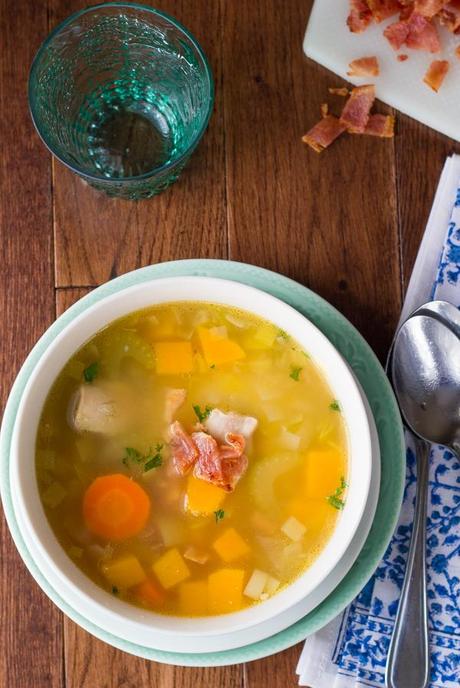 Staying home with Kai on maternity leave for a year, I missed some things about work.
I missed my work friends.  I missed doing my research project.  I missed the routine of it all.  But one thing I didn't miss, not one little bit, was the knot in my stomach that I get with deadlines and public speaking and the feeling that everyone is so much smarter than me and the all-round pressure that comes with doing your PhD.
And now I'm in my final year, that knot is back…with deadlines to get data for a paper, and the need to graduate…because I NEED TO GRADUATE!  Sorry for the all-caps, but I really need to finish my PhD.  I can see the finish line, but it feels so far away.
When I get that knot in my stomach, the absolute best thing for me to do is to get lost in the kitchen.  Just forget about it all and be in the moment.  And my favorite thing to cook when I want to get 'lost' is soup!
Continue reading: CHICKEN, BUTTERNUT AND LEEK SOUP WITH BACON