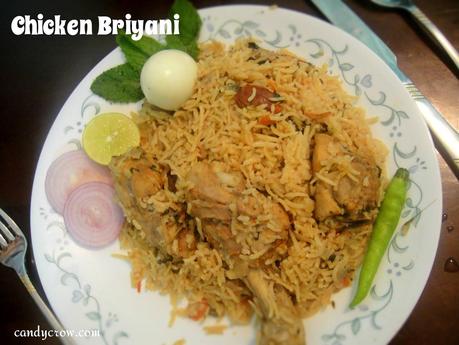 I have been searching for easy n tasty briyani recipe for a long time, after a lots of trial and error along with the help of my brother in law Murugesh chandra bose I have ended up with this Chicken Briyani recipe. Follow the steps and you will end up with yummy Briyani :)
Ingredients :
Oil -4 tbspBay leaf - 2Clove - 4Star ansil -2Cardamom - 4Cinnamon - 2Onion- 2Tomato - 1.5Ginger garlic paste - 3 tspGreen chili - 2Mint - 1/2 cupCorriander 1/2 cupChilli Powder - 1.5 tspVinegar - 1/2 tspBasmathi Rice - 2 cupWater - 3 1/4 cup
To Marinate :
Chciken -1/4 kg with bone and fatCurd - 1 tbspChili powder - 1 tspCorinader powder - 1/2 tsp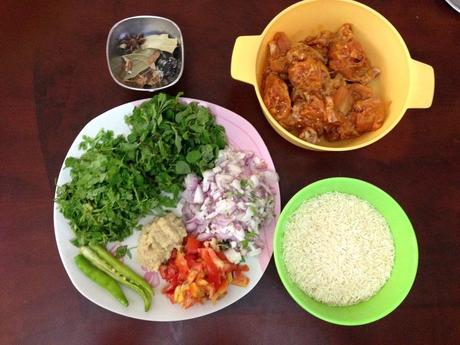 Method :
1.Wash basmathi rice and soak it in water for 20 minutes ( not more than that, otherwise the rice will start to break)
2.Wash chicken well and marinate it along with curd, chilli and coriander powder for 30-60 minutes.
3.Heat oil in the cooker then add bay leaf, cardamom, cinnamon, star ansil, and clove.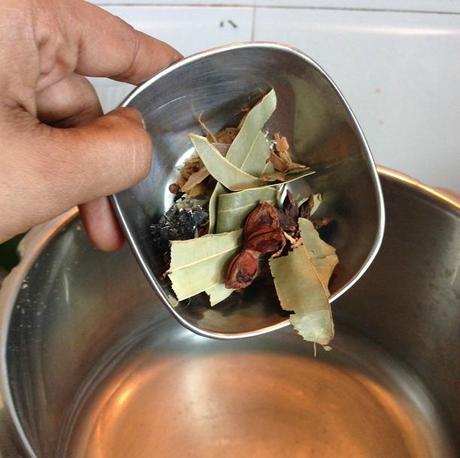 4.Slit open green chilli and add it. Be careful while adding it as they supper a lot.
5.Add finely chopped onion and cook it until it turns translucent.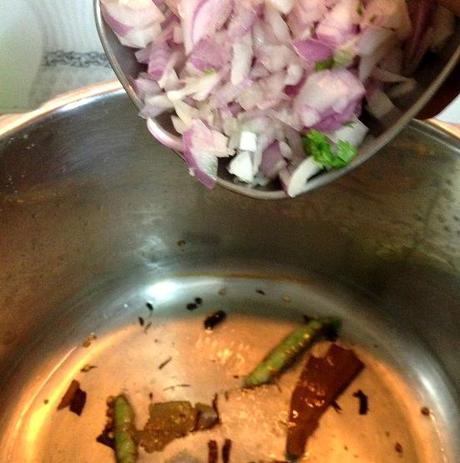 6.Add ginger garlic paste and cook until raw smell leaves.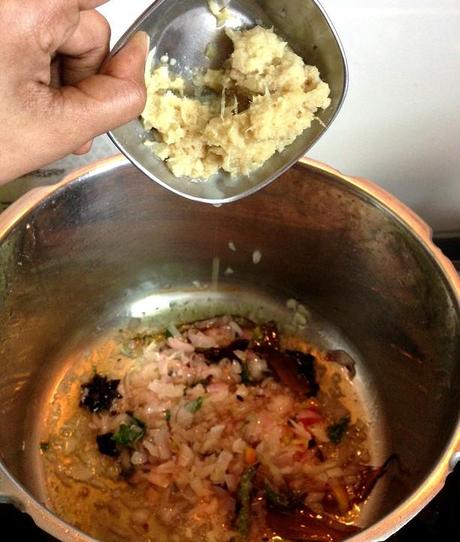 7. Add Finely chopped tomato and cook until it turns mushy.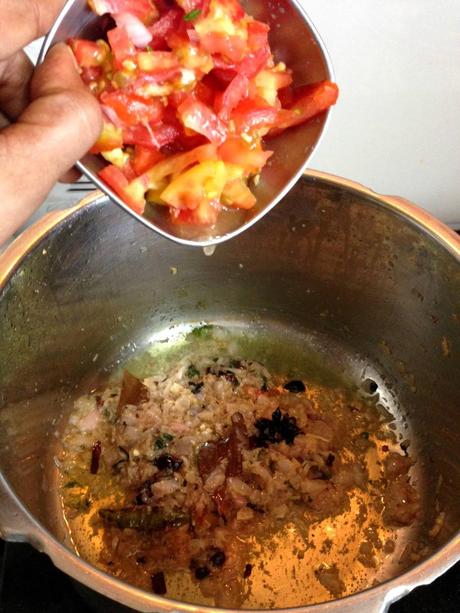 8.Add chopped coriander and mint, cook until oil separates.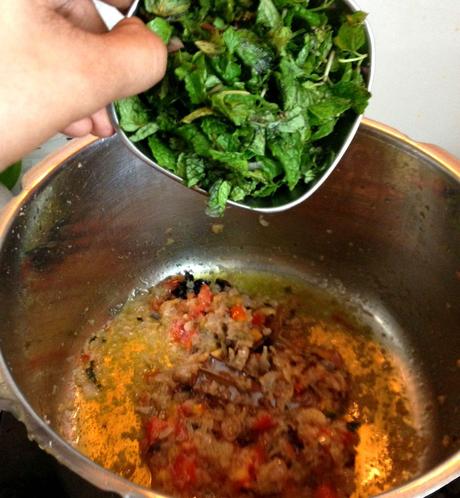 9. Now add marinated chicken and chilli powder.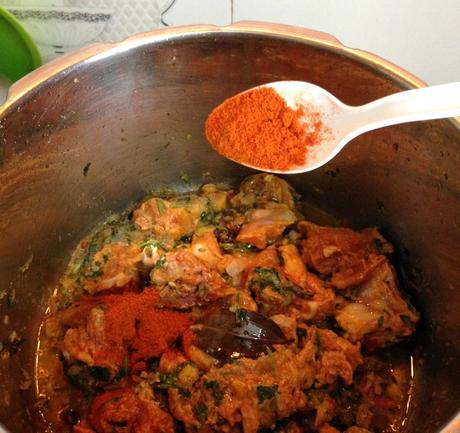 10.Cook until chicken oozes out water and oil separates.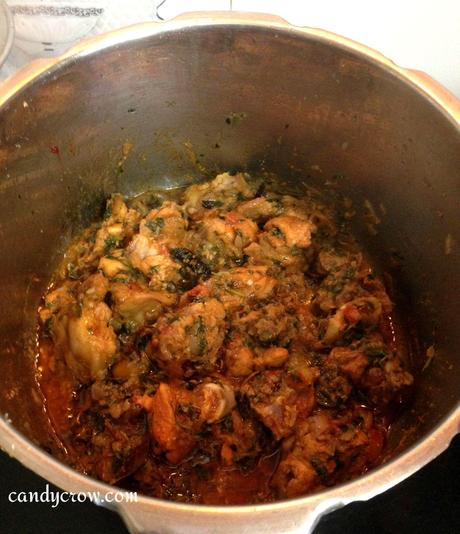 11.Now add water and soaked rice.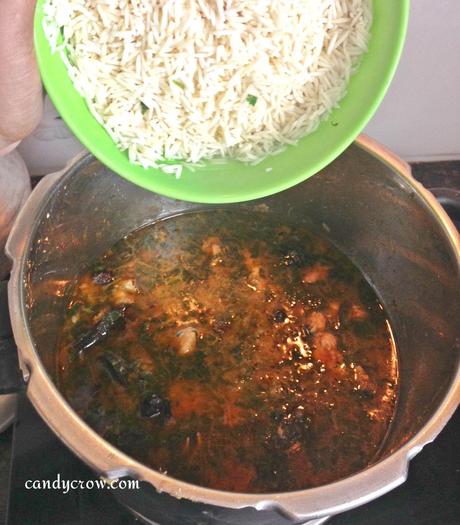 12.Now add vinegar or 1tsp lemon juice.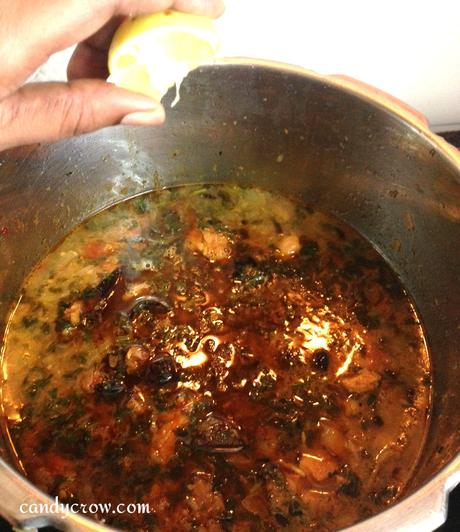 13.Cook until the water boils and rice comes up. Now close the cooker and Cook it in simmer for 10 minutes.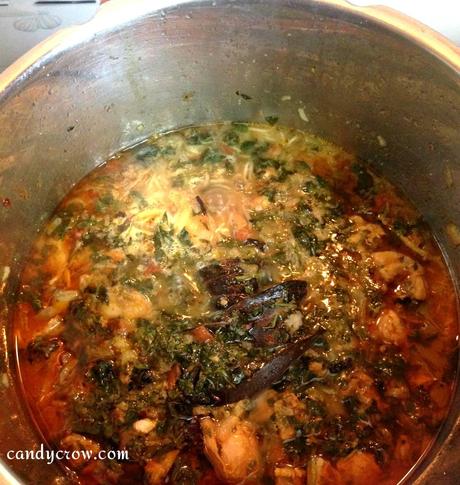 14.Open the cooker once the pressure is released, fluff it up and transfer it.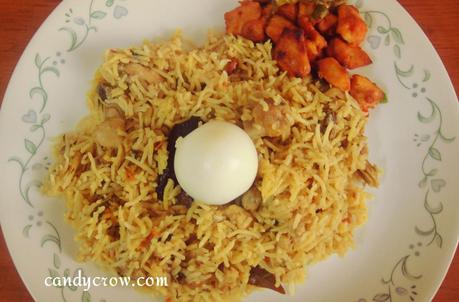 Notes :
Adjust chilli powder according to your taste
Add pinch of salt and turmeric while washing chicken to get rid of smell.
You can also soak pinch of saffron in 2 Tbsp of warm milk for an hour and add it before closing the cooker.
Briyani taste good when served with chicken fry and onion raita