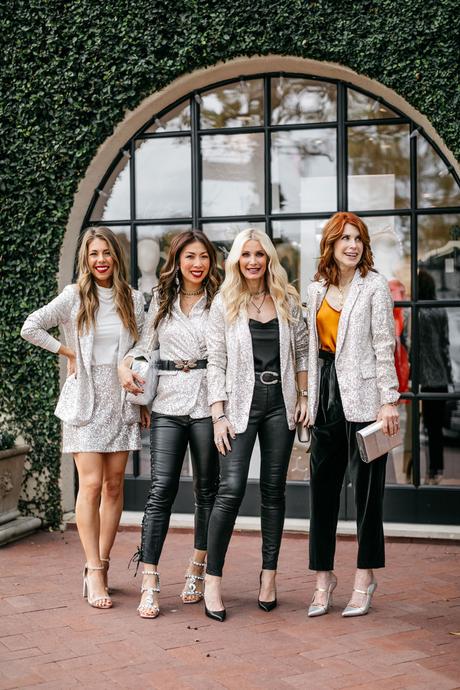 It's that time again... CHIC AT EVERY AGE . This week, we're showing y'all how to wear a sequin blazer for a holiday affair!
For those of you that have just tuned in, this fab collab is exactly how it sounds... a chic chick in her 20s, 30s, 40s, and 50s shows you how to style a piece in their own way. I'm working with some of my FAVORITE gals in Dallas!!
The 20-something // Natalie of The Fashion Hour
The 30-something // ME!
The 40-something // Heather of
The 50-something // Cathy of The Middle Page
Photography // Beckley Co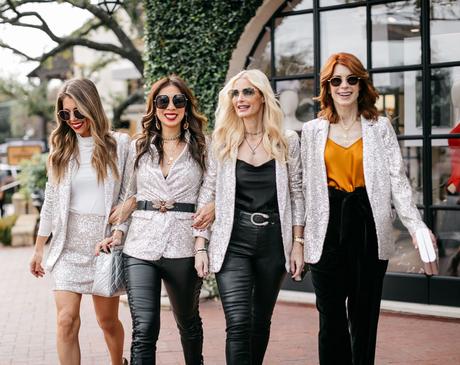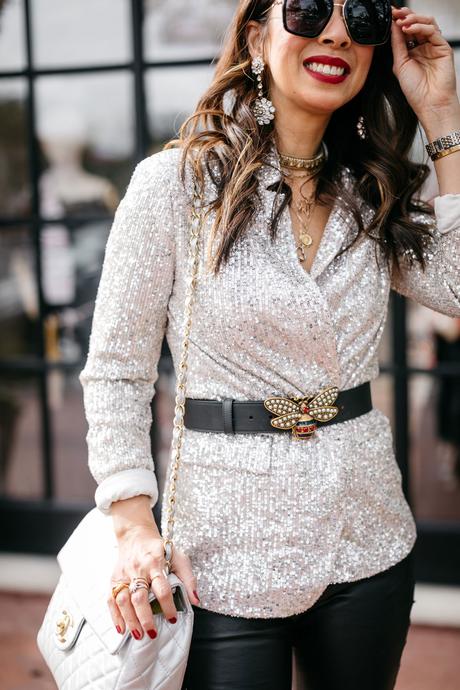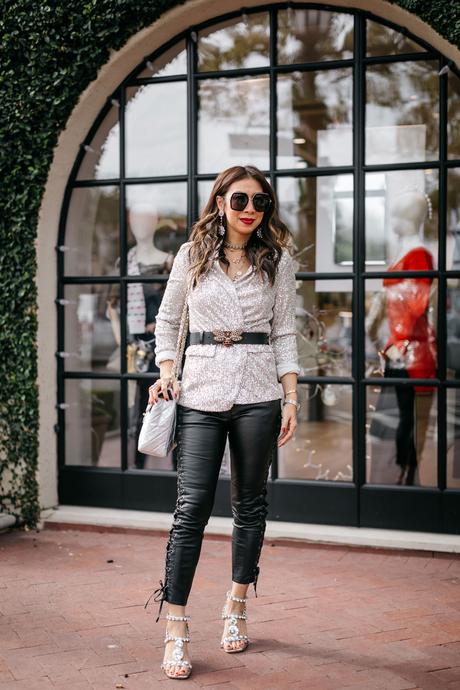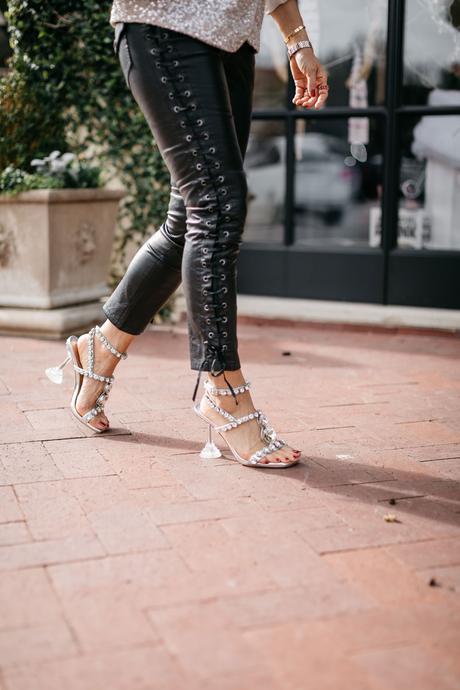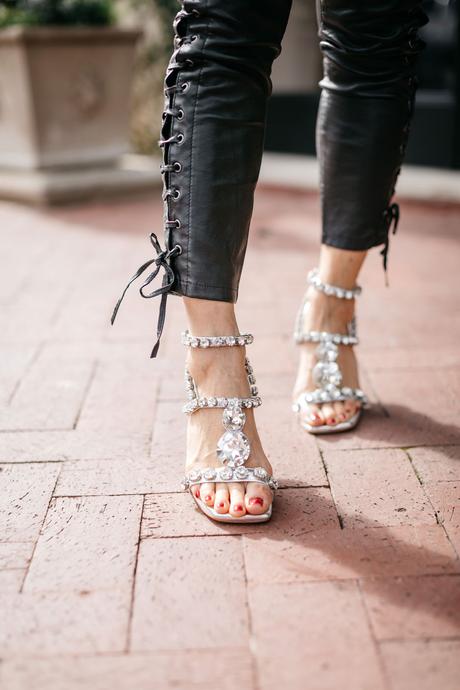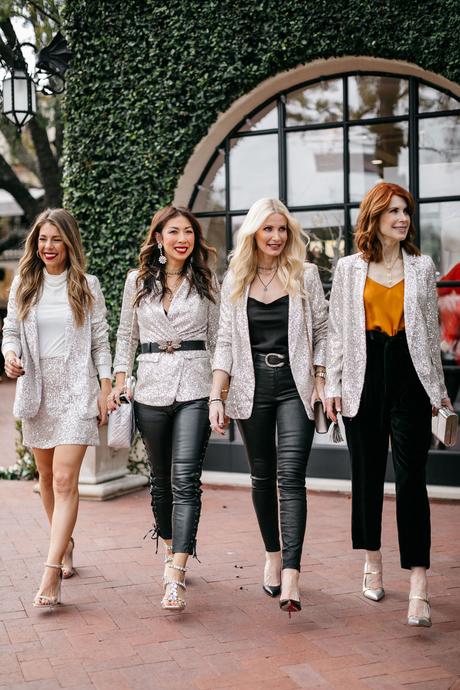 Tis the season to sparkle, and we're taking full advantage of it! Cathy found this fabulous sequin blazer, and we all love it! As you know, I've been loving the whole "belting a blazer" thing and decided to try it with this gorgeous blazer.
It all started with me trying to style an outfit around these pair of sparkly heels. Leather and lace is a thing! Why not try leather and sequins for the holiday?! LOL. I wore a white tank under my blazer, threw on leather pants, and belted the blazer with my favorite bee belt. Since it's the holidays, why not add MORE sparkles with statement earrings and sparkly shoes?
The gals told me that I had on a sexy look! LOL! I guess that's what leather pants do for an outfit! BTW, my pants are from the past Isabel Marant x H&M collaboration so they are very old. However, I found some faux leather leggings at Free People last year that would work the same. They have a 28″ inseam so are the perfect length for any shorter gals (like myself)!
I've worn my bee belt so much and purchased it with a gift card. It's definitely an investment, and it seems to be worth the cost-per-wear. However, so many friends have asked and I found two different look for less looks HERE and HERE!
Last these sparkly shoes have the same pyramid heel as my current shoe designer obsession, Amina Muaddi, but are a FRACTION of the cost. I love Jeffrey Campbell shoes because they are always so comfortable! The pyramid heels make it easy to walk in and stand versus a regular stilleto heel.
THE STYLE Rx: Sparkle and shine in this holiday season with a touch of sequins!
Now, let's chat about what the gals wore!
I LOVE how Cathy paired the blazer with a jewel colored satin cami and velvet paperbag pants! It's all so fabulous for the holidays! Heather looks gorgeous in all black. Her coated denim jeans give that leather like look too! I am going to keep riding the belted blazer trend! LOL! Natalie looks beautiful in a sequin skirt suit! I love that she wore a skirt!
HOW WOULD YOU WEAR THIS SEQUIN BLAZER?!
Happy Friday Y'all! Both kids have holiday parties and celebrations today, and then Christmas vacation officially starts! OMG!!! We have a ballerina brunch, breakfast with Santa, and another holiday party this weekend! And it's almost Christmas y'all!!
What are you up to this weekend?
♥︎ ♥︎ STAY GLAM, DO GOOD ♥︎ ♥︎
Thank you so much for stopping by and supporting SOS!
JOIN THE #GLAMFAM // SIGN UP FOR THE NEWSLETTER BY CLICKING HERE.
CHECK OUT MY INSTAGRAM SHOP HERE TO SHOP ALL OF MY INSTAGRAM LOOKS!