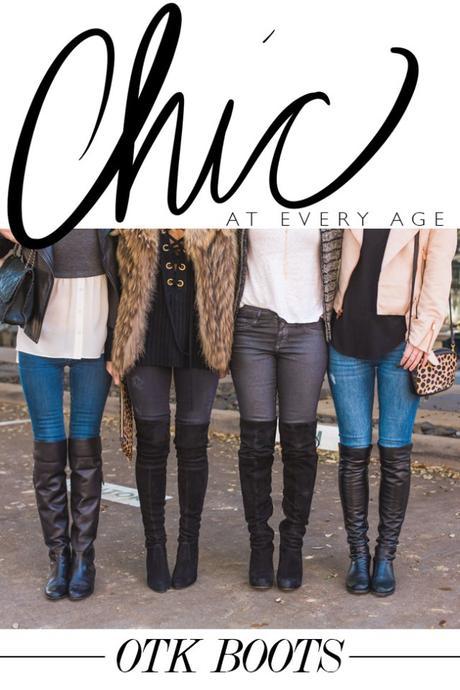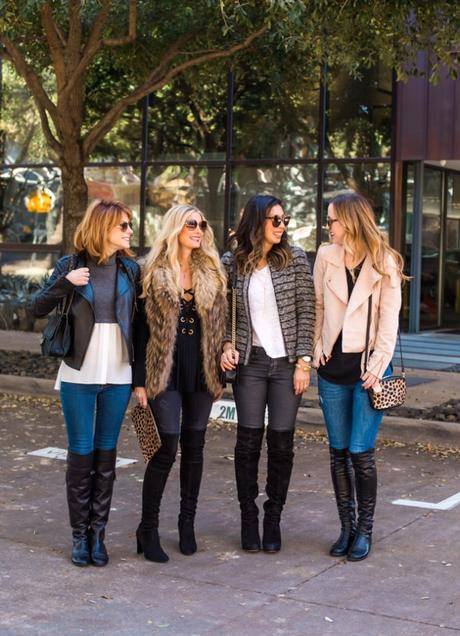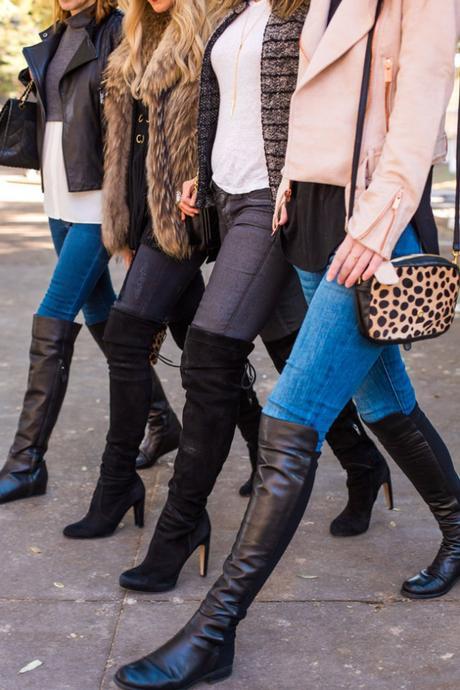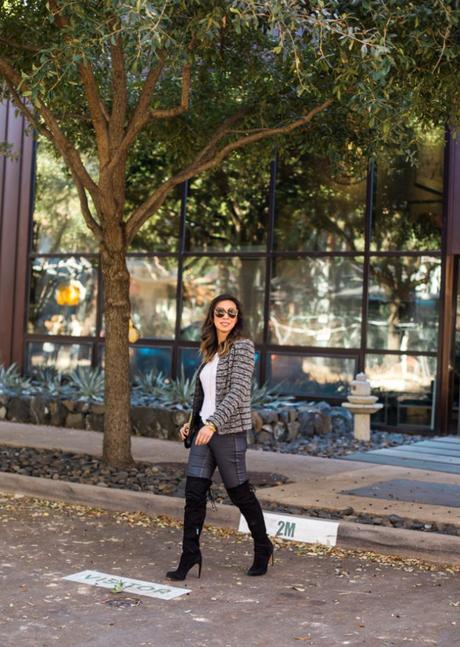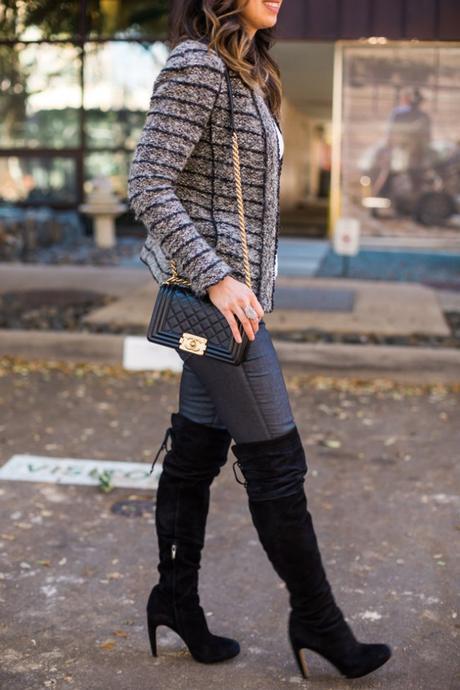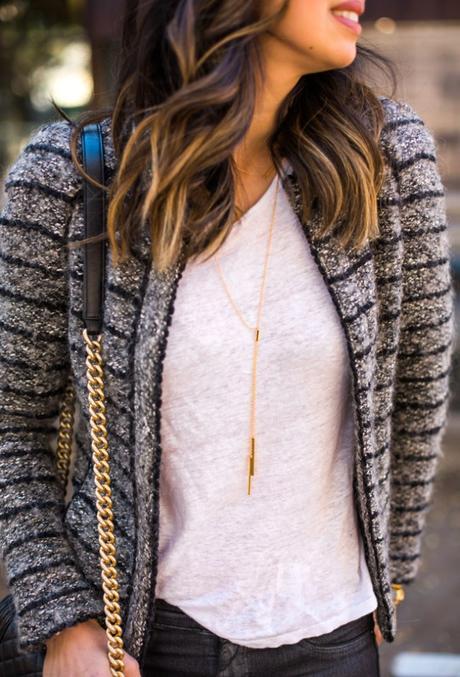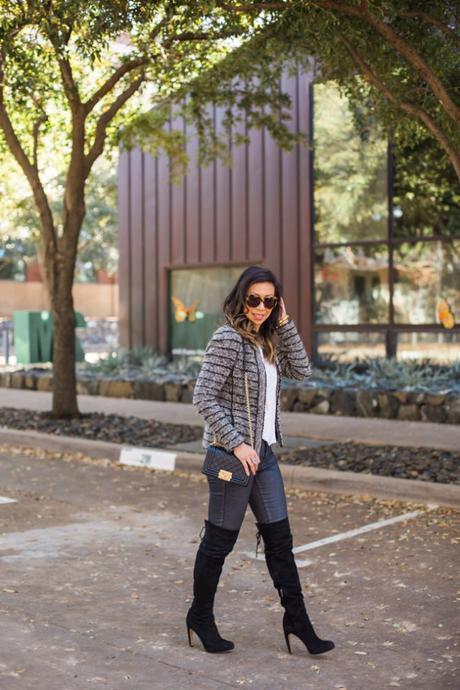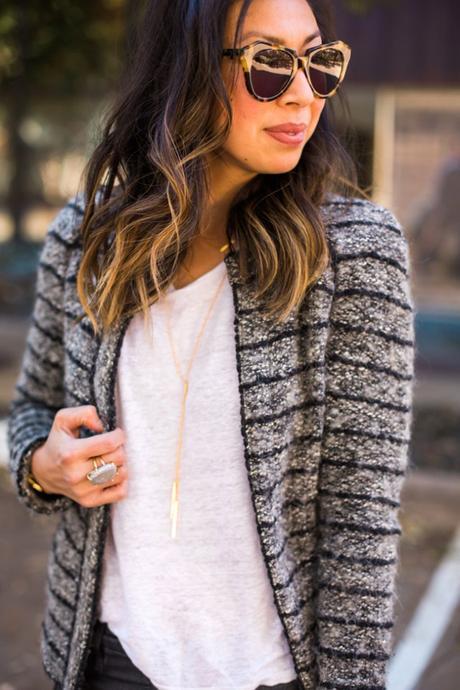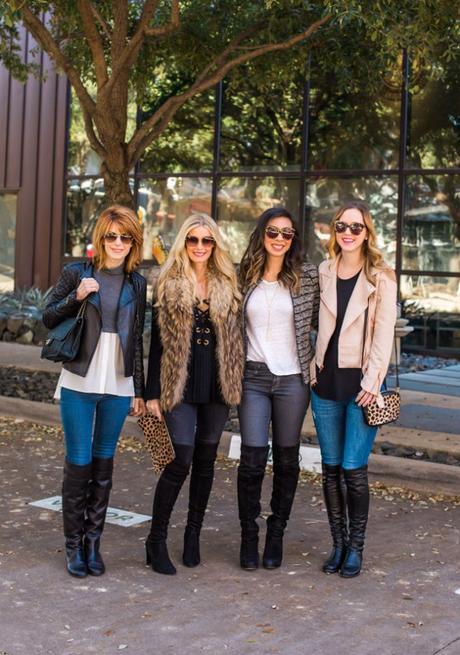 Photography by Mary Hafner
It's that time again… CHIC AT EVERY AGE.  This month, we bring you the OVER THE KNEE BOOT!!
For those of you that have just tuned in, this fab collab is exactly how it sounds… a chic chick in her 20s, 30s, 40s, and 50s shows you how to style a piece in their own way. I'm working with some of my FAVORITE gals in Dallas!!
The 20-something // Ashley of SideSmile Style 
The 30-something // ME!
The 40-something // Heather of Style by Fluent
The 50-something // Cathy of The Middle Page
Happy 2016!  I can't believe we're already half-way through the month.  The "organization phase" of the house (and mind) is still going on with slow progress.  After reading "The Life Changing Magic of Tidying Up", my trash and donation piles have been building.  I just need to get through the WHOLE house.  Let's move on to my drug of choice… fashion!
It's been super duper chilly lately, so OTK boots FTW!
I LOVED how we all wore skinny jeans, two of us wore high heel suede boots, and the other two wore flat leather boots… always on the same wavelengths!  Cathy looked darling in that double "illusion" top and black leather moto jacket. Heather was a snow-bunny queen in that amazing fur vest (seriously obsessed) and lace up sweater.  I went basic with a white tee and striped wool blazer.  Ashley was uber fresh with a pale pink moto jacket.  Both Heather and Ashley were rocking the animal print accessories.
How do you wear your OTK boots?  I'm totally inspired by the gals and can't wait to try some of their looks!  You know that fur vest look is right up my alley.
GET MY LOOK
---
blazer ISABEL MARANT ETOILE {LOVE this for less} || linen tee H&M || jeans TARGET || necklaces GORJANA c/o ROCKSBOX || ring KELLY WEARSTLER || bracelet JULIE VOS || otk boots SAM EDELMAN || boy bag CHANEL {similar for less} || sunglasses KAREN WALKER

Turn on your JavaScript to view content