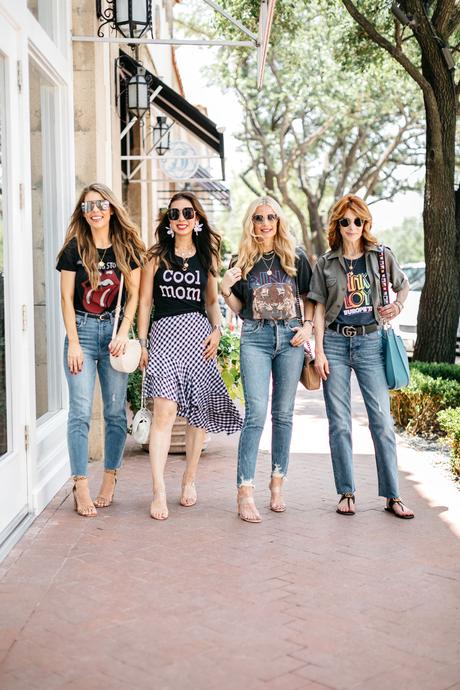 It's that time again... CHIC AT EVERY AGE . This week, we're showing y'all how to wear the graphic tee!
For those of you that have just tuned in, this fab collab is exactly how it sounds... a chic chick in her 20s, 30s, 40s, and 50s shows you how to style a piece in their own way. I'm working with some of my FAVORITE gals in Dallas!!
The 20-something // Natalie of The Fashion Hour
The 30-something // ME!
The 40-something // Heather of
The 50-something // Cathy of The Middle Page
Photography // Beckley Co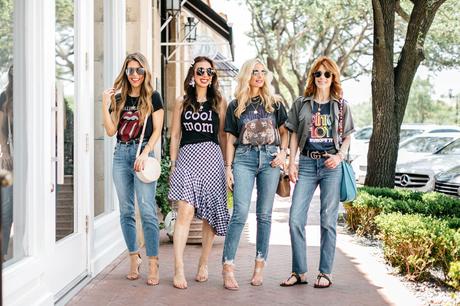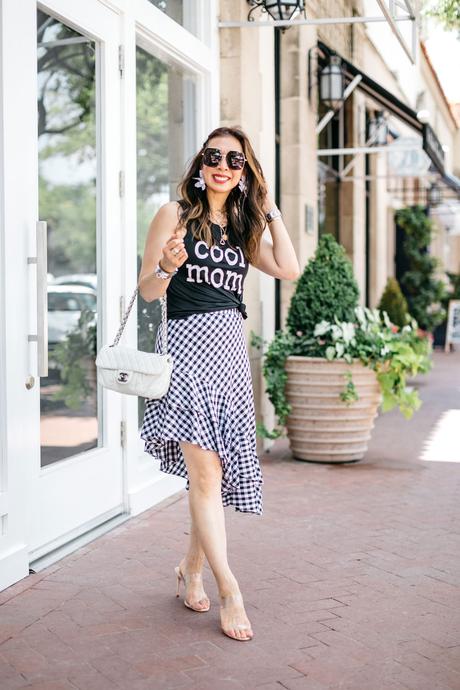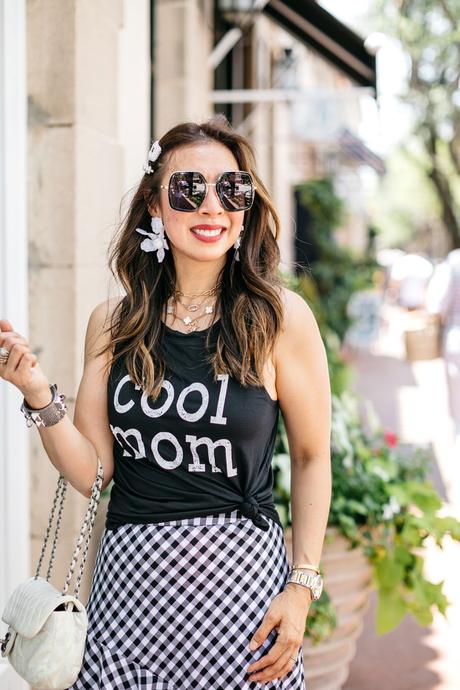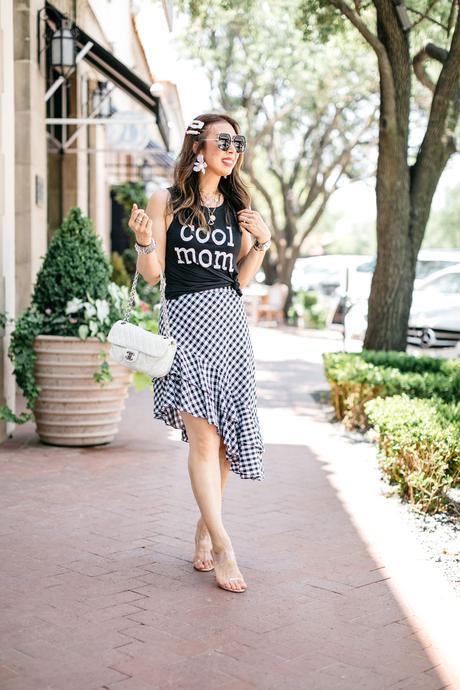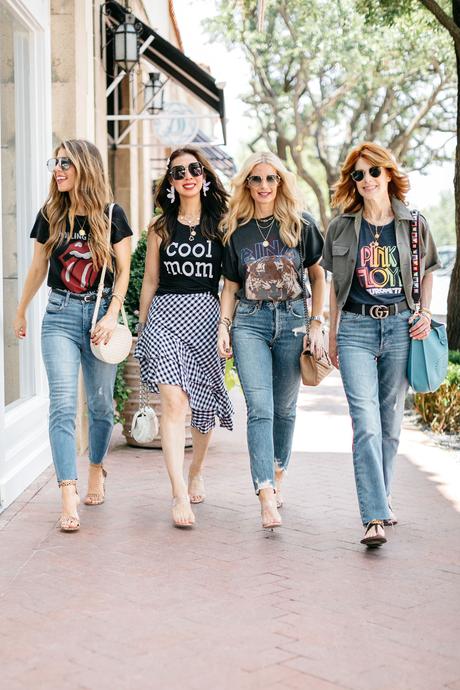 I was SO EXCITED when we decided to style graphic tees. Y'all already know I'm a fan from this post! So, I couldn't wait to see what the gals were going to wear! Meeting for the photo shoots is always one of my favorite things because it's a suprise!
To switch it up a bit, I wore my graphic tee with a skirt (since I had a feeling that one of the gals would show in jeans and tee). I love dressing up tees with skirts or under blazers. It's so fun! I know it's technically Pre-Fall, but Texas doesn't get cooler until closer to February so we get more wear from our Spring/Summer pieces!
When I saw this graphic tee at Tarjay, I laughed out loud and knew I had to get it! It IMMEDIATELY made me think of Mean Girls! I've worn it countless other times already! Since it's black and white, it goes with everything. Since we are on the subject of Target, my skirt is also a past season find from there too! I love wrap or ruffle skirts since they create such beautiful movement.
THE STYLE Rx: Instread of a regular shirt, reach for a graphic tee! Find your favorite message and wear it happily!
Here is where my outfit could have gone casual or dressy - with the accessories. I chose dressy and wore pearl hair clips, statement earrings, and clear sandals! If I wanted to be casual, then I could have worn my sneakers instead!
Hop on over to my previous blog post to see other examples of how I wear graphic tees!
Let's chat about what the gals wore...
I love Cathy's casual chic look with an army jacket, jeans, and sandals. Heather and I are both wearing the same sandals (no surprise)! Natalie and Heather are both rocking the tee and jeans look!
HOW DO YOU WEAR A GRAPHIC TEE?!
PS What would like to hear about this season? Some ideas I have are Fall Trends, How to Wear Athleisure Fashionably, and My Favorite Clean Beauty Foundations. Let me know in the comments or email/message me on social media! :)
Happy Friday Y'all! This week has been short but long at the same time! We've had the plumber over TWICE to install a valve and then fix a pipe that busted into our garage and master bathroom! Sometimes house stuff can be so frustrating!! Also, I can't seem to catch up on sleep this week! I don't know what's going on but I'm SO TIRED!!! We've got swim lessons this weekend. They are both making great progress! What are you up to this weekend?
♥︎ ♥︎ STAY GLAM, DO GOOD ♥︎ ♥︎
Thank you so much for stopping by and supporting SOS!
JOIN THE #GLAMFAM // SIGN UP FOR THE NEWSLETTER BY CLICKING HERE.
CHECK OUT MY INSTAGRAM SHOP HERE TO SHOP ALL OF MY INSTAGRAM LOOKS!