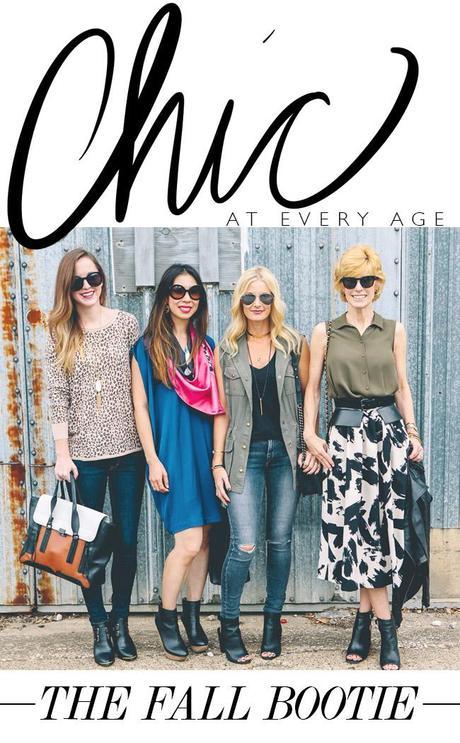 {20s} Ashley of SideSmile Style // {30s} me // {40s} Heather of Style by Fluent // {50s} Cathy of The Middle Page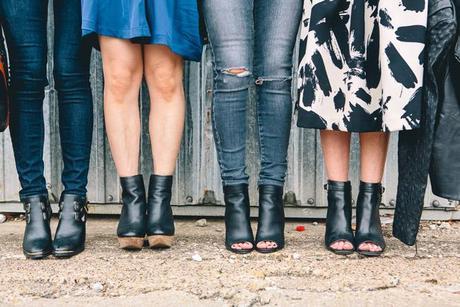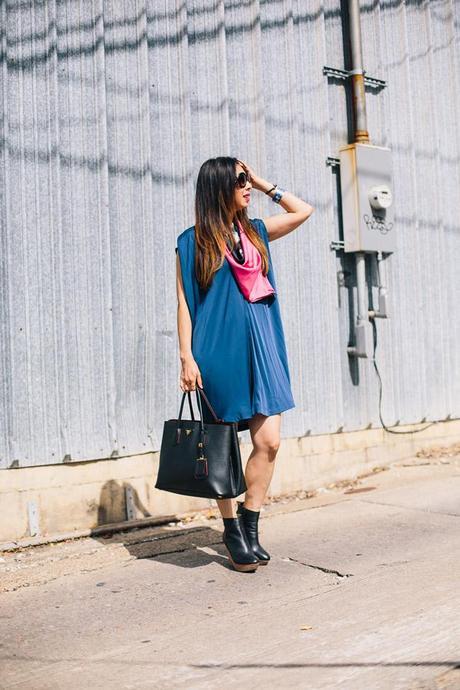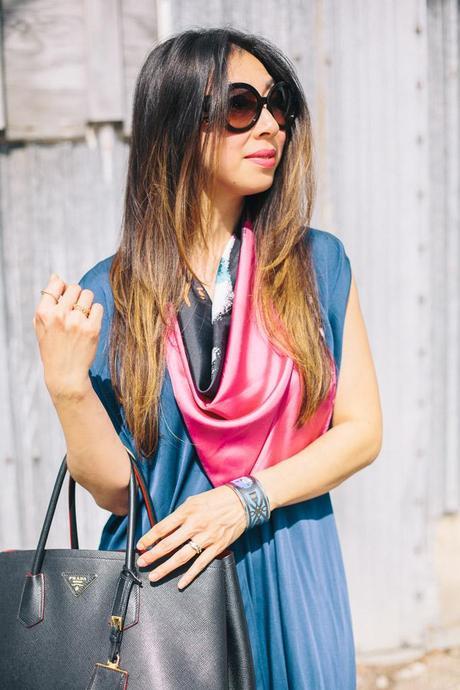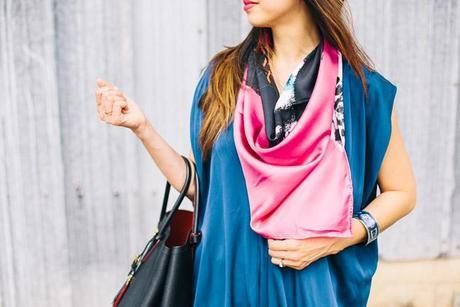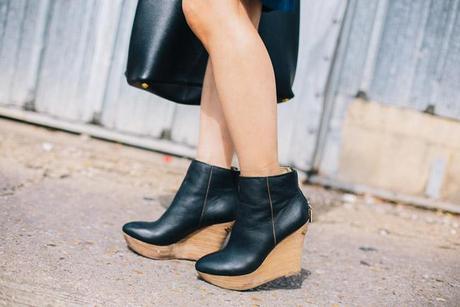 dress VINCE {print version} // scarf DVF 'diane' warhol // bangle HERMES // rings BY BOE, OUI ETSY // bootie ELAINE TURNER c/o {newer version} // bag PRADA // sunglasses PRADA
Photography by Mary Summers
It's that time again… CHIC AT EVERY AGE. This month, we bring you THE FALL BOOTIE!!
For those of you that have just tuned in, this fab collab is exactly how it sounds… a chic chick in her 20s, 30s, 40s, and 50s shows you how to style the same item in their own way. I'm working with some of my FAVORITE gals in Dallas!!
The 20-something // Ashley of SideSmile Style
The 30-something // ME!
The 40-something // Heather of Style by Fluent
The 50-something // Cathy of The Middle Page
And we have the fabulous Mary of So Then They Say taking out pictures.
I LOVE how we are dressed so different.  That's the most exciting part every month!!  Ashley is casual cool in her leopard sweater and jeans.  I've paired my booties with a silk dress and scarf.  Heather is rocker chic with a tee and vest.  And Cathy is ladylike with an edge in her midi skirt and amazing belt!
How do you wear your Fall booties?  Shout it out in the comments and let us know if you want to see a certain piece styled!  ;)

Turn on your JavaScript to view content
Rxoxo, sam