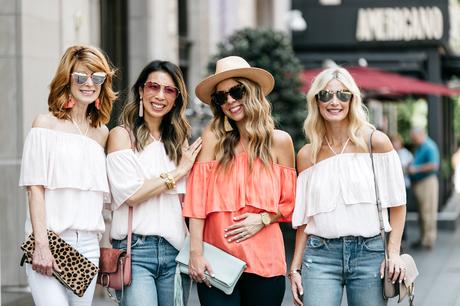 It's that time again... CHIC AT EVERY AGE . This week, we're styling the RUFFLE OFF THE SHOULDER TOP!
For those of you that have just tuned in, this fab collab is exactly how it sounds... a chic chick in her 20s, 30s, 40s, and 50s shows you how to style a piece in their own way. I'm working with some of my FAVORITE gals in Dallas!!
The 20-something // Natalie of The Fashion Hour
The 30-something // ME!
The 40-something // Heather of
The 50-something // Cathy of The Middle Page
Photography // Becca of Beckley & Co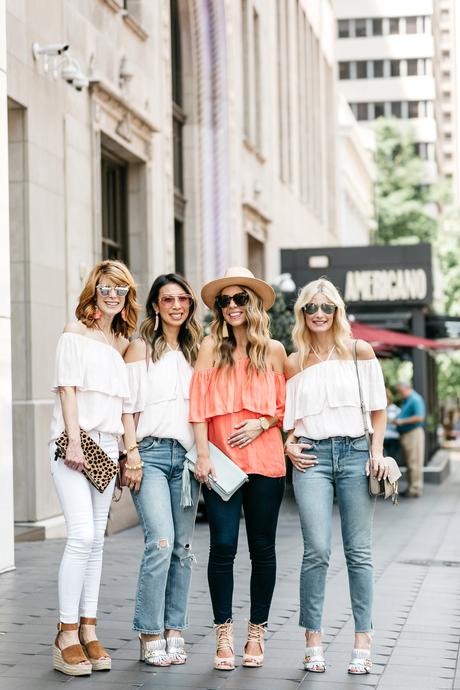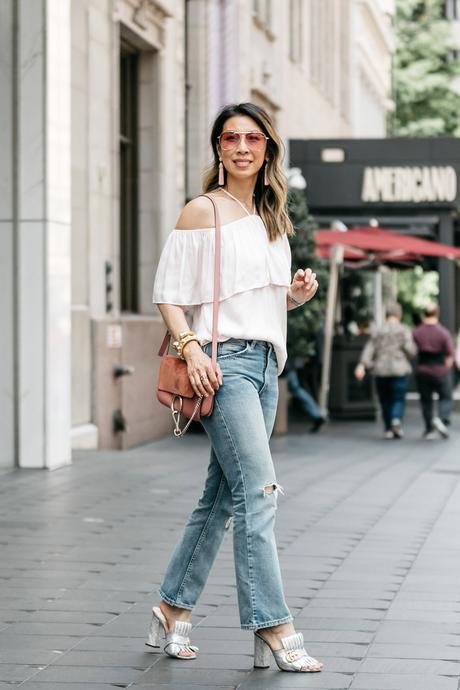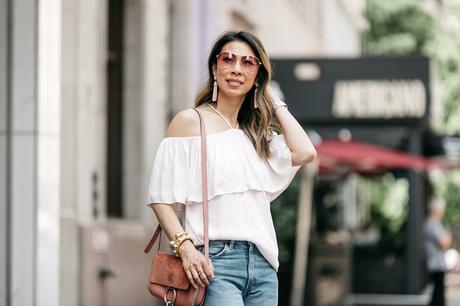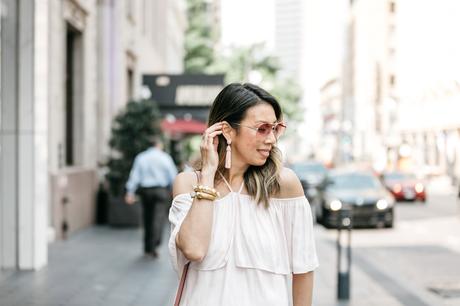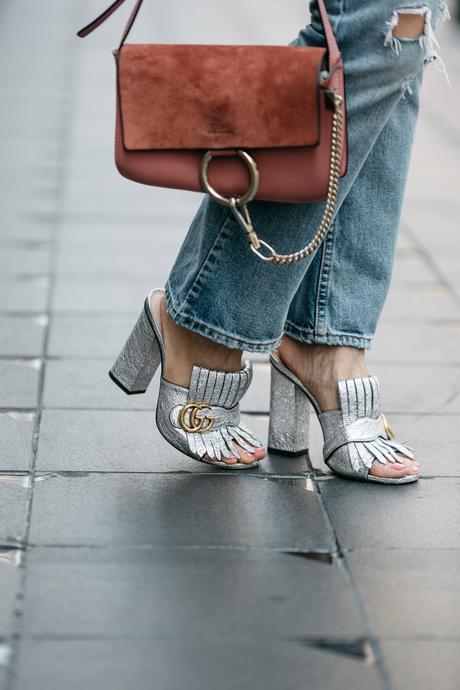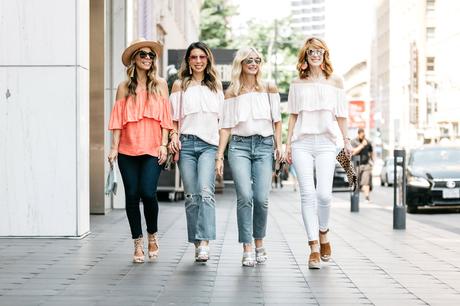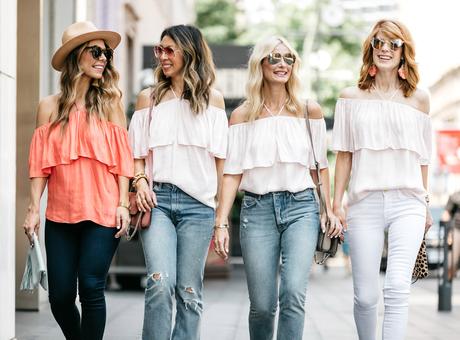 In case you haven't heard the news, Natalie is expecting and due in October! Isn't she the cutest?! We all had a laugh because she ordered was a coral top instead of the blush pink color. Cathy attributed it to "pregnancy brain", and it was a perfect way to announce her bun-in-the-oven!!
Isn't this a great off the shoulder top on everyone?! You can actually wear it three ways for completely different looks. 1) You can wear it as shown! 2) You can wear it as a halter top - the ruffle that goes across worn under your arms. 3) You can wear it asymmetrical like Cathy did with one shoulder higher than the other!
It's a great top because you can choose to hide your arms OR not! I love clothing that gives you choices! LOL!
THE STYLE Rx: Look gorgeous for Summer in this simple but statement-making ruffle off the shoulder top!
It's funny because we all wore it with jeans! Cathy looks so amazing with her statement earrings and white jeans. I love her platform sandals - still torn on whether I should get them or not. I've had a shoe crush on them since last season! Heather and I are almost twins with our jeans, Gucci slides, and Chloe Faye bag! The main difference is my cropped flare jeans, statement earring, and pink aviator sunglasses! And I LOVE the way Natalie styled her top! Her hat and the complementary earrings and clutch are so fun!
How would you wear this top? I think it would also be cute with a denim skirt and mules for another casual outfit!
Happy Friday Friends! We have another birthday party at the pool this weekend! Cathy is off to Austin for her daughter's wedding so wish her safe travels and an awesome weekend! What are y'all up to?

// other fun ruffle off the shoulder tops //