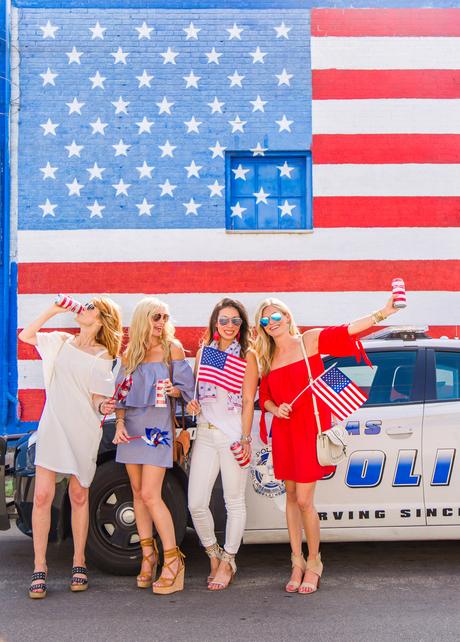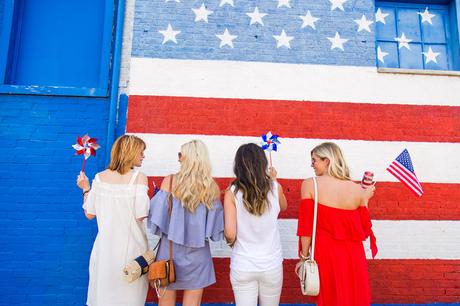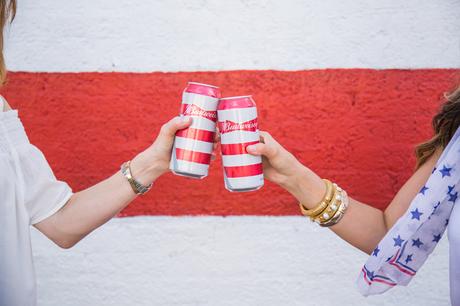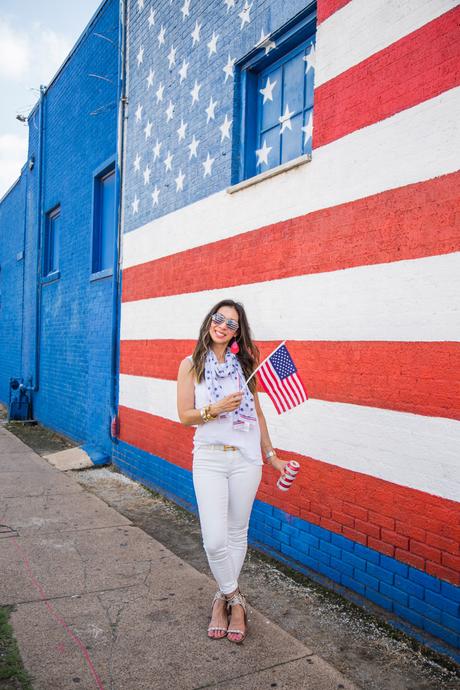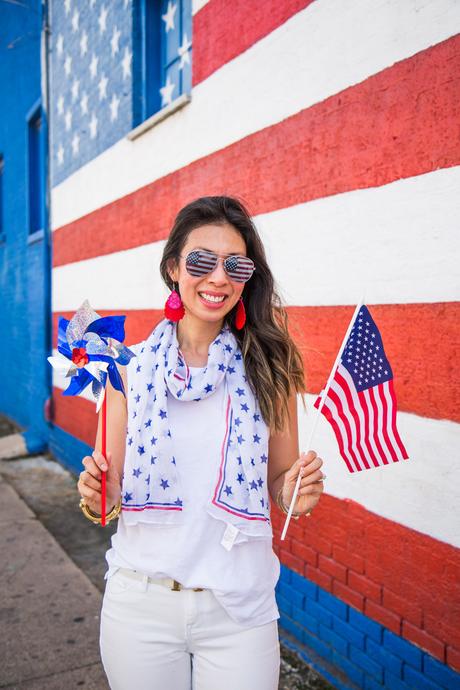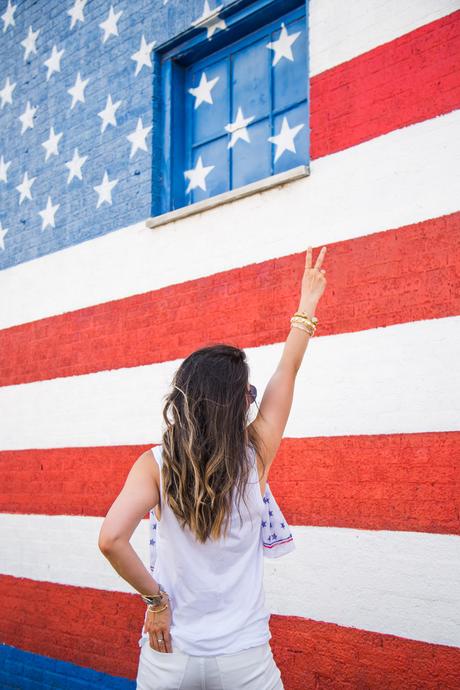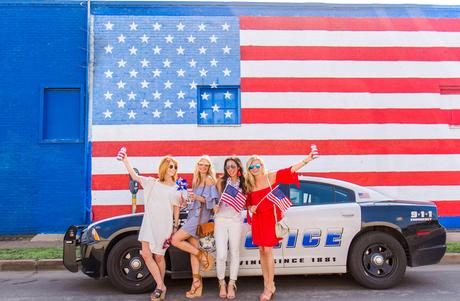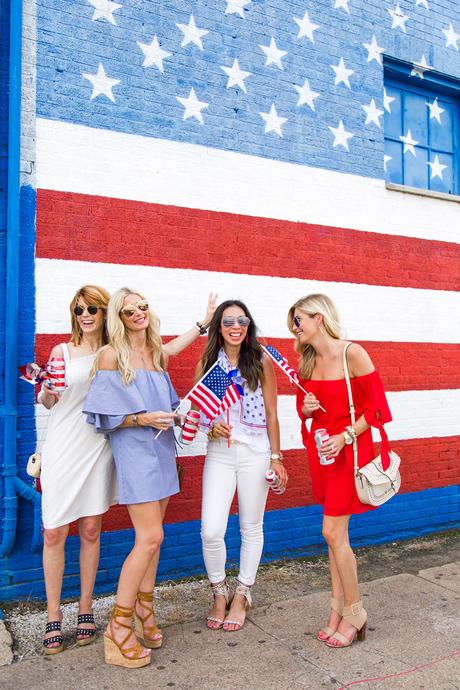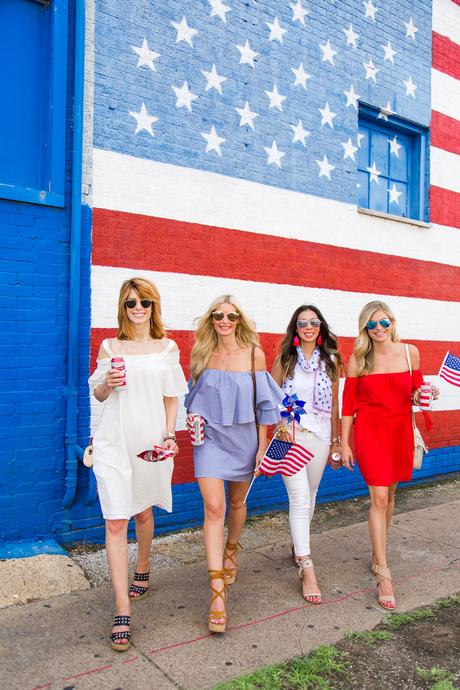 It's that time again... CHIC AT EVERY AGE . This month, we bring you the 4th OF JULY OFF-THE-SHOULDER DRESS!!
For those of you that have just tuned in, this fab collab is exactly how it sounds... a chic chick in her 20s, 30s, 40s, and 50s shows you how to style a piece in their own way. I'm working with some of my FAVORITE gals in Dallas!!
The 20-something // Brooke of One Small Blonde
The 30-something // ME!
The 40-something // Heather of
The 50-something // Cathy of The Middle Page
Photography // Mary of So Then They Say
I know what you're thinking... I'm not wearing a dress! If you follow me on Instagram, then you saw the big announcement! We adopted a baby girl last week. We received the call the day before our Chic at Every Age shoot.
Funny thing happened when we met for our photo shoot. I brought all of my shoes and accessories to Dallas, but NOT the actual clothes! Womp womp. Needless to say, I had A LOT on my mind!
Anyhow, the girls were so awesome about it, and it turned out to be one of our funniest shoots! Don't you just LOVE that first picture of Cathy "guzzling" the Budweiser!! It just cracks me up! Nothing says 4th of July like red, white, blue, and some beer! ;)
THE STYLE Rx: Get patriotic with an off-the-shoulder dress! It's easy to wear and keeps you cool while looking stylish!
Cathy looks amazing in that white off-the-shoulder dress. I love that it has shoulder straps so you can wear a normal bra with it. Heather has that fabulous ruffle number (a darker shade of blue than mine seen here) and wore it with amazing lace-up wedges. Those are definitely on my wish list.
I was SUPPOSED to wear this striped denim off-the-shoulder dress with red accessories. (I left my red sac du jour in the car because I was so flustered about forgetting my clothes!) Cathy let me borrow her stars and stripes scarf to go with my American flag sunglasses! Brooke is red haute in that tie-sleeve dress. So cute!
Are you one to wear flags or red, white, and blue for 4th of July? Mr. S is crazy about red and blue, so he looks patriotic year round!
GET MY LOOK
scarf { similar}
earrings FROM A MISSION TRIP { love these}
shirt JCREW {currently on sale}
belt HERMES
jeans & flag sunglasses TARGET
sandals ISABEL MARANT { in brown, recent version in black}