This post is sponsored by Box of Style. Thank you for supporting brands that make this blog possible. All opinions are my own, and I only work with brands that I love!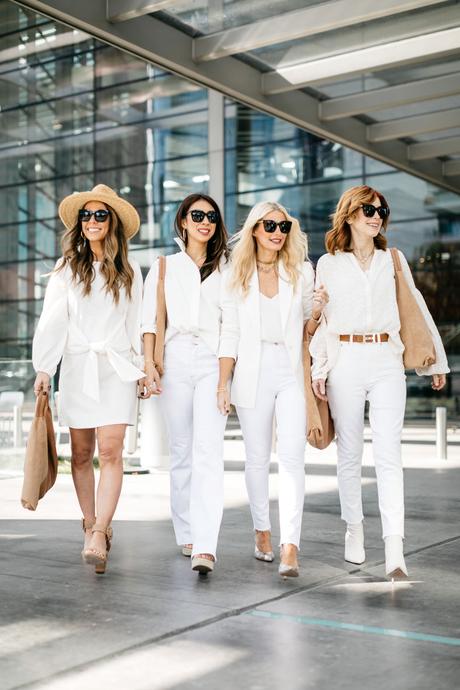 It's that time again... ad on to see how you can get over $500 worth of product curated by Rachel Zoe for UNDER $75 using code CHIC AT EVERY AGE . This week, we're SO EXCITED to partner with Rachel Zoe to showcase the CHIC25! Spring Box of Style 2020! It's our favorite each season! Re
For those of you that have just tuned in, this fab collab is exactly how it sounds... a chic chick in her 20s, 30s, 40s, and 50s shows you how to style a piece in their own way. I'm working with some of my FAVORITE gals in Dallas!!
The 20-something // Natalie of The Fashion Hour
The 30-something // ME!
The 40-something // Heather of
The 50-something // Cathy of The Middle Page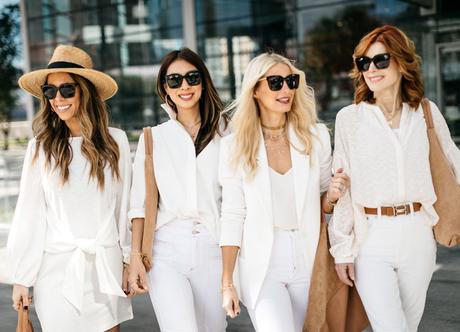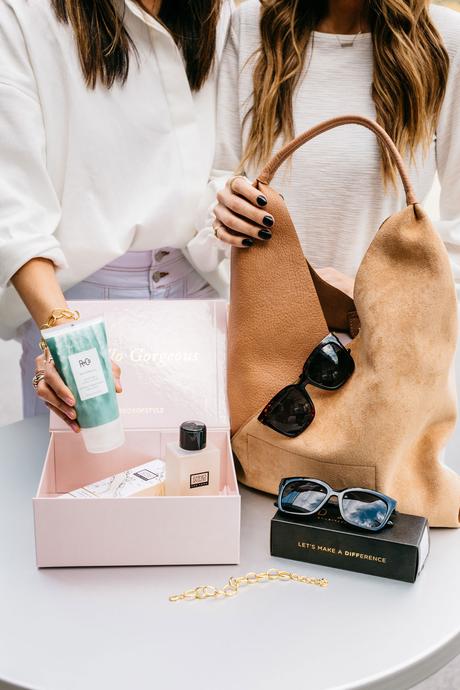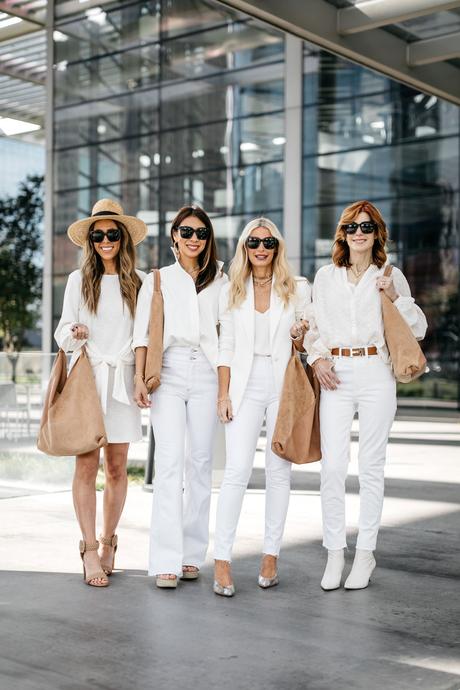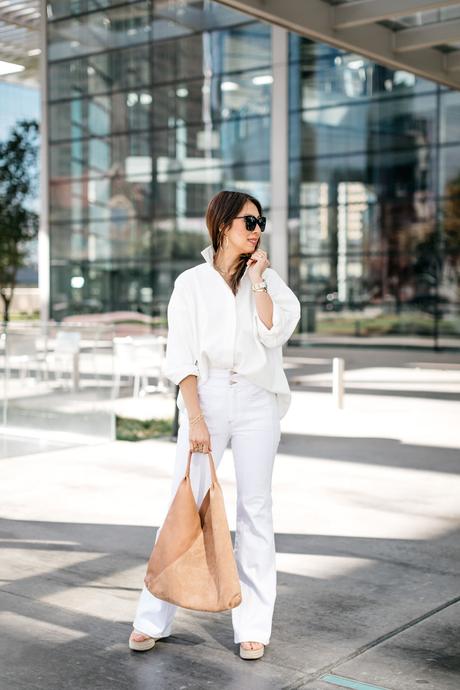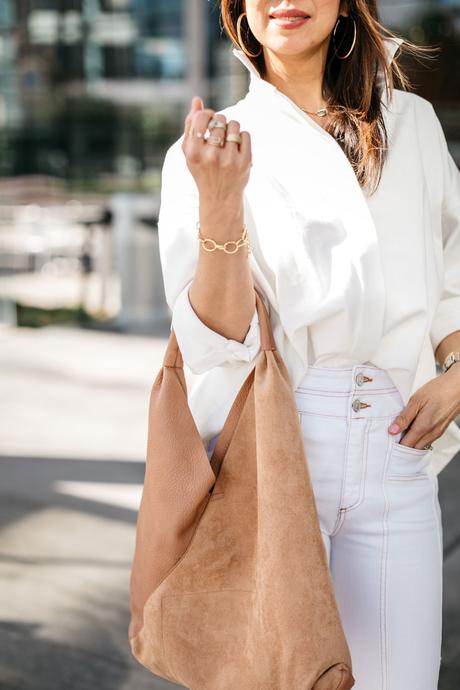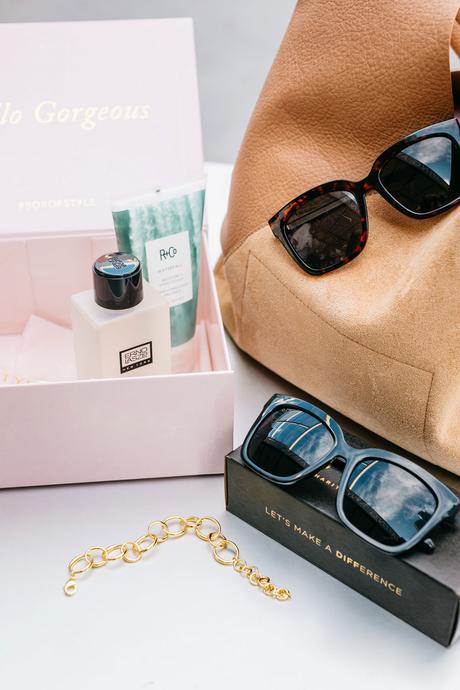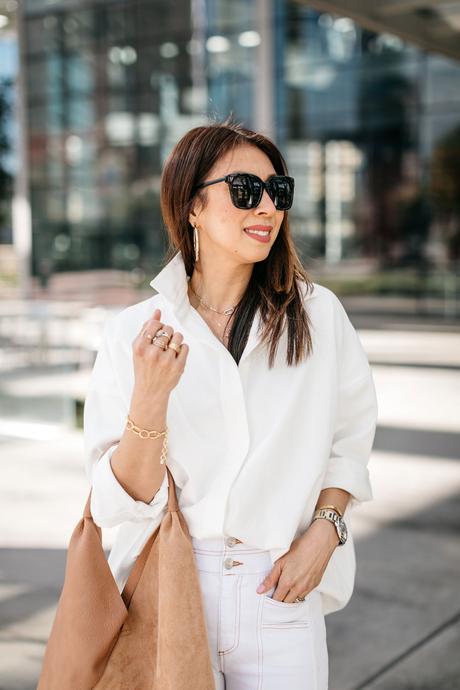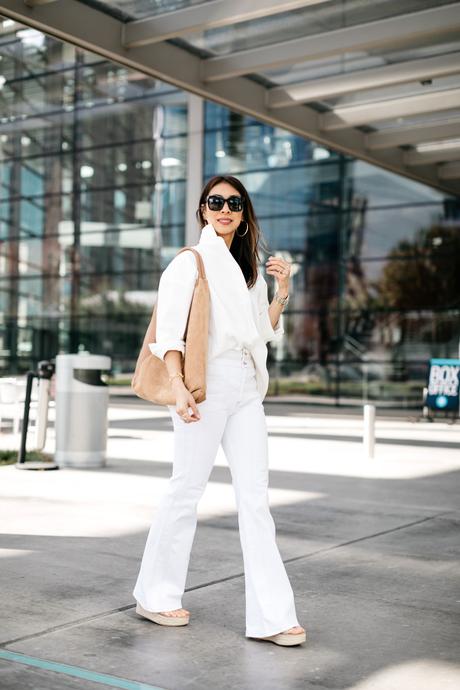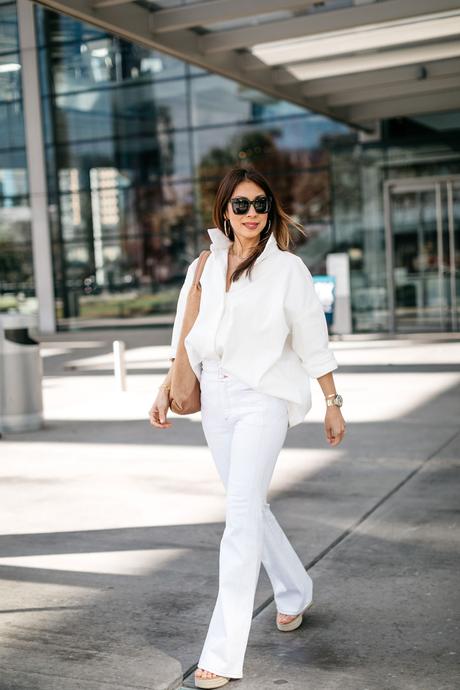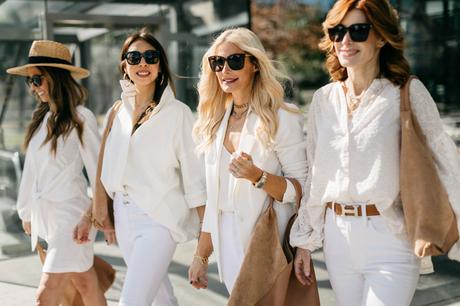 How is it possible that I LOOVVE this season's box more than the last?!! We cannot wait to share these fabulous curated picks from Rachel Zoe! I know I say this almost every time, but I think this one may be my favorite! I love it for MYSELF but it would be a wonderful gift for any style lover too! You can check out the past seasons in these posts to see why we love them so much - the Summer BOS, Fall BOS, Winter BOS and Spring BOS in these posts.
WHAT'S IN THE SPRING BOX OF STYLE FOR 2020? IT'S FIVE FABULOUS PIECES! ($500 VALUE FOR LESS THAN $75)...
AND EVERYTHING IS CURATED BY RACHEL ZOE, SO YOU KNOW IT'S AMAZING!
BAYOU WITH LOVE OVAL CHAIN BRACELET // (retail $195)
This gold bracelet is a stunner!! It's a 16″ hand-assembled bracelet made with recycled brass and plated with refined 14k yellow gold. It is amazing as a stand-alone piece or stacked with other bracelets. I'm a More is More gal myself and will be wearing it with my other faves!
I love a good piece of jewelry and even more so when there's a good story behind it! This LA-based luxury brand founded by actress and environmentalist Nikki Reed focuses on sustainable production, conscious sourcing and supporting local artisans to reflect a beautiful world in which they continuously reuse resources and strive for zero waste. Pouches are made out of unbleached and undyed organic cotton and are 100% biodegradable. They thought of everything! I love discovering new sustainable and ethical companies.
ERNO LASZLO HYDRAPHEL SKIN SUPPLEMENT // (retail $60)
This is an alcohol-free toner that revives dull or dry complexions! It gently clears away flakes and aging skin cells while leaving calming, skin-renewing nutrients found in nature. It contains hyaluronic acid (moisturizes), panthenol (reduces redness) plus allantoin and vitamin B (support natural renewal and repair).
*I haven't had time to properly test it but want to share the details with you!
R + CO WATERFALL MOISURE & SHINE HAIR LOTION // (retail $29)
I love all haircare and beauty products, and it makes me happy to try wonderful hair lotions! This product adds moisture and shine with ingredients like rosemary (maintains scalp health and removes product build up), witch hazel (prevents frizz), Babassu Oil (moisturizes), and nettle (prevents color fading). You can use it on wet hair and blow dry or air dry. AND you can apply to dry hair to tame flyaways or moisturize ends! FABULOUS Dahling!
I use this on my wet hair after a night shower then style my hair as usual the next day. It is SO voluminous and shiny. That's a true testament to a hair product when my hair can look fabulous even if I'm being lazy! FYI, R+Co products are formulated without parabens, sulfates (SLS or SLES), mineral oil and petrolatum. They are all vegetarian, cruelty-free, gluten-free and color-safe.
DIFF EYEWEAR BELLA SUNGLASSES // (retail $85)
These sunglasses are SO GOOD Y'all! They are perfectly oversized and the choice product - either black or tortoise. In my humble opinion, these are the perfect oversized sunglasses for any face shape!! Oversized sunglasses are a girl's BFF because they hide any late night or early mornings. Can you say #momlife to the max?!
And I LOVED learning about DIFF's socially conscious and charitable heart! Since 2015, DIFF has donated over 1,000,000 pairs of reading glasses to individuals in need around the world. They want to use Fashion as a Force for GOOD!! Those are my kinds of people!!!
SHIRALEAH ARDEN TOTE // (retail $74)
Y'all know I LOVE a good boho piece, and this vegan leather tote is such a gorgeous color that is fabulous for Spring. It's a great size that is handy for throwing everything in (even an ipad or small laptop) and will be used much this season. It's a great silhouette and so lightweight!
The Shiraleah is a Chicago-based brand that describes themselves as global, modern, and casual. They are dedicated to awakening people's wanderer spirit by creating responsibly-crafted products inspired by different cultures from around the world. I took a peek at their online store, and they have the cutest gift and home accessories too!
You can also check out my Instagram Stories Unboxing Video to get a peek of everything!
By the way...
YOU CAN BUY MORE AND SAVE MORE
IF YOU PURCHASE THE ANNUAL SUBSCRIPTION FOR ALL FOUR BOXES OF STYLE FOR $350 (SAVING $50).
As a VIP member, you would get an Anniversary Gift with your 4th Box, style boxes get shipped first, and be the first to the add-on marketplace! The Add-On Marketplace is where you can purchase Rachel-approved items to your box at a members-only discount (usually ~ 60% off retail)!
Alright GlamFam, let's chat about the outfits! We decided for a clean Spring palette of whites.
Cathy looks gorgeous in an eyelet button up top, straight leg jeans, and white booties. I love the texture that the eyelet brings to the outfit. Heather is so chic in a white blazer, skinny jeans, and metallic heels. I wore the modern take of a classic white button up and flare jeans with clear espadrilles. Natalie's tie front dress is so cute and her give the look a fun boho vibe!
What's your favorite piece in the Spring Box of Style? I ABSOLUTELY LOVE the sunglasses! So chic!
FOR MY GLAMFAM, USE CODE CHIC25 FOR $25 OFF THE SPRING BOX OF STYLE 2020.
Y'all, that's $500 worth of style finds for less than $75!!!
Happy Friday GlamFam and Happy Valentine's Dayl! How has your week been going? The kids are SO SUPER PSYCHED about Valentine's Day. Don't be fooled! It's not because of Saint Valentine or the gift of love. It is because that cannot WAIT for all the candy! They live for sugar! LOL!! I'm still in catch up mode with the home, paperwork, and everything else but we have the option for the kids at be at school tonight so we can have a date night! I'm so excited even if I just order delivery or make dinner at home, and we can have an uninterrupted conversation for an hour! WHAT ARE YOUR PLANS FOR FRIDAY?
Thank you so much for stopping by and supporting SOS! I truly appreciate it!
JOIN THE #SAMFAM // SIGN UP FOR THE NEWSLETTER BY CLICKING HERE.
CHECK OUT MY INSTAGRAM SHOP HERE TO SHOP ALL OF MY INSTAGRAM LOOKS!

stay glam, do good