This post is sponsored by Rachel Zoe. Thank you for supporting brands that make this blog possible. All opinions are my own, and I only work with brands that I love!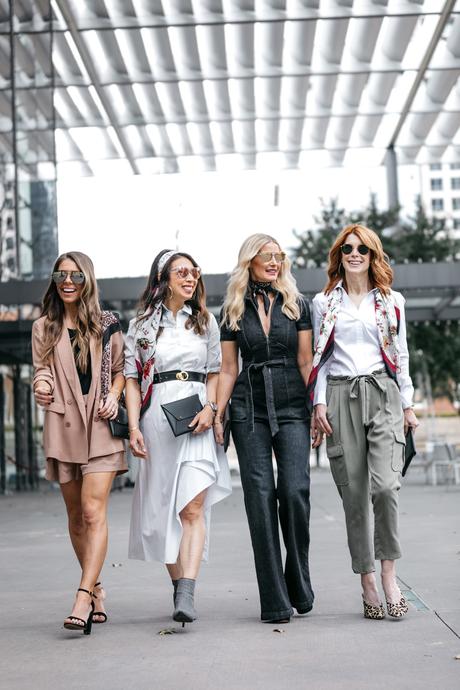 It's that time again... CHIC AT EVERY AGE . This week, we're partnering with Rachel Zoe to showcase the Spring Box of Style! You'll want to re ad on to see how you can get over $400 worth of product curated by Rachel Zoe for UNDER $75 using code CHIC25 and there is an exciting BONUS if you purchase the annual subscription!
For those of you that have just tuned in, this fab collab is exactly how it sounds... a chic chick in her 20s, 30s, 40s, and 50s shows you how to style a piece in their own way. I'm working with some of my FAVORITE gals in Dallas!!
The 20-something // Natalie of The Fashion Hour
The 30-something // ME!
The 40-something // Heather of
The 50-something // Cathy of The Middle Page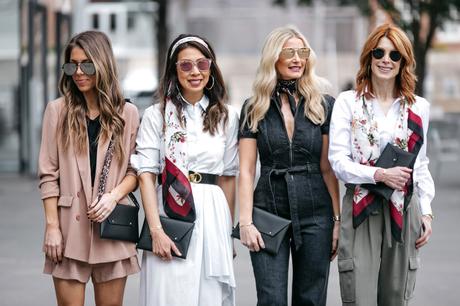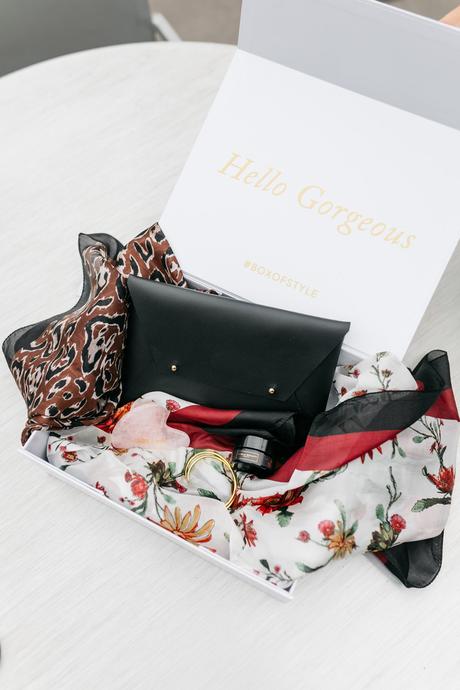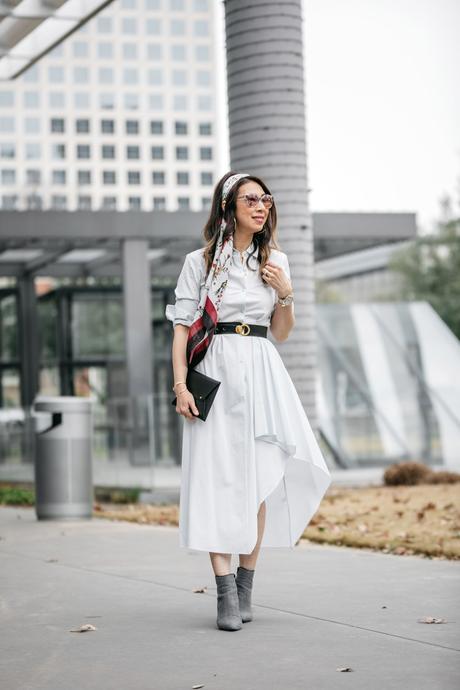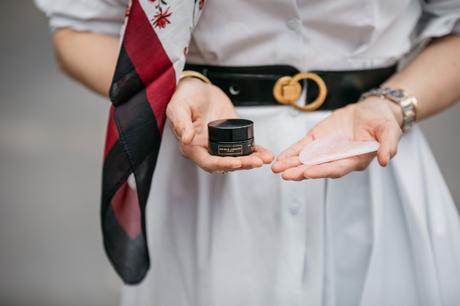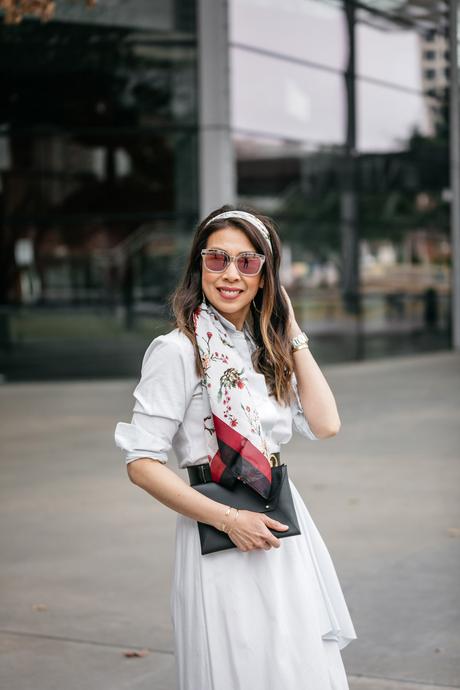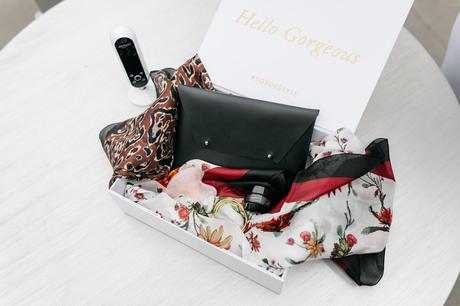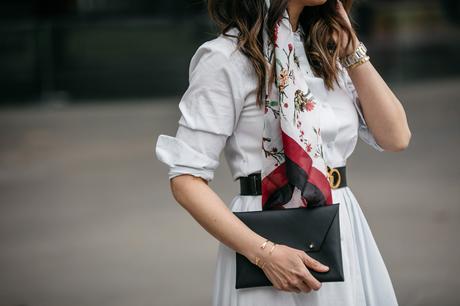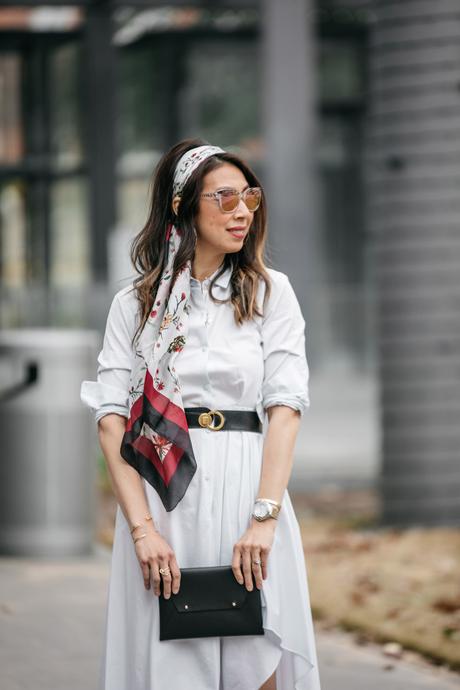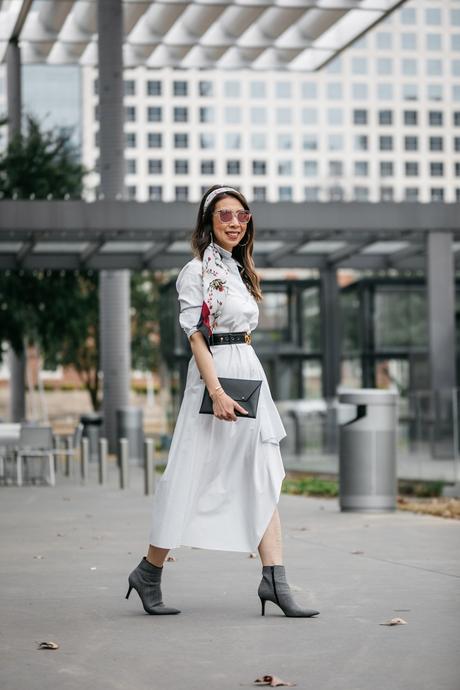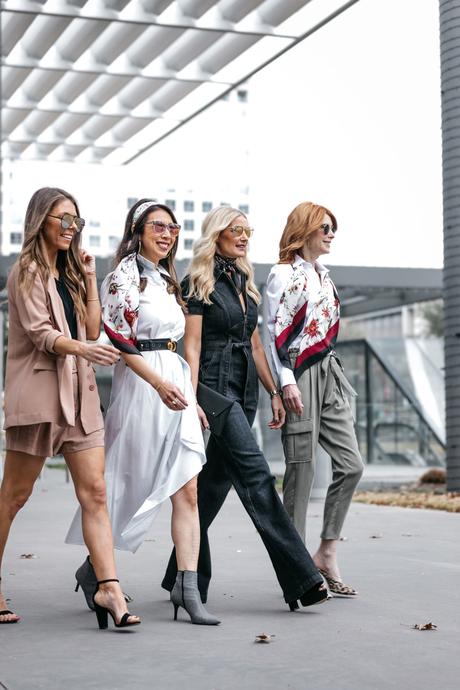 Can you say OBSESSED?! We LOVE the Box of Style and cannot wait to share these curated picks from Rachel Zoe in the Spring Box! In case you missed it, we shared the Summer BOS, Fall BOS, and Winter BOS these posts.
What's in the SPRING BOX OF STYLE? It's FIVE Fabulous pieces! ($400 VALUE FOR LESS THAN $75)... And everything is curated by RACHEL ZOE herself, so you KNOW it's amazing!
CHAN LUU SILK SCARF // (retail $125) Scarves are one of my favorite accessories, and I LOVE how versatile they are with an outfit. During one season of my life, I wore a capsule collection of basics and used scarves to elevate and change my look! You will have to head over to my IG stories to see how you can wear this one so many ways - around the neck (choker style or cowboy), as a bracelet, headscarf, belt, or even as a bag shoulder strap!
These scarves are exclusive to the Box of Style and come in two choices, a luxe leopard and beautiful floral print. Plus, they are 100% silk squares and just drape in the most gorgeous way.
I love the back story of Chan Luu. She started stringing together seashells collected beaches of her hometown of Nha Trang, Vietnam two decades ago. After moving to LA and establishing her career in fashion buying and retail, she started making jewelry in her garage and started her namesake brand.
MICHELLE CAMPBELL GOLD TALON BRACELET SET // (retail $215) Stacked bracelets have always been my thing, and this bracelet pair is PERFECT for layering! I've been wearing mine paired with my watch and love how it elevates my wrist party whether stacked or solo.
These 14K gold plated brass bracelets are another exclusive design to the BOS. They are so elegant - one with a simple gold silhouette and one with crystal embellishments. They're adjustable, light, and easy to wear every day.
EDIBLE BEAUTY GOLD RUSH EYE BALM // (retail $61) Y'all! I get so excited about new beauty discoveries, and I LOVE this luxurious gold leaf-infused eye balm. Yes, that's GOLD in it which supports natural cellular turnover and smooths fine lines and wrinkles! This eye balm also reduces puffiness, banishes dark circles, and brightens for a well-rested look. It's everything that I need.
By the way, the name 'Edible Beauty' is because this Australian based brand's gold standard for purity is an edible ingredient list. This means they use only food-grade ingredients to create their range of therapeutic, wildcrafted, botanical skincare. So cool right?!
TRIBE ALIVE LEATHER CLUTCH // (retail $78) Do you know how EXCITED I am to find out that there was a Tribe Alive piece in the Box of Style! This amazing sustainable brand is based in Fort Worth and is designed by women + made by women. I love their mission and already own so many of their clothing and jewelry pieces.
I could go on and on about them, but let's get back to this fabulous handheld leather clutch. This black clutch is perfect for all of your essentials on a night out. It fits my iPhone, keys, lipstick, and little more. You can even use it as a chic makeup bag. The classic silhouette is timeless, and you can make it into a shoulder bag with the scarf (like Natalie did in the pictures)!
SKIN GYM ROSE QUARTZ GUA SHA FACE TOOL // (retail $32) It's ANOTHER fabulous beauty product, and I've been a fan of the Gua Sha face tool forever! Basically, it enhances your natural beauty by stimulating circulation while helping to de-puff, lift and sculpt your face. I use it for the de-puffing since my face is very sensitive to salt in my diet. It's in my nighttime routine after I apply my serums/moisturizers, but I will use it the morning if I went crazy on food the evening before! Again, check out my IG stories for how to use it!
Besides being a lovely pink stone, rose quartz is a beautifying and healing stone that helps ease tension, stress and anxiety, increases self-love and promotes feelings of well-being. Seriously, I love it!
By the way...
YOU CAN BUY MORE AND SAVE MORE IF YOU PURCHASE THE ANNUAL SUBSCRIPTION FOR ALL FOUR BOXES OF STYLE FOR $350 (SAVING $50).
As a VIP member, you would get an Anniversary Gift with your 4th Box... And US-based annual members get a free Amazon Echo Look (retail $100). That's a whole year of GLAM coming to your doorstep + a Style Assistant!
If you aren't familiar with the Amazon Echo Look, it features a camera that can snap a shot or video of your current outfit with hands-free voice commands. You can organize your favorite outfit ideas, and you have "Style Check" which will review photos of two different outfits for a second opinion on which outfit looks better on you and why. I've been playing around with mine and love how easy it is to use! Wish I would have known about this years ago for my job as an influencer!
Alright fabulous friends, let's get down to the outfits! We were Spring ready with these boxes and ready to take the town after accessorizing with the scarf, bracelets, and clutch.
Cathy looks gorgeous in a crisp white top, green paper bag pants, and leopard heels! She threw the scarf over her collar as a beautiful topper! Heather and I have this fabulous distressed denim jumpsuit which is perfect with the leopard scarf around her neck. I went for a feminine and chic look in a white shirt dress, black belt, booties, and used the floral scarf as a headband. Natalie was uber chic in a short suit set. I love how the leopard scarf is a shoulder strap for the clutch!
So how would you wear the scarf?! I love getting new ideas!
FOR OUR GORGEOUS FRIENDS, USE CODE CHIC25 FOR $25 OFF THE SPRING BOX OF STYLE.
Y'all, that's $400 worth of style finds for less than $75!!!
Happy Friday Fabulous Friends! The rest of this month and next month are SO CRAZY. My word for 2019 is SIMPLIFY so I'm not exactly sure how this is all fitting in. At least, I've been staying on top of my morning routine. Tonight, Mr. S and I are going on an early Valentine's Day date night, and I am SO HAPPY! It's such a luxury to do this and I feel so special to spend time with just him.
This weekend, I've got a blogger branding lunch with The Holland Collective and then diet education class at Body Bar. This is definitely NOT my norm, but I'm trying to take in all the goodness with the busy-ness. What are YOU up to this weekend?
♥︎ ♥︎ STAY GLAM, DO GOOD ♥︎ ♥︎
Thank you so much for stopping by and supporting SOS! I truly appreciate it!
JOIN THE #SAMFAM // SIGN UP FOR THE NEWSLETTER BY CLICKING HERE.
CHECK OUT MY INSTAGRAM SHOP HERE TO SHOP ALL OF MY INSTAGRAM LOOKS!