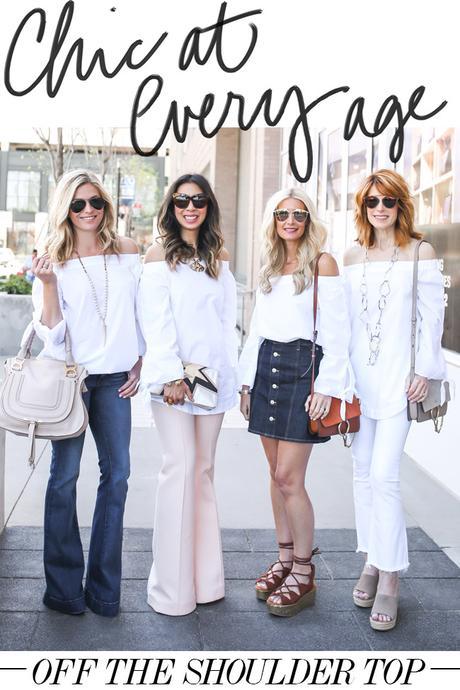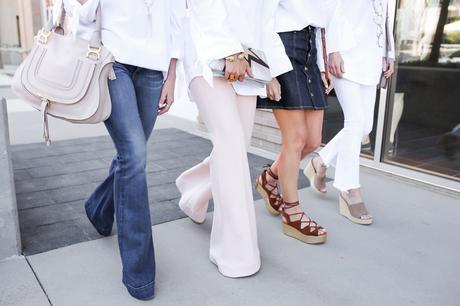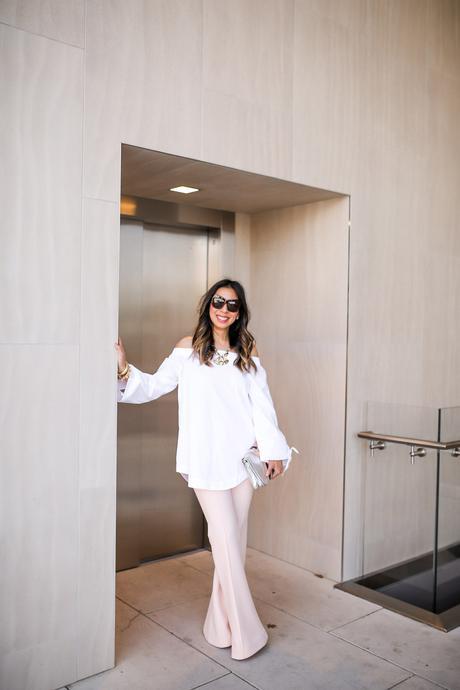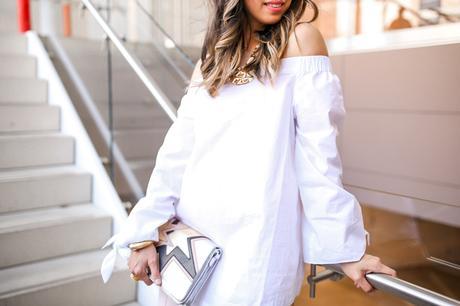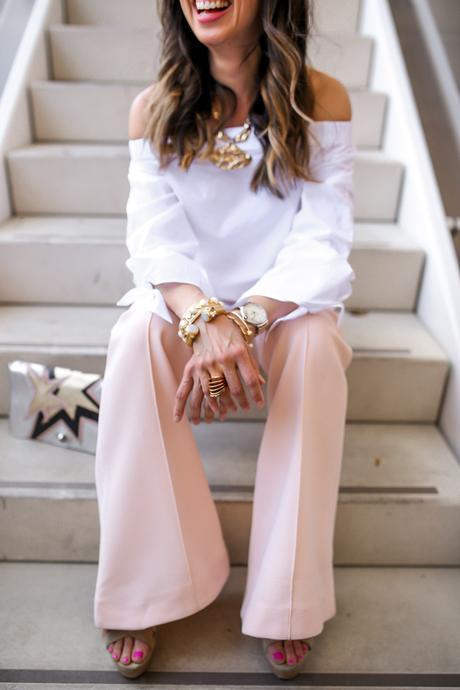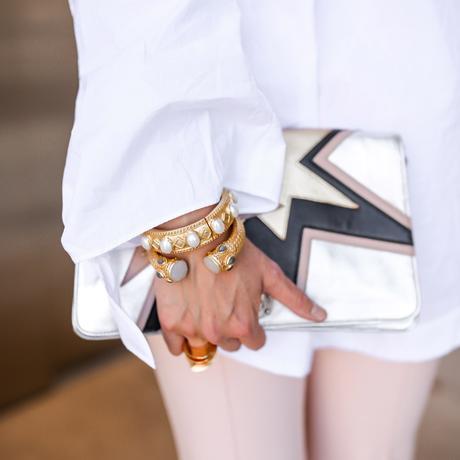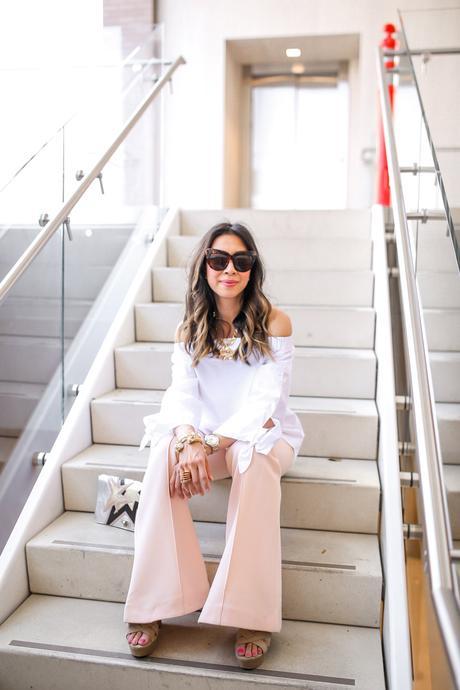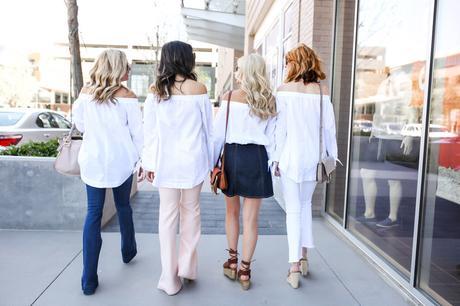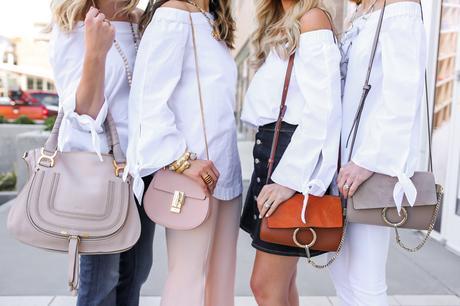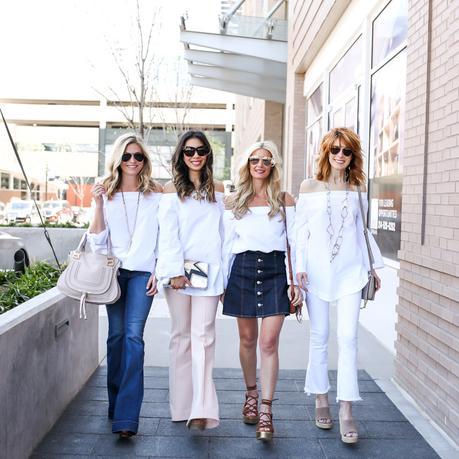 Photography by Mary Hafner
It's that time again… CHIC AT EVERY AGE.  This month, we bring you the OFF THE SHOULDER TOP!!
For those of you that have just tuned in, this fab collab is exactly how it sounds… a chic chick in her 20s, 30s, 40s, and 50s shows you how to style a piece in their own way. I'm working with some of my FAVORITE gals in Dallas!!
The 20-something // Brooke of One Small Blonde
The 30-something // ME!
The 40-something // Heather of Style by Fluent
The 50-something // Cathy of The Middle Page
Happy Friday Y'all! This was another busy week! One of my best friends and my Goddaughter is visiting from Colorado, so we are enjoying every minute. You better believe Little M is trying to impress his older "cousin". It's the cutest thing! On Wednesday, I celebrated the opening of Longchamp at Northpark Center in Dallas and got to catch up with some blogger friends as well as make some new ones. I am so ready to sleep in (#wontreallyhappen) this weekend!
The off the shoulder top is a trend that's here to stay, and I'm taking full advantage of it! Actually, I've styled this off the shoulder top with white skinny jeans and stacked heel sandals in this post. It's really a fun top and so easy to wear. My friend, Mica, brought up an excellent point about finding the right undergarments. I invested in a good strapless bra that is comfortable and doesn't "wander down". LOL! It's made all the difference. Also, nippies are another alternative that I use that are SUPER COMFY too.
THE STYLE Rx: An off the shoulder top is a wardrobe staple this season. Wear it with flare jeans, skinny jeans, cropped jeans, or a denim skirt. Just take a look at how all of my friends wore it! Everyone looks fabulous because it wears well on all ages!
Okay, so didn't you adore meeting Brooke earlier this month? I just love how she styled the top with a long necklace and tucked into flares. My outfit was worn to the 'Putting on the Pink' luncheon. It's fairly simple with a vintage necklace, wide leg pants, and a clutch. Heather looks retro chic with a denim skirt and major flatforms. Cathy's is my favorite look – I'm LOVE all white. She kills it with cropped jeans, a gorgeous link necklace, and nude wedges.
Thanks for stopping by and hope you have a fabulous weekend!
GET MY LOOK
---
off the shoulder top FREE PEOPLE {similar for $15}
flare pants ELLERY {similar}
necklace VINTAGE {love this} // ring VITA FEDE
bracelet JULIE VOS c/o, JULIE VOS
clutch MIU MIU {old, but love this one}
sandals JOIE {similar}
sunglasses HOUSE OF HARLOW

Turn on your JavaScript to view content