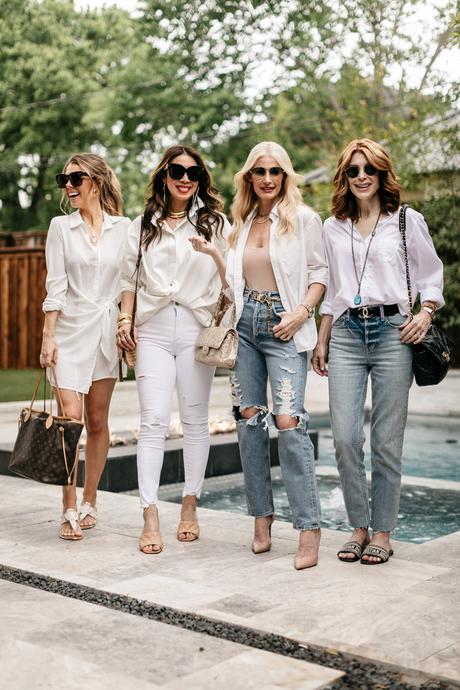 It's that time again... CHIC AT EVERY AGE . This week, we're sharing how to style a white button down shirt, a closet staple.
For those of you that have just tuned in, this fab collab is exactly how it sounds... a chic chick in her 20s, 30s, 40s, and 50s shows you how to style a piece in their own way. I'm working with some of my FAVORITE gals in Dallas!!
The 20-something // Natalie of The Fashion Hour
The 30-something // ME!
The 40-something // Heather of
The 50-something // Cathy of The Middle Page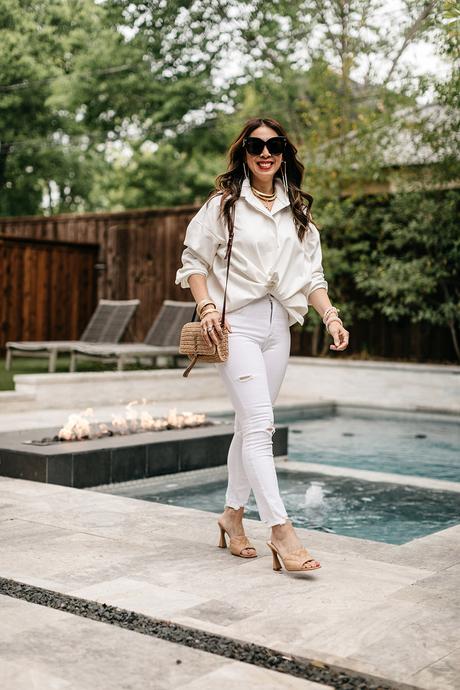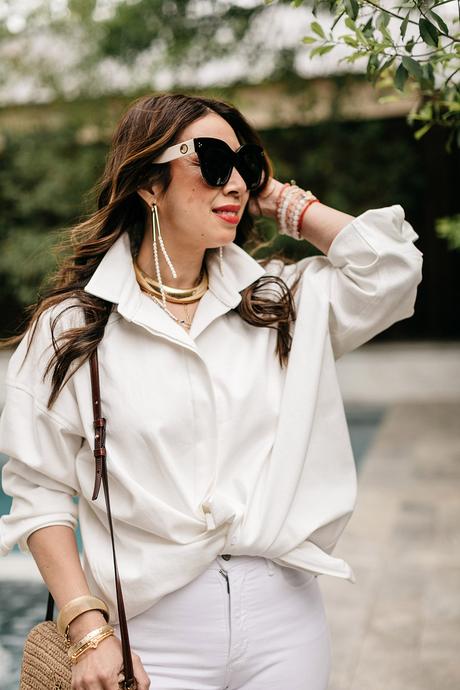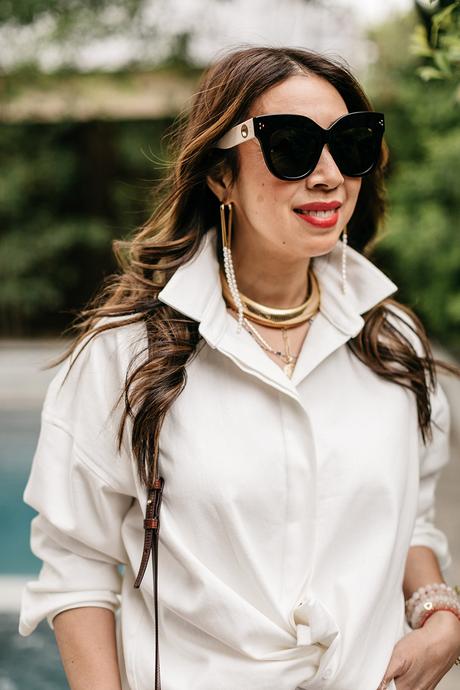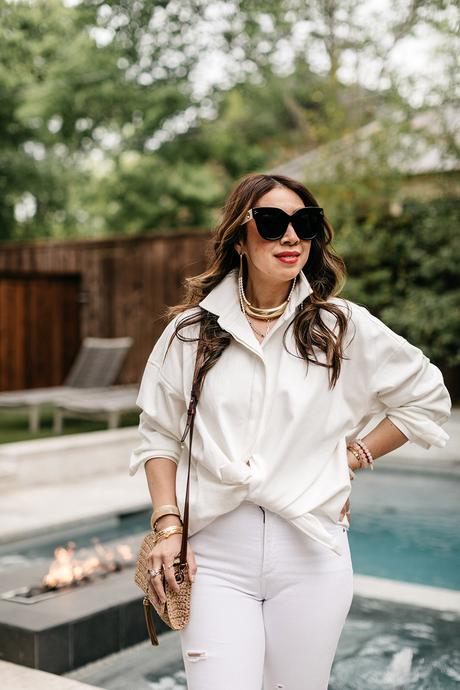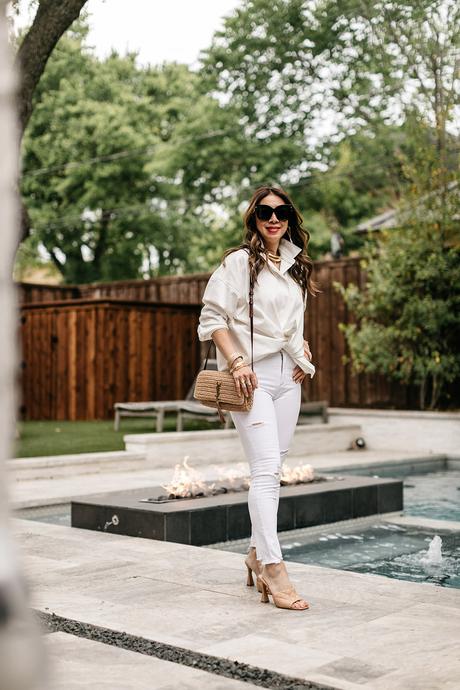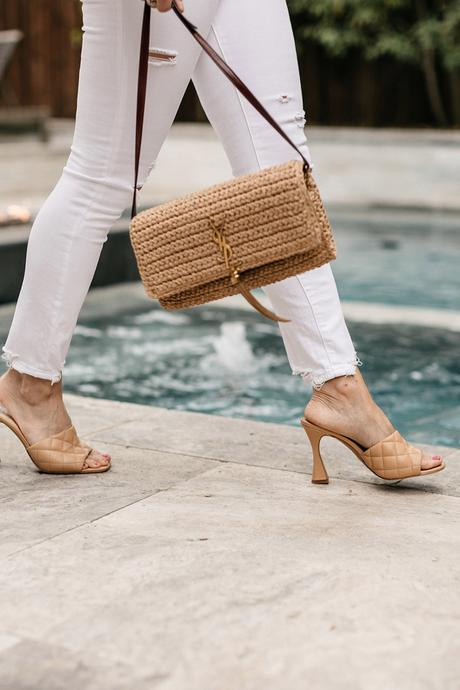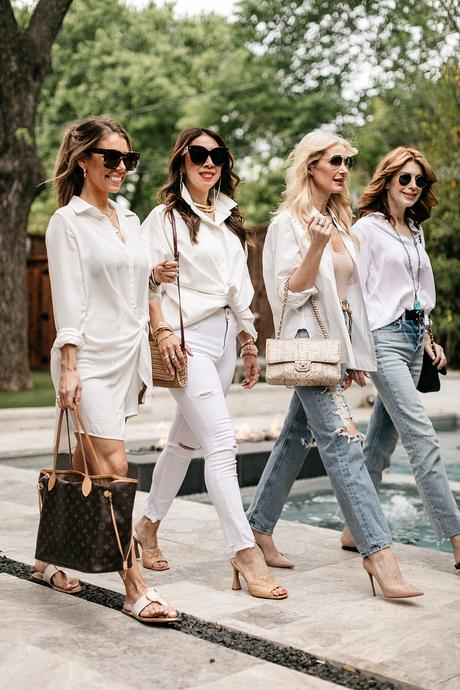 WAYS TO WEAR A WHITE TOP
Hello GlamFam! It's starting to heat up over here in Texas, so we thought this was an appropriate time to feature our favorite white tops for spring and summer. Owning a few basic white tops is a no brainer when it comes to simple and versatile fashion for women. A white button-down shirt is an effortless must-have piece that will never go out of style and one you can wear so many different ways. From classic white button-downs to chic and detailed white tops, you can never have too many! The versatility is endless with a white shirt and will make putting together an outfit so easy wherever you go.
The top I'm wearing is a best seller by Noble 31 called "Lolo" - an oversized button-down made of structured white denim. It even has pretty buttons in the back creating an optional pleat detail. I'll be wearing this top this spring and summer with white jeans and in the fall and winter with a blazer or jacket. It's a year-round top every gal needs in their collection! The white jeans I'm wearing are from Abercrombie & Fitch - they have some of the you have to try.
I paired the all white ensemble with neutral accessories, a woven bag and beige slides. It would be so fun with a pop of color for a bright alternative. In fact, pair it with blue jeans and a red bag for a fun Memorial Day outfit!
THE STYLE Rx: Keep it simple with a classic white button down shirt. These are so versatile and can be dressed up or down. It's a perfect closet staple.
Let's chat about the outfits! I love love love Natalie's monochromatic white look and how she brought a white blouse dress into the mix. Heather is looking so chic as always and wearing her white button-down completely open with a neutral bodysuit underneath. Also, how amazing are her straight-leg jeans?! Cathy went with a super classic look that can be worn just about anywhere. I how she elevated her basic white top with a belt and accessories!
HOW WOULD YOU WEAR A WHITE BUTTON DOWN?!
Happy Friday GlamFam!! There are so many things happening this weekend! Today, I'm shooting for an upcoming campaign that I cannot wait to share with you. I'll give you a clue - NM. Y'all can probably figure it out because it's one of my favorite places to shop! Second, my youngest is turning FIVE this weekend. It was like a blink of an eye and she will be starting Kindergarten. Then Monday, Mr. S and I are celebrating our 18 year anniversary!! We've known each other for over half of our lives now! WHAT ARE YOU DOING THIS WEEKEND?
Thank you so much for stopping by and supporting SOS!
CHECK OUT MY INSTAGRAM SHOP HERE TO SHOP ALL OF MY INSTAGRAM LOOKS!
// STAY CONNECTED //
stay glam, do good