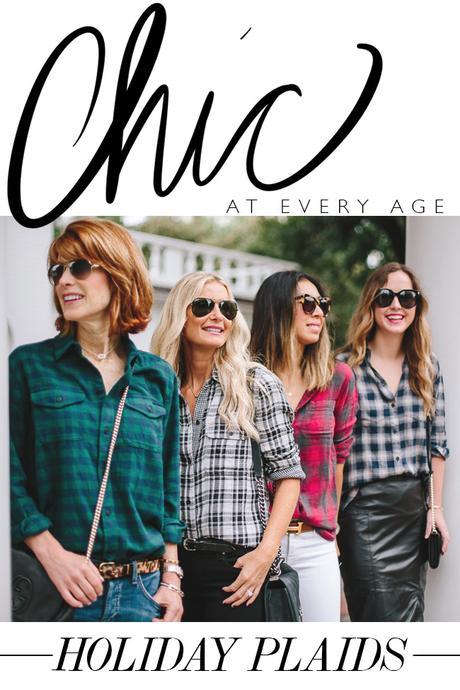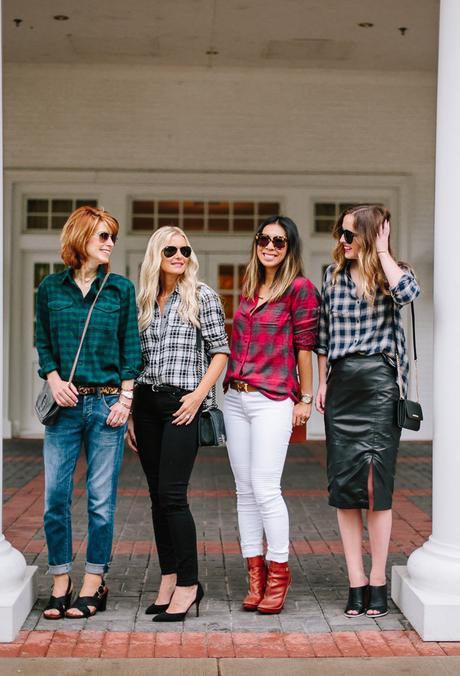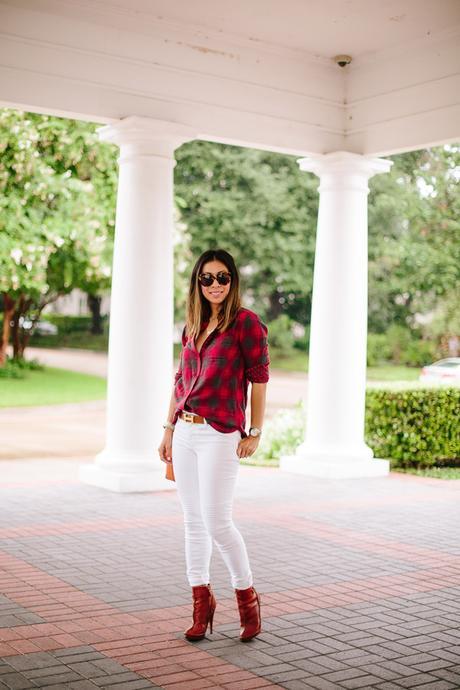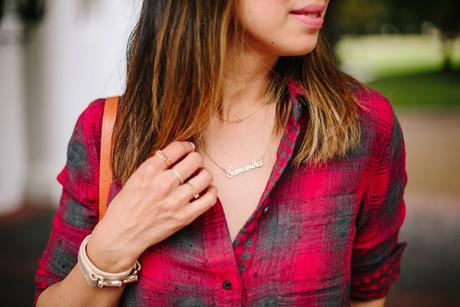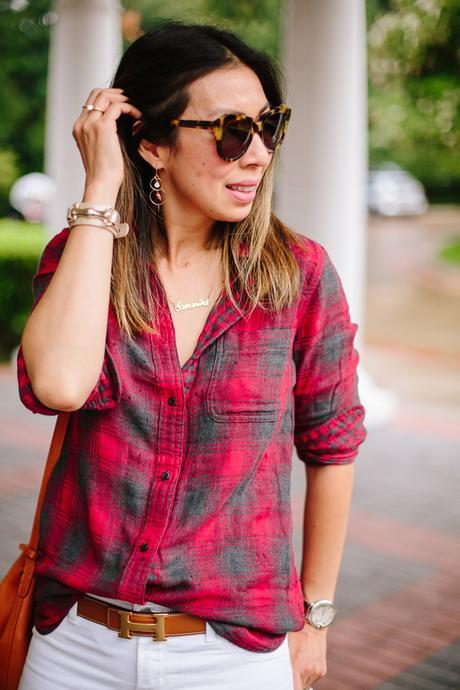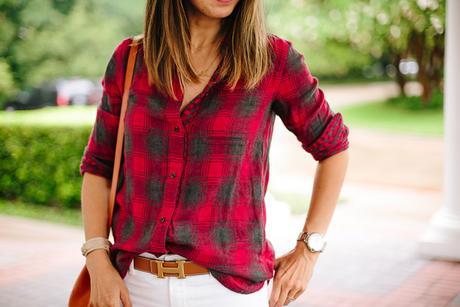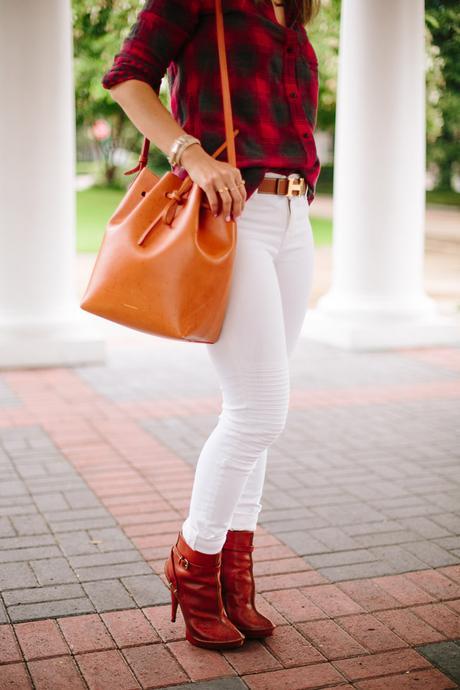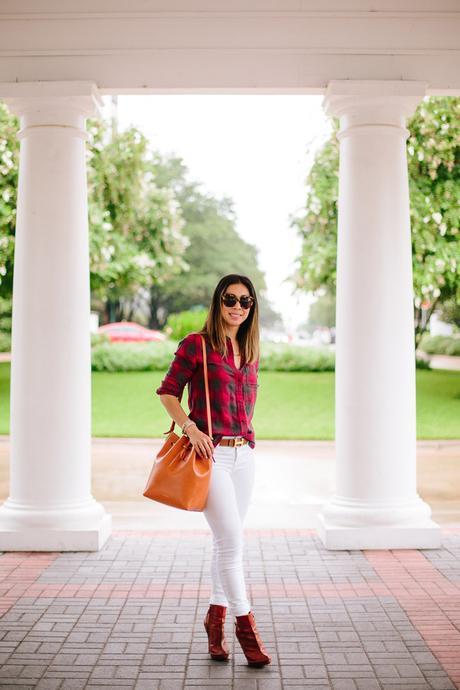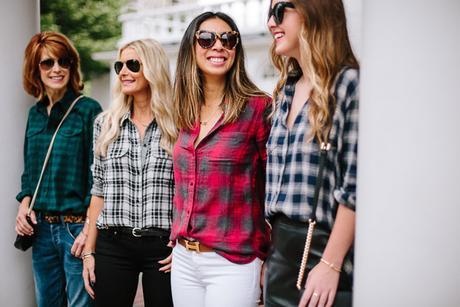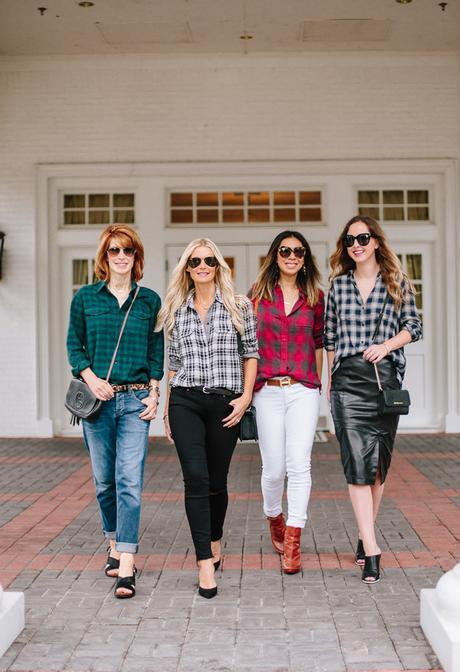 Photography by Mary Summers
It's that time again… CHIC AT EVERY AGE.  This month, we bring you HOLIDAY PLAIDS!!
For those of you that have just tuned in, this fab collab is exactly how it sounds… a chic chick in her 20s, 30s, 40s, and 50s shows you how to style a piece in their own way. I'm working with some of my FAVORITE gals in Dallas!!
The 20-something // Ashley of SideSmile Style 
The 30-something // ME!
The 40-something // Heather of Style by Fluent
The 50-something // Cathy of The Middle Page
Where did Fall go??!!  Um, can you believe it's almost Thanksgiving?  I'm SOOOO not ready for the holidays, but they are fast approaching.  Festive holiday decor and clothing are already hitting the stores, and it's PLAID everywhere!  I told y'all previously that plaid was "not my thing", but now I'm embracing it like my baby boy.  LOL!  
And of course, I am wearing the most "lumberjack" looking plaid of them all.  You know that WHITE seems to be my solution to everything, so why not with plaid?!  I wore white skinny moto jeans and accessorized with cognac for an "organic" plaid look.  Cathy took on a casual cool with boyfriend jeans and suede sandals.  I love how she accented with animal print and DYING over her Gucci crossbody bag.  Heather is always a little rock diva and she wore black skinny jeans with heels.  So simple but so good.  I LOVE how Ashley wore a faux leather skirt and mules.  Mule slip on sandals are so fantastic (especially if you loved the 90s, which I did)!
THE STYLE Rx:  Plaid is YOUR color for the holidays.  A plaid shirt is festive but can be cool at the same time. Glam it up or dress it down (like we did).
I'd love to hear how you wear your plaid shirts!  I think they'd be super cute with a faux fur vest too (another one of my "solutions" for fall).
GET THE LOOK
---
plaid shirt MADEWELL (on sale!) || moto jeans J BRAND (old, but similar here) || earrings SARAH BRIGGS || necklaces 5 OCTOBRE, ONECKLACE c/o || bracelet ELAINE TURNER c/o || belt HERMES || booties GIVENCHY via Last Call {love this pair} || bucket bag MANSUR GAVRIEL || sunglasses KAREN WALKER

Turn on your JavaScript to view content