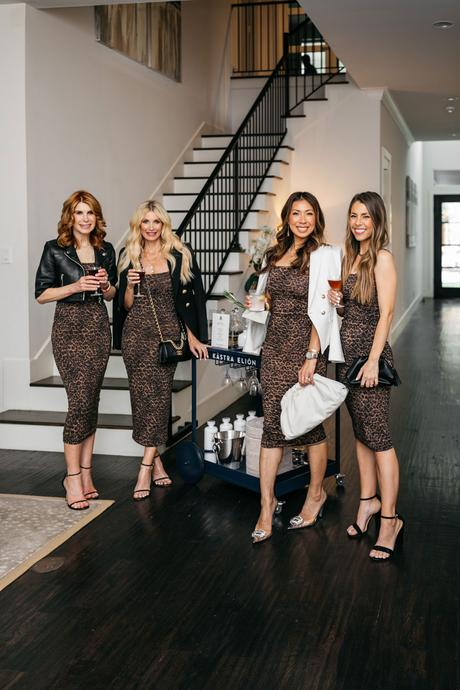 It's that time again... CHIC AT EVERY AGE . This week, we're sharing a fun Happy Hour hosted by Kástra Elión Vodka.
For those of you that have just tuned in, this fab collab is exactly how it sounds... a chic chick in her 20s, 30s, 40s, and 50s shows you how to style a piece in their own way. I'm working with some of my FAVORITE gals in Dallas!!
The 20-something // Natalie of The Fashion Hour
The 30-something // ME!
The 40-something // Heather of
The 50-something // Cathy of The Middle Page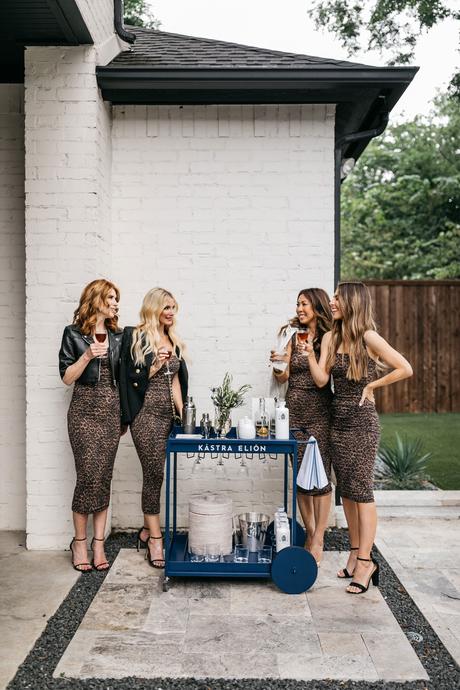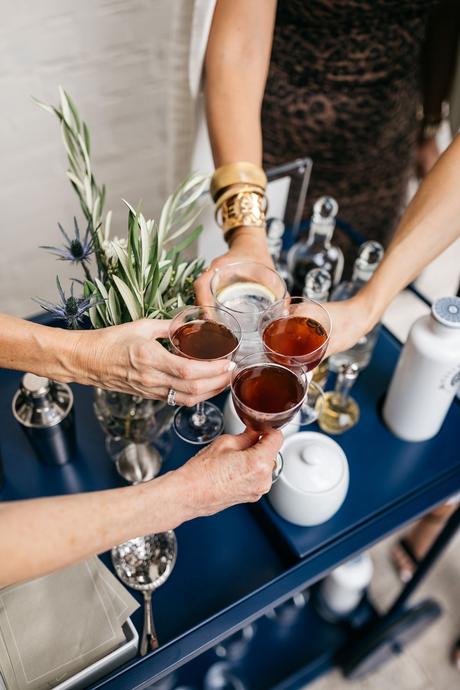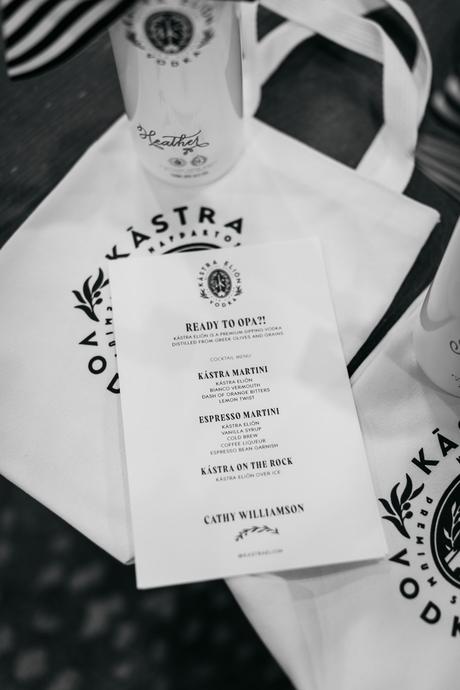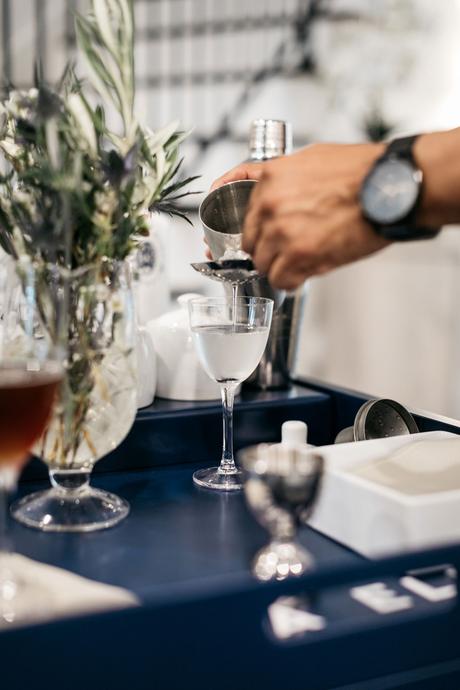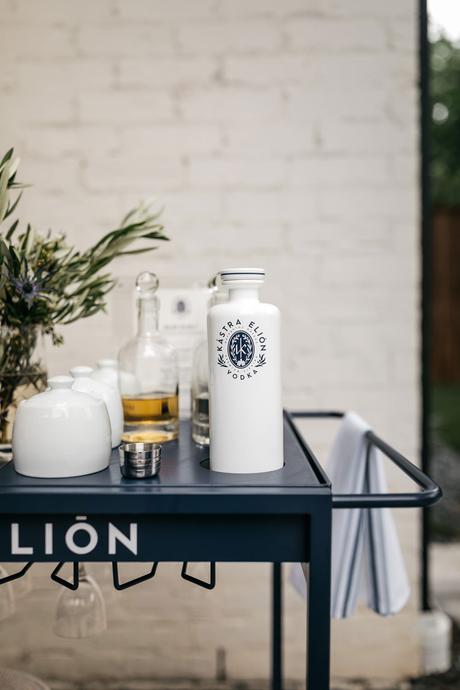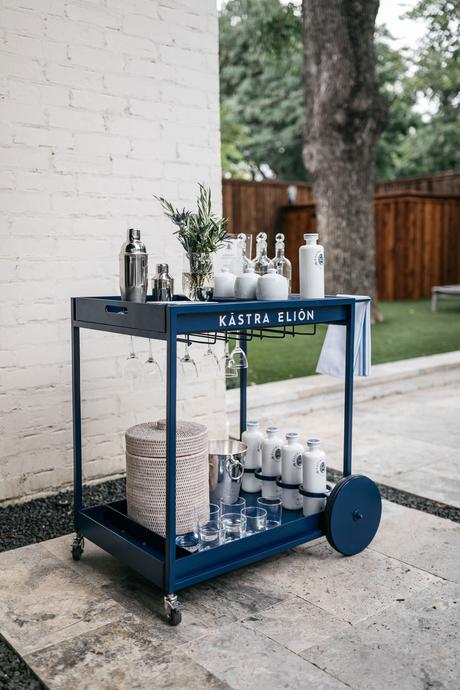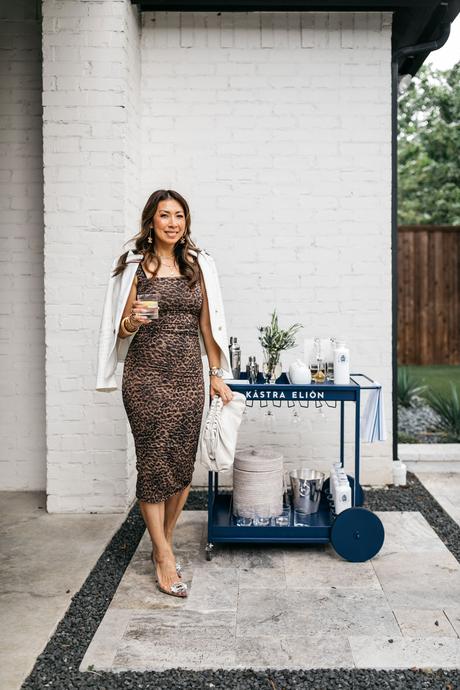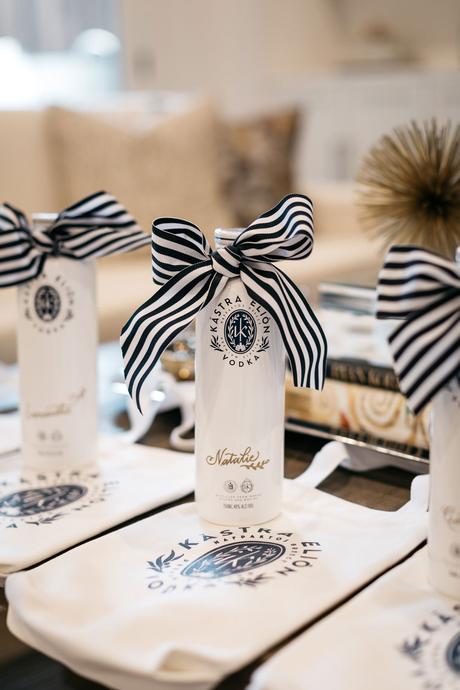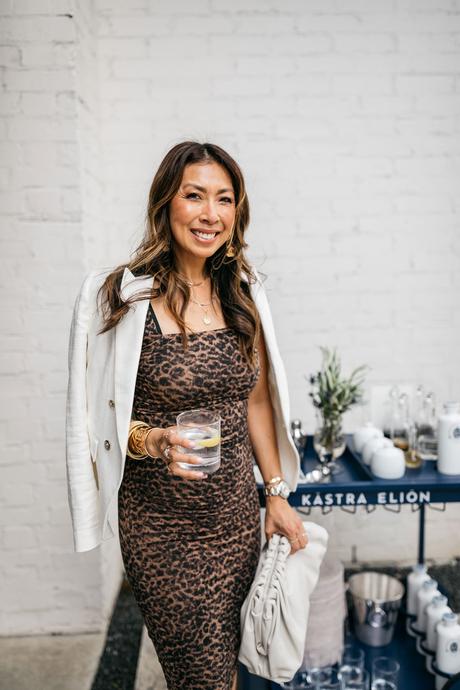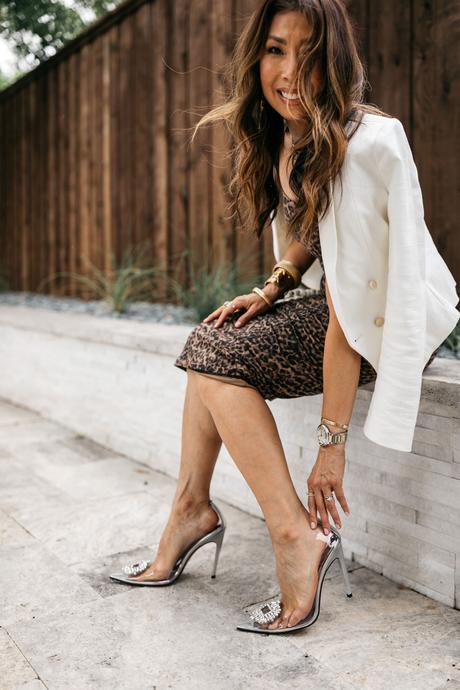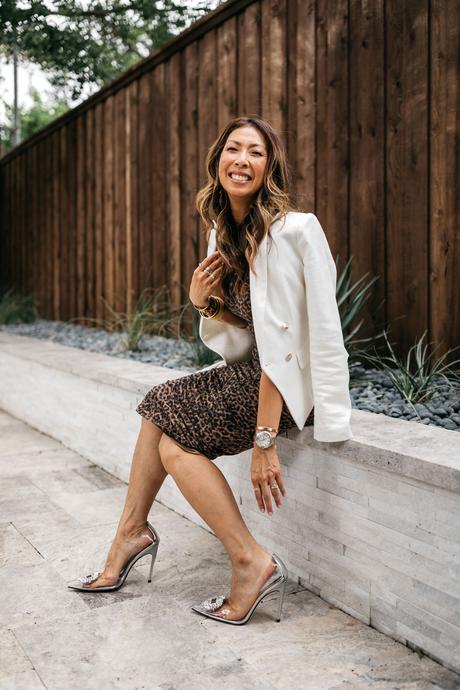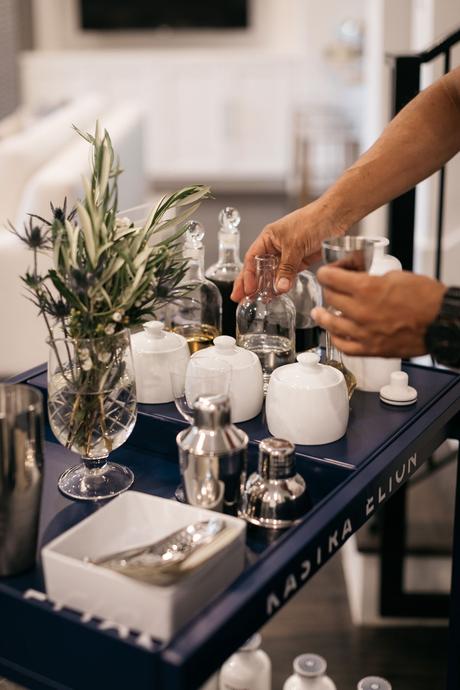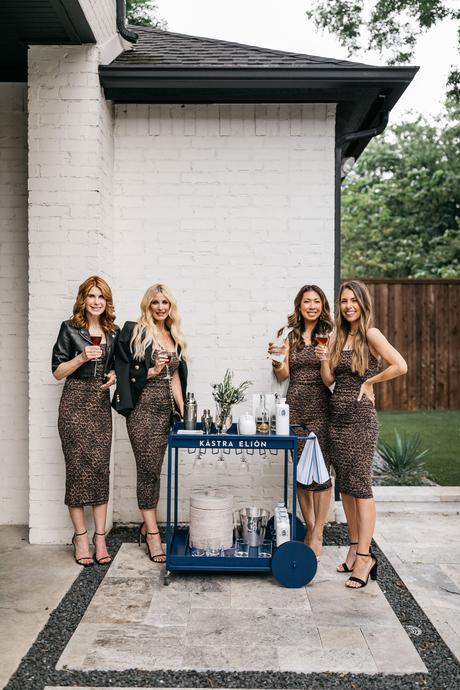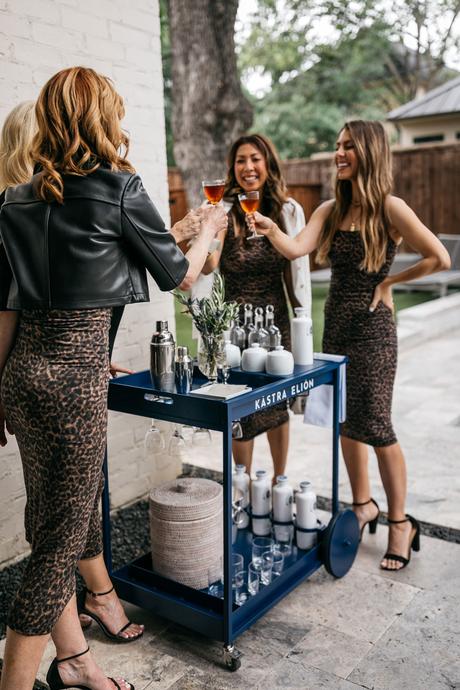 HAPPY HOUR AT HOME
Hello GlamFam! The Chic Gals were chatting and we missed Girl Time. So we decided to do a Happy Hour at Heather's house with Kástra Elión Vodka. We are looking for any excuse to get dressed up and chose these leopard dresses for Happy Hour. It's the best little happy hour dress! Can we make that a thing?
We were lucky to have the Kástra Elión traveling bar cart at Heather's house and took full advantage of Happy Hour! Kástra Elión is a premium sipping vodka distilled with hand-picked olives from the Nafpaktos region of Greece. It takes 30-days to create a flavor profile with subtle notes of ripe olives refined with peppery undertones and a soft, buttery finish. I'm not much of a drinker, but it was smooth!
The name Kástra Elión comes from the Greek words for castle (kastro) and olives (elión). The ancient Nafpaktos castle guards the olive groves and that's how it all comes together. The olives are an enduring symbol of peace and abundance and are deeply intertwined with Greek culture and iconic mythology. Be sure to keep an eye out for the cocktail cart around town!
By the way, don't you love the customized bottles?! You can personalize it here, and it was would make a wonderful housewarming gift!
I don't drink much, but one of my current favorites is "Ranch Water"! It's SO SIMPLE and very REFRESHING!
Mix the following for your new favorite drink:
1/3 Kástra Elión vodka
2/3 Topo Chico
Squeeze in 1/2 of a lime
Voila! You've got a RANCH WATER! I love a lot of lime in mine!
But we're here to talk about what we wore right?
The leopard midi dress we're wearing is one of my new faves, and I know I'll be wearing this one on repeat this fall! If you don't yet own a leopard-print dress, now is the time. Did you know... leopard is actually a neutral?! It goes with anything and everything which is why it's a must-have in your wardrobe. No matter what your age, this dress is absolutely striking and flattering! I love the modern square neckline, wide straps, and figure-forming fit. Wear it by itself the rest of the summer and pair it with your favorite jacket come fall - a versatile dress is always a good idea!
I paired my dress with a cream leather clutch, cream tweed blazer, clear pumps, and gold earrings for that end-of-summer feel! Plus, it is lined so the dress really pulls you in for a figure-flattering look! Good American goes with a numeric sizing, and I am wearing size 1 (small) but totally could have gone up to size 2 (medium) for a less snug fit!
By the way, can we take a minute for those Cinderella shoes?! YES, they are actually called that with an expletive inserted in the name but we'll leave it out for now! I adore them because they are actually like fairy tale shoes and go with EVERYTHING! They look similar to one of my favorite shoe designers, Amina Muaddi, at a fraction of the cost. I will be wearing these everywhere!
THE STYLE Rx: A knit dress is an easy one and done for Summer. Just add amazing accessories and you are ready to go!
Onto the outfit details! I really love how Natalie kept her look minimal and simple by wearing her dress by itself with black accessories. I accented my leopard dress with cream for a Summery look! Heather featured lots of black as well with a chic black blazer and black crossbody bag. And lastly, I love how Cathy added a short leather moto jacket to showcase more of her figure in the dress! Such great looks all around.
ARE YOU LOVING THE LEOPARD DRESS STYLE
& DO YOU HAVE A FAVORITE DRINK?!
HAPPY FRIDAY GlamFam!!! We got through the first week of school! It's a miracle. We cut it pretty close with our last vacation in California this Summer. We flew in Monday night (and missed Meet the Teacher). Tuesday morning, we had a hearing evaluation for Little M and had to stock up on food! Then, we started school on Wednesday. My baby started Kindergarten! It's SO CRAZY how quickly time flies! I cannot believe it. My good friend Maci said that the days are long but the years are short, and it's so true!!! I'm heading to work at the hospital this weekend. I hope you have the BEST weekend! xx, Sam
Thank you so much for stopping by and supporting SOS!
CHECK OUT MY INSTAGRAM SHOP HERE TO SHOP ALL OF MY INSTAGRAM LOOKS!
// STAY CONNECTED //
WHAT TO WEAR FOR HAPPY HOUR
stay glam, do good