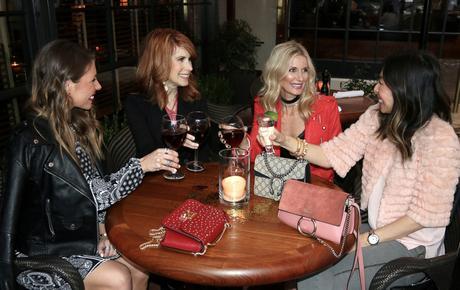 It's that time again... CHIC AT EVERY AGE . This week, we're celebrating GALENTINE'S DAY!
For those of you that have just tuned in, this fab collab is exactly how it sounds... a chic chick in her 20s, 30s, 40s, and 50s shows you how to style a piece in their own way. I'm working with some of my FAVORITE gals in Dallas!!
The 20-something // Natalie of The Fashion Hour
The 30-something // ME!
The 40-something // Heather of
The 50-something // Cathy of The Middle Page
Photography // Shana of Shana Anderson Photography
We are so excited to introduce y'all to Natalie of The Fashion Hour as our newest Chic at Every Age member!! She is so fun and shares affordable fashion and food (aka Happy Hours)! She likes to dress chic and drink cheap! Isn't that so clever?! Don't be fooled by that tagline. She is smart as a whip and is a sales executive by day (also happens to be an ex-soccer player) and blogger by night. You'll have to hop on over to her blog to say hello!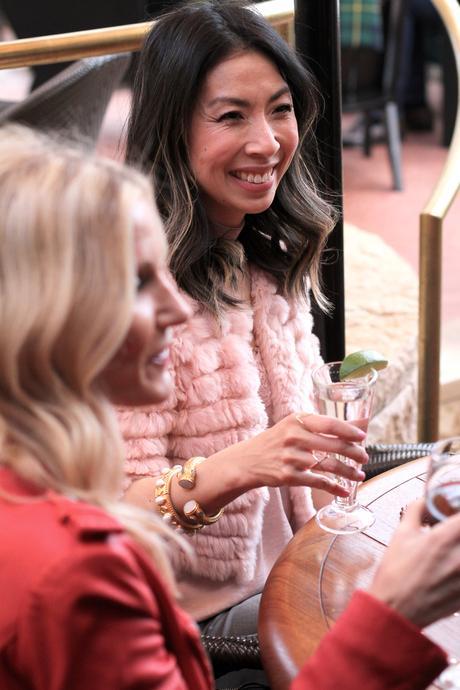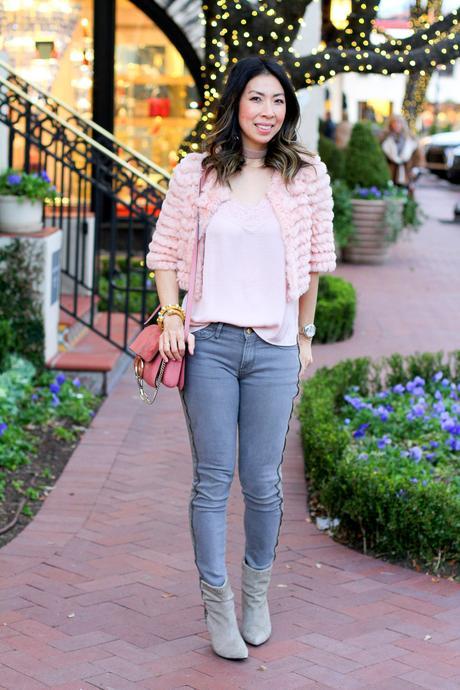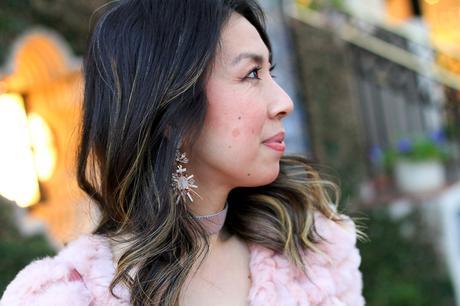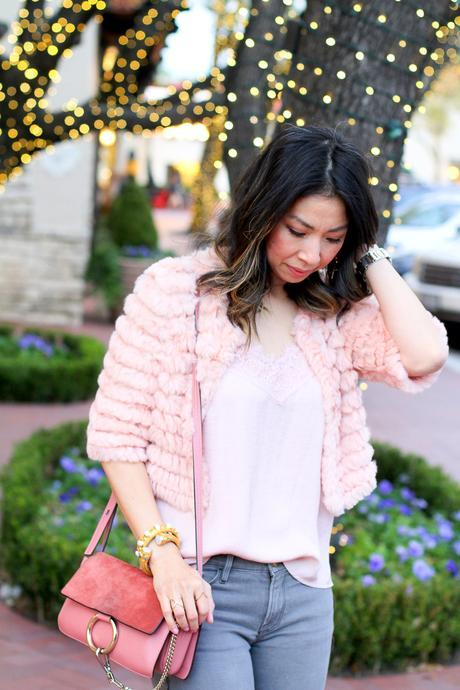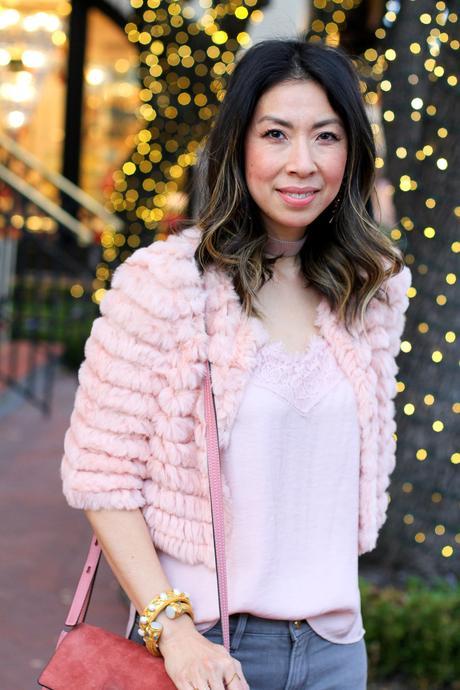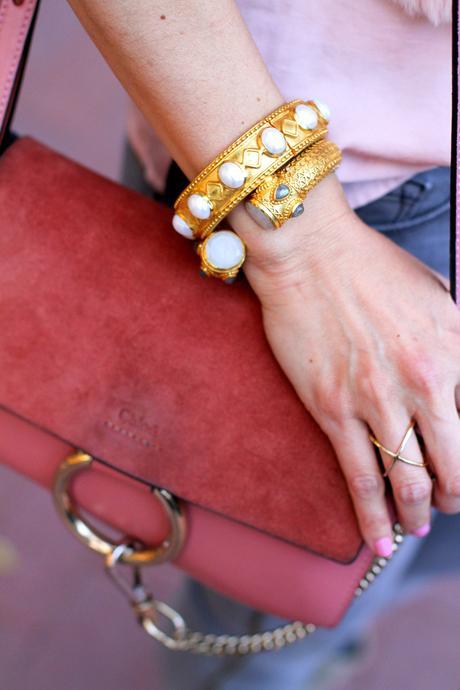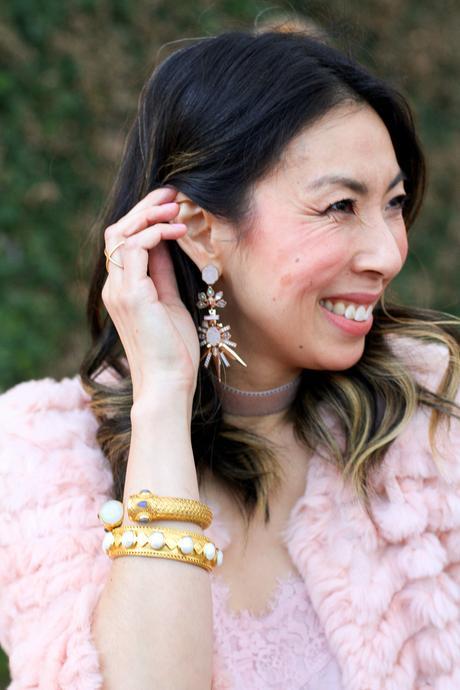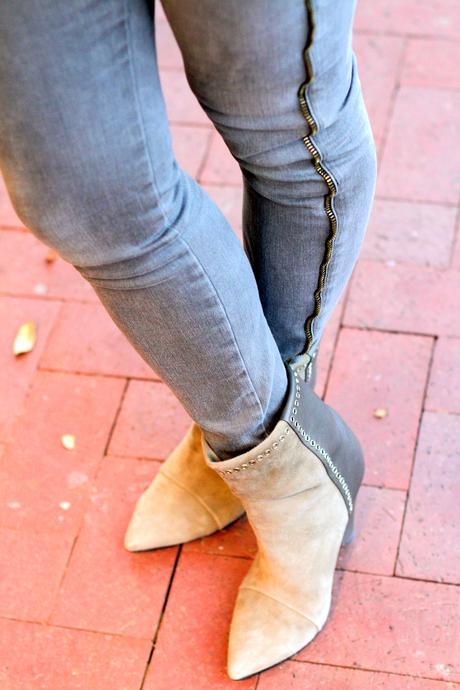 To celebrate our newest member and Galentine's Day, we headed over to Honor Bar in Highland Park Village. As always, we had the most fun hanging out and chatting about the craziness of life lately! By the way, Galentine's Day is defined as the other half of Valentine's Day when you celebrate love for your lady friends. The official date is on February 13th.
What a perfect time to wear pink! It's my favorite color! I chose a pink lace camisole with an old BCBG fur topper hanging out in my closet. The lace camisole is a great staple. The lace is a pretty touch on the camisole and makes it perfect for layering. I also have it in black and wear it under V-neck sweaters so that the lace peeks out. To keep it dressy casual, I wore grey skinny jeans and booties.
Don't the other gals looks lovely as usual?! You'll have to check out their blogs to see details of their outfits.
I'm still in Palm Springs for Alt Summit and packing up to head home. It's been so nice to connect with other mothers, entrepreneurs, and creatives, and I really enjoyed the time with my friend and roomie, Erin from Busbee Style. (We were roomies during the last NYFW I attended.) Even though I miss my family so much, this trip has been a great reset button. I'm still trying to figure out some kind of balance with the blog, mommy life, and work but this conference has given me some new spirit and inspiration.
GET THE LOOK
fur jacket BCBG (old, similar for less or luxe)
lace camisole TARGET (check stores, similar)
earrings KENDRA SCOTT
choker BEEHIVE ( similar)
bracelets JULIE VOS c/o, JULIE VOS
jeans FRAME ( similar)
booties ISABEL MARANT (old, similar in cream and love this grey pair)
bag CHLOE FAYE ( my review here)