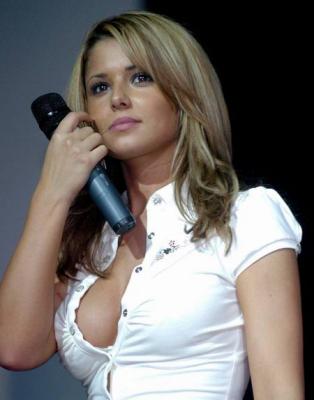 Simon Cowell will be "disappointed" that Cheryl Cole won't feature on The X Factor USA, according to his publicist Max Clifford.
It has been confirmed that Nicole Scherzinger will replace the 'Promise This' star on the judging panel for the Fox show. Scherzinger's appointment was officially announced today, following weekend reports that Cole had been offered a return.
"I'm not surprised," Clifford told Digital Spy of the news. "I'm disappointed because I think from her point of view, it would have been very good to do the show."
Discussing the allegedly damaged relationship between Cole and Cowell, Clifford insisted that the music mogul had supported and backed Cole for the American version of the competition.
"As I've said a million times, the only reason Cheryl was there in America, was because of Simon. Clearly he wanted her for the show," the PR guru said. "He's been very supportive to Cheryl.
"Don't forget that it was Simon that gave her the big break on The X Factor when a lot of people said that she didn't have any experience and that it was a ridiculous gamble – but he took it and it was a huge success for her and the show. So I think that Simon has shown his support for Cheryl for a long time now clearly."
He continued: "With regards to Fox and what went on, all I can say is that I know Simon was hoping that it would work out with Cheryl. So, I know that he will be disappointed but he will obviously have to get on with things."
On what is next for Cole outside of The X Factor, he concluded: "That remains to be seen. Obviously I don't know if Cheryl made that decision – I know that she is very, very keen to break America, so wherever she goes, that will be her number one challenge, I would imagine."
Clifford previously stated that Cowell was up against "other people with strong views" about the Girls Aloud star's appointment to the panel, where she briefly sat for two sets of auditions alongside Paula Abdul and Antonio 'L.A.' Reid.
Scherzinger will make her debut on The X Factor USA on Wednesday, when auditions continue filming in New Jersey.