A couple of months ago I was lucky enough to win these gorgeous cherry tart earrings from Charm-eleon over on twitter.
Charm-eleon is an online boutique specialising in unique

kitsch jewellery

designed to appear as miniature versions of delicious food. The collection features handmade

food rings

, necklaces, earrings and personalised bracelets.
I love how everything is so unique. You never see things like this in the shops. Everyone whos seen my cherry tart earrings have smiled and said how different they are!
What do you think? :)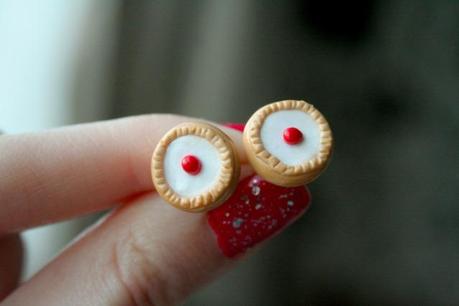 <3" title="Cherry Tart Earrings!" /><3" border="0" /><3">


If you would like to check out the website just click the image above :)