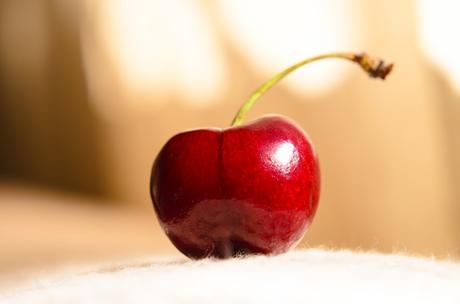 Today marks the start of the British cherry season, as growers predict up to 5,500 tonnes of the delicious summer fruit will be produced, an 22 per cent increase from the previous year, and a staggering 1,733 per cent increase from the 300 tonnes produced in 2000.
The ruby rich cherry has made a spectacular come back, and is one of the nation's most popular stone fruit, with demand consistently on the rise. Total cherries sold in the UK were valued at £126 million by the end of 2015 after a steady growth of 15 per cent year on year. Up to 49 percent of cherries were purchased during the summer months of July and August, when British cherries are in peak season.
Demand for cherries has significantly increased as the public becomes aware of their powerful health benefits. Studies have shown that cherries' dark skin is the source of potent antioxidants called anthocyanins, which are packed with anti-inflammatory properties, and the sweet fleshy centre is full of multi-vitamins, essential for collagen formation in the blood vessels, muscles and bones.
To meet popular demand for cherries by UK shoppers, British growers have introduced new, sweeter varieties onto the market, new acres have being planted in Hereford, Shropshire and Scotland, in addition to consistent innovation in how cherries are grown and stored.
Over the last ten years, the industry has invested in smaller Gisela dwarf rootstock, which are high-yielding trees that can be easily picked and covered with high-spec polytunnels for protection in the growing season. In previous years, the British weather could ruin a whole orchard of fruit, yet with this new technology, growers are able to safeguard their crop and ensure consumers only receive exceptional, high-quality fruit.
This winter has seen high volumes of rainfall which has carried through to June. Last month was the wettest June weather since records began, and has delayed the cherry blossom by two weeks. As the fruit has been able to develop slower, it has produced more natural sugars, making this year's crop of British cherries all the sweeter. Coupled with the warmer weather towards the end of May, after mercury reached 27.7C on the 9th May in the hottest day of the year, this year's vintage crop is expected to yield larger, juicier cherries for the consumer to enjoy.3
A spokesperson from the British Cherries industry body said: "British cherries have seen a revival in fortunes and is fast establishing itself as one of the nation's favourite summer treat. People have caught on to their sweet flavour and strong health benefits, making them an ideal, indulgent treat to bake with or to snack on fresh from the punnet."