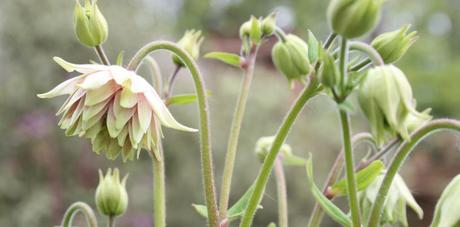 It's that time of year again and this year it literally is Chelsea Fever with temperatures soaring!  I'm not quite sure how I feel about missing Chelsea.  There is that slight pang that I am missing out but on the other hand huge relief not to be amongst thousands of people clamouring for a glimpse of the show gardens down main avenue.
I have been lucky enough to have helped in the design and build of two Chelsea gardens and the only other experience in my life I can liken it to is taking part in school productions (a long time ago!).  You work hard planning how you will execute your performance, then there is the practicing… rehearsal after rehearsal, the great camaraderie with your fellow performers and after all this the curtains open and what will be will be.  Yes, that is much the same as creating a show garden!
The designing would start a year in advance and so the journey would begin. Planning, plant selections, sponsorship, choosing hard landscaping materials, sourcing weird and wonderful things, filling out endless forms…. the list goes on.  All this planning would then culminate in me upping sticks and living in London for the month of May.  I would be on-site everyday, suffering the Chelsea cough (pollen from the plane trees on main avenue irritate your throat and give you a tickly cough) and witnessing the most amazing transformation not just of our plot but of the entire site.  The grounds of the Royal Hospital are lost under marquee's, show gardens and stalls.
Once every plant is planted and every slab laid the garden is painstakingly checked to ensure everything is just perfect, fading blooms removed, damaged leaves discarded  believe me there is not a leaf out of place for when the 'curtains open' and the judges visit!
Reading back over this post I can see why designers come back year after year to create show gardens at Chelsea, that kind of buzz is addictive.  However I will be content with the coverage on TV this week and enjoy the wonderful weather we are having in my own garden.  It may be a far cry from a show garden but it's beautiful to me and I'm the only judge involved in this one!
Whether you are lucky enough to be visiting or just watching on the TV enjoy this world class horticultural show it really is the best of the best.