Le Roi Fou in Edinburgh to open in Edinburgh
Chef Jérôme Henry will open his first restaurant, Le Roi Fou in Edinburgh's New Town this month. Swiss-French Jérôme has, over the last 20 years, cooked in some of the best kitchens including seven years as head chef at Anton Mosimann's Private Dining Club, as well as the now fabled Les Trois Garçons.
Le Roi Fou is a collaboration between Jérôme and creative director Isolde Nash. It will be a cosy and relaxed fine dining restaurant with around 35 covers, serving modern European dishes influenced by Jérôme's French roots. There will be various menus served including daily prix fixe, à la carte, tasting, vegetarian and weekend brunch menus. As well as the restaurant, there will also be a Bar and a Salon dining room.

"At the centre of most dishes will be the best fresh Scottish produce prepared simply and elegantly, always ensuring that natural flavours are the star of the show. Consistency of quality is vital, and while we will be serving some of the great classics and wonderful fresh fish dishes, I also love to explore my memories of cooking and eating abroad." - Jérôme
"Le Roi Fou is a neighbourhood restaurant, which we hope will also have a sense of 'home' for people living and working nearby and in the arts. I always loved the European tradition of bars and restaurants where artists and writers hang out. Le Roi Fou is also about continuing the legacy and tradition of the 'Salon': Edinburgh has a genuine love for the written and spoken word, so we're looking forward to seeing how the restaurant develops." - Isolde
Le Roi Fou has a Bar and a Salon dining room created by Isolde in collaboration with contemporary British artists and designers. Influences include 20s Austrian architect Adolf Loos, Dada and the Absurd. She has designed the bar and lighting with award-winning Scottish furniture designer, David Watson. It has an Austrian modernist feel to it, in glowing golds and oak, with bespoke hand-crafted tiles by Karak. Meanwhile, the Salon is in the tradition of the 'Belle Époque', decorated in red velvet and dark grey greens, white tablecloths, fine china and crystal, and this spring will be hung with paintings by Darren Coffield and Geraldine Swayne.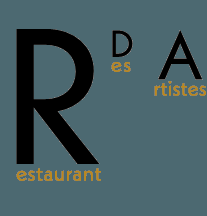 Address
Le Roi Fou, 1 Forth Street, Edinburgh, EH1 3JX
Phone
0131 557 9346
Website
www.leroifou.com
Come say hello