"It's amazing how pervasive food is. Every second commercial is for food. Every second TV episode takes place around a meal. In the city, you can't go ten feet without seeing or smelling a restaurant. There are 20 foot high hamburgers up on billboards. I am acutely aware of food, and its omnipresence is astounding."
Adam Scott, The Monkey Chow Diaries, June 2006
I am a fan of cooking shows. From my favorites Giada de Laurentiis, Rachel Ray, Nigella Lawson and more, imagine me being glued to their cooking shows and be envied because I can't taste their creations after. How sober.
If only there could be this "Taste of Sight", everyone could grab on those creations on their TV screens and forever be full and fight world hunger and.. and....and.....
I've never been to any live cooking shows and I really wanted to visit one for some particular reasons:

One,

to watch how they cook. Being a no-cook girl (read: can't cook), I envy how they toss and turn their ingredients and end up with the most delicious food in the world. Lol.

Second,

to taste the creation after. Who wouldn't want to?? Everyone in the audience wants to eat THAT food!

Third,

to meet the Chef. Of course, to thank the wonderful and amazing cook for preparing the most delicious food in the world. 
Luckily, I was invited for a special event! A food-fest event!
The Chef Hasset Go Bloggers Night: The Il Mercanti Experience

was held last May 5, 2012 at Metrowalk, Pasig City. It marked the launching of Chef Hasset Go's website, www.chefhassetgo.com, in an event attended by bloggers, social media influencers, media, sponsors as well as family and friends of the young and multi-awarded chef and Sweets Master.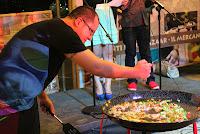 Like what I said, this event is a food-fest! 
First live cooking demo was from Chef Nando of Los Hermanos. He prepared his special Paella in front of live audience and the best part was to taste it afterwards! Yum!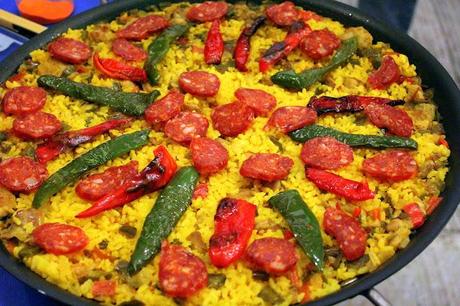 Food concessionaires from Il Mercanti served us their yummy foods also at the event! How lucky we are to be there! I'll surely go back and eat everything!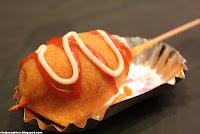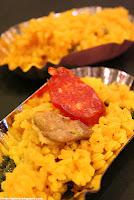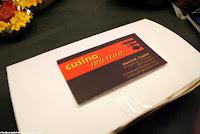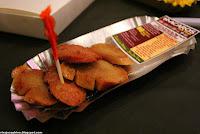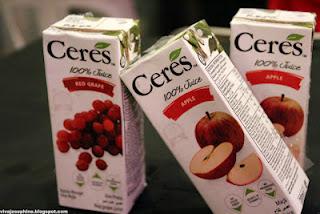 The highlight of the event:

Chef Hasset Go live cooking demo!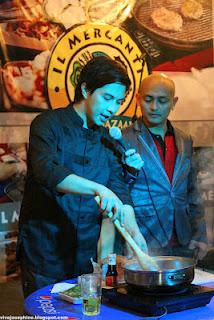 At 25 years, Chef Hasset Go has proven that you're never too young to be successful. Let me write those things for you: A product of Heny Sison Culinary School and owner of my fave cakes, MedChef. Also part-owner of Desserts Strip of Chef Maribel in Cagayan de Oro. Chef instructor at Culinary Institute of Cagayan de Oro. One of the chefs behind Chefs and Foodservice Community of the Philippines and an awardee for Global Excellence and People Choice Award for Outstanding Young Chef by Asia Pacific Awards.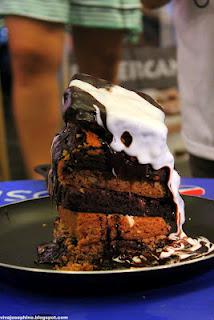 Like wow, just wow.
He cooked a pasta dish using products courtesy of King Sue and also his bestselling Pastry Tower using ingredients courtesy of Puratos.
I was literally drooling when I saw him pouring the chocolate ganache over the pastry tower. I wanted to take a piece from that and munch on the goodness. And then, the host announced that bloggers will get a chance to eat this when we join the fastest eating contest! First group to finish the tower, wins! Although our group didn't won, I was able to taste the pastry tower and believe me when I say it was sinfully delicious. I WANT MORE!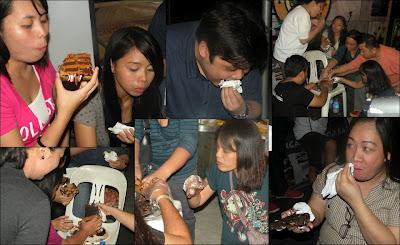 taken from Chef Hasset Go's account. My face is a proof of how yummy it is! And others too! Haha
The live cooking demos were followed by a Cake Fashion Show showcasing the cakes that are to be featured in Chef Hasset Go's soon to be launched recipe book entitled
"Desserts to Go".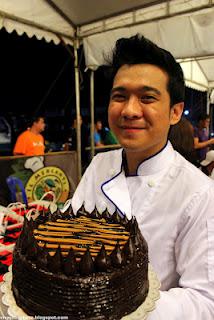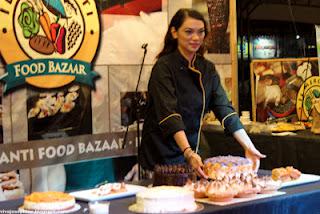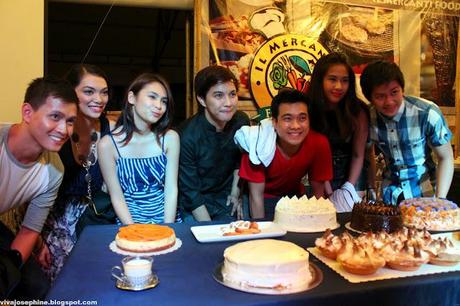 Fun night with great food and cool people! A memorable night to savor and of course, foods worth going back to. Hoping to see more of Chef Hasset Go's creations in the future!
Million thanks to

Mark Joseph Delgado

of Mediactiv8 Communications for inviting us to this awesome event! More events from you soon!
*******
Chef Hasset Go Bloggers Night: The Il Mercanti Experience
 is a project of 
Mediactiv8 Communications
 as part of the completion of Module 3 requirement at the 
Ateneo-DigitalFilipino Certified Blog and Social Media Entrepreneur Program
. This event was fully supported by 
Chef Hasset Go
 of 
MedChef
, 
DigitalFilipino.com
, 
Il Mercanti Food Bazaar and concessionaires
, 
Federated Distributors
, 
King Sue
, 
The Maya Kitchen
, 
Puratos
, 
Culinary Institute of Cagayan de Oro
, 
Chef's Garb
, 
The Blounge
, Mr. Jayson Carlos of
 GUC
, Mr. Jayson and Jamie Sy, Mr. Bert Sy, Mr. Eduardo Nabong of 
Nabong Property Specialist
 and Mr. Gary Alan of Gary Alan Media.