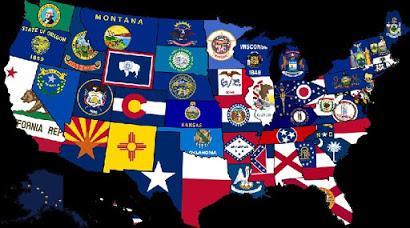 Image by WonderWhy7439.

As a gerontologist (and a mortal), I am taking a keen interest in the COVID-19 (C19) pandemic. 
These are some of the tools I use frequently. 
In an effort to mitigate the risk of contracting the novel coronavirus (SARS-CoV-19), I consult various dashboards that evaluate the risk factors for countries, states, or counties based on one or more of the following criteria: 
Cases of C19 by number or per 100K or per capita
Testing rate by goal, per 100K or per capita
Hospitalizations by number or percentage of capacity
ICU beds and/or ventilators by number or percentage of capacity
Death by number or by percentage excess from prior years. 
This is the web page I check first. 
Harvard Global Health Institute
maintains a map of the US that is easy to scan for severity of risk by county: green, yellow, orange and red.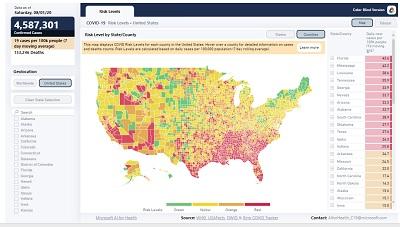 HGHI's Risk Level
dashboard
also provides the number of new cases per day (on a 7 day moving average) for the state. If you click on the state, you can find the county information, too. This is important, because counties within a state can vary. 
For example, Florida as of August 1, 2020 reports these rates for new C19 cases:
The state of Florida reports 43.6 new cases per day per 100,000
Glades County, FL reports 8.3 cases per 100,000
Jefferson County, FL reports 168.5 cases per 100,000
COVID Exit Strategy
is staffed by a team of public health officials, many of whom had positions with the US federal government. The dashboard uses a color code for the severity of the pandemic by state, but not by county. Their color code uses red, yellow and green. If a state has a mask order, an emoji with a mask appears under the state's name.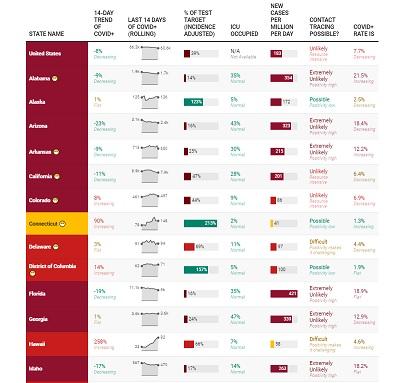 This dashboard does provide data on testing, cases, ICU data, and 14 day trend lines.  
COVID-19 Risk Assessment Planning Tool
is hosted by Georgia Tech University. It uses data about testing and cases in order to estimate the probability of hosting an event with people present who are positive for the virus.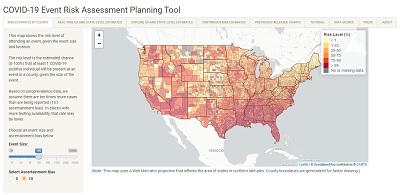 The queries are by county. I use the zoom feature to more easily find my desired county. The scale default is for a crowd of 100; however, users can set the scale for the crowd size from 10 to 10,000. The number generated is the percentage of probability that at least 1 person would be positive. This is based on seroprevalence data that assumes only 1:10 people are tested positive. Of course, this is all spitballing, but it's an educated guess. 
For example, I just queried a few counties on this
dashboard
today for the risk that at least one person in a
crowd of 25
(classroom size) would be positive for COVID-19:  
Willacy County, TX = 94%
San Bernadino County,  CA = 69%
Sedgwick County, KS = 50% 
Payne County, OK = 35%
Delaware County, IN = 16%
Hyde County, NC = 10%
Essex County, VT = < 1% 
I have discovered that
Johns Hopkins' Global Case Map
 is listed on a list more comprehensive list than mine. 
Links to COVID-19 Data Resources.
Curated by Copyright Clearance Center, this site lists nearly 50 dashboards that are data rich. I follow several epidemiologists on Twitter, and I recognize the data from several of these links from images that they share and narrate.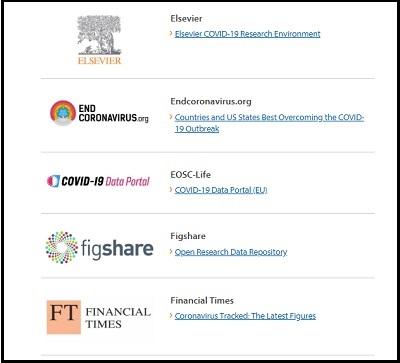 Note that many states have their own dashboards, some of which are accessible through the
Wikipedia page on the United States' COVID-19 statistics
. Or go to your governor's webpage or your state's Department of Health webpage to find C19 data for your own state. 
For ease of my own reference, I'm adding links to dashboards for Indiana. 
State of Indiana COVID-19 Dashboard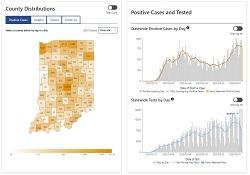 Regenstreif COVID-19 Dashboard
(Cooperative effort among three Indiana universities)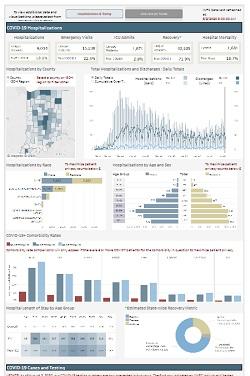 I just want to note the tone of this post leans towards the "Just the facts ma'am" manner of Jack Webb from
Dragnet
. I am very aware that behind each data point, there are human beings suffering from COVID-19--patients, their family members, the healthcare professionals in addition to neighbors, co-workers and beyond. 
As a way to retain my humanity in the face of this pandemic,
I am reminded of John Donne's acknowledgement that no person is an island, entire to herself. (See
this excerpt
from his Meditations XVII).  
Also, many Buddhist teachers emphasize the
concept of Interbeing
, or the idea that people and all of nature are interconnected, so the well being of any individual is vital to the well being of the collective. 
I also follow a handful of Twitter accounts (i.e., @covid19rip1 and @FacesOfCOVID) that are dedicated to memorializing those who have died by sharing their photo, name, age, and their family members bereft by their deaths. 
Related:
Podcasts about COVID-19
Books about Epidemics and Pandemics