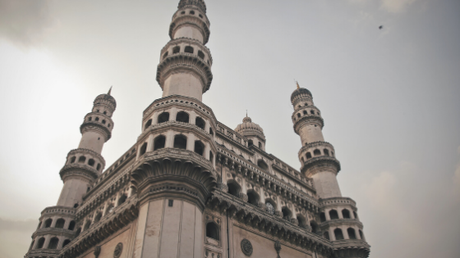 Hyderabad is the capital of the Telangana Indian state and home to too many historical architecture, fine dining and markets. It is the royal city with its vast history and culture. Most things to walk and do in Hyderabad such as visiting Golconda, walking around Charminar, having fun at Ramoji City and much more. The town has most amazing sights to visit and its beautiful structures welcome you to its rich history. So it is worth visiting once because you can't resist its charming vibe where everyone is welcomed by the city. Book Cheap Flights To Hyderabad and fly now.
Why is it worth visiting?
In Hyderabad, there are endless activities that encapsulate something for all. If you schedule a relaxing weekend, or just a family or friends outing, Hyderabad would serve you well. Hyderabad is the ideal place to relax and a place for a religious vocation. With wide range of activities, you can take part in go karting, bungee jumping, climbing, trekking, paragliding, bouldering, white water rafting and many other activities that will certainly make your hearts beat louder as the rush flies through your veins. Not to worry, once you become tired of the adventure the place provides, you may also sit by the peaceful lakes. Here are some of the rundowns what you can do in Hyderabad:
Chowmahalla Palace: -
Forts and palaces have been a symbol of high reputation and fame of the Maharaja's and Nizam's. The Chowmahalla Palace was the official residence of the Nizams and its influence explains the architectural taste of the rulers. Built over more than 40 acres and details carvings, intricate design with gracefully crafted interiors layout is believed to be inspired by Tehran Shah Iran Palace. The courtyard divided into northern and southern has several gardens with fountains that define the lavishness and royalty of the past ruler.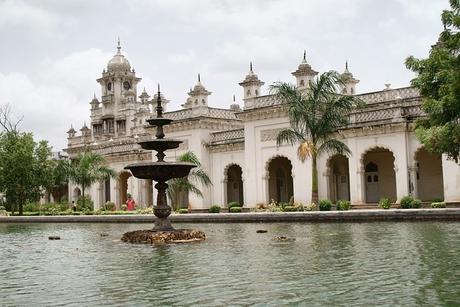 How to book Cheap Last Minute Flights To Hyderabad?
Hussain Sagar Lake: -
If you are looking for quite calm evening you must go to Hussain Sagar Lake built by Hazrat Hussain Shah Wali in 1562. Once it was the primary water source to the city now it is the tourist spot and it is a major sailing destination in the country. The beauty of the lake is magnificent and view is amazing and should not be missed by any traveler. In between the lake there is a statue of Gautam Buddha of 32ft high and it enhances the charm and beauty of the lake.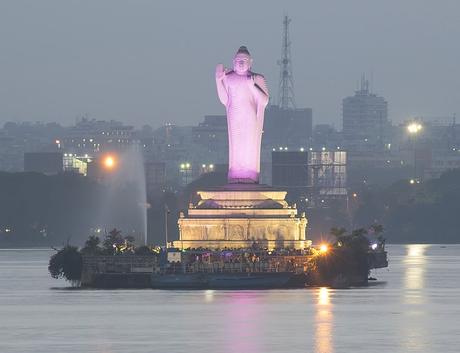 KBR National Park: -
Kasu Bramhanda Reddy National Park was built in 1994 is a major tourist spot in the city of Nizams. The view of the park is wonderful and scenic filled with flora and fauna like any other national park. KBR National Park has famous Chitan palace and other historic architecture in its perimeter. Home to some of the rare and endangered animals this park falls in the top of Jubilee Hills and attract wildlife lovers. Catch the glance of beautiful sunrays fills the ambience with golden rays and it looks magical. In evening you will find peace and serene I this gorgeous park. Yo can also Book
Cheap Flights From Detroit To Hyderabad
.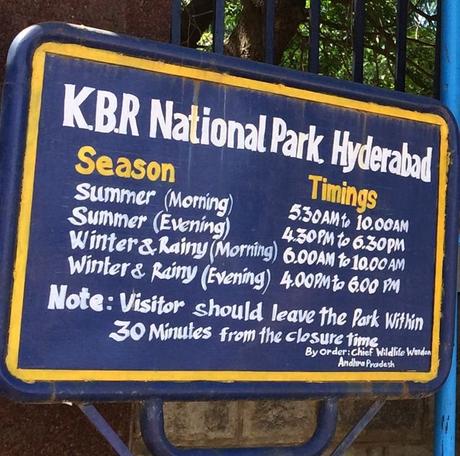 Go Karting in Runway 9: -
In Hyderabad there is fun and exciting places are there. If you wish for some exciting activity then you should do go karting. The place is spread across 5 acres; Runway 9 is adrenaline push that will keep you entertained with fun and excitement throughout the day.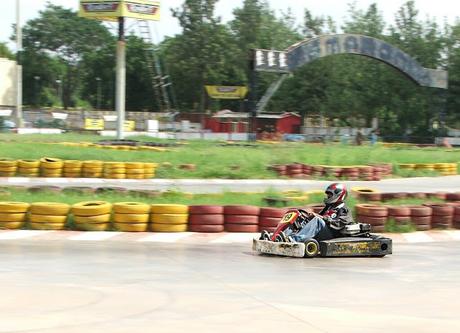 Hyderabad is a place with numerous activities if you get bored with its architecture or history. The city keeps you excited in many ways and it is not stagnant to any particular in terms of fun. You can do outing, relish good food, tour its rich cultural heritage or enjoy its spontaneous nightlife it is one place where you'll get lot of things to do. What's stopping you? Book
Cheap Flights To Hyderabad From USA
.  
Caroline Mickelson ! recently started sharing her views on Travel to Indian Cities to help International Travelers. For easy booking and travel click here.
Also Read:-
5 Luxury Train Tours of India to Take Right Now