So the next stop on my Spring Cleaning journey is my bedroom dresser drawers. They were a mess. And it always takes me forever to find stuff anyway, so I hunted around for things to use as drawer dividers or some type of separation tools.
As I've mentioned before, the best thing to do is to start by shopping your home first. So I poked around my basement and the back of one of my closets, (I've got to put that one on the list!) until I found these spring loaded drawer divider things that I forgot that I had!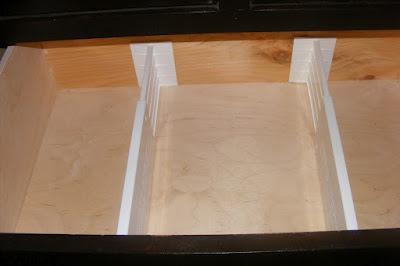 Then, my husband had some of these IKEA SKUBB fabric storage boxes left over and I snagged some of those too!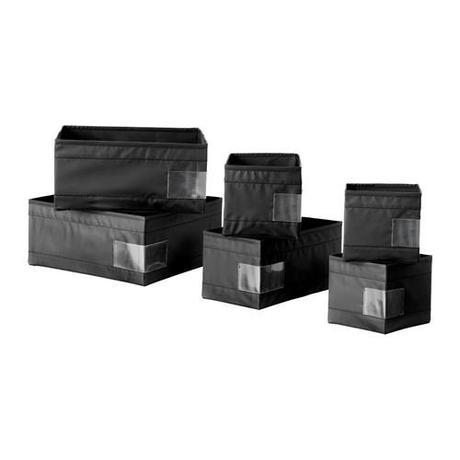 So here's what the lingerie drawers looked like before: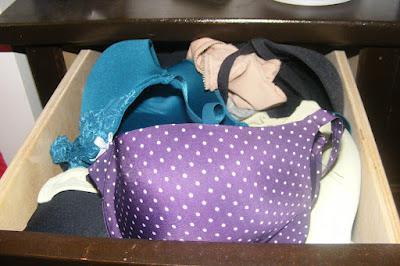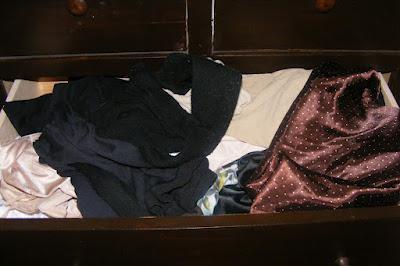 And here's what they look like now: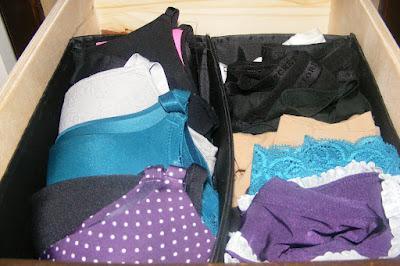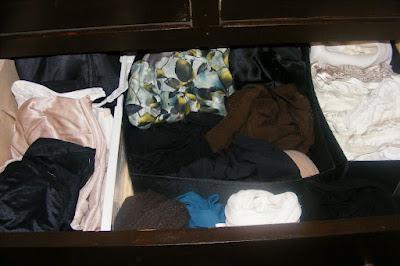 Like you stepped into Victoria's Secret right?
Yeah. Ok but you know what I'm going for.

Cost? $0
Being able to find a matching set of underwear in less than 15 minutes? priceless.
I love that.
Here's where you can find the same/similar items:
IKEA Skubb Fabric Box Set