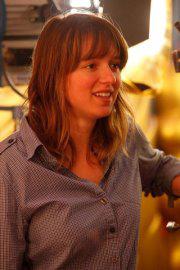 Did you ever want to know what it's like to work on True Blood, or better yet, what it is like to work with Alan Ball? Well here's your chance Trubies.
Chat LIVE with Gianna Sobol, True Blood expert & Associate Producer to Executive Producer Alan Ball on August 9th at 12:30 p.m. Learn about the inspiration behind the Forsaken fragrance & engage within the world of True Blood through Gianna's eyes…. right on Facebook.
RSVP to chat LIVE! & learn more here: http://ngx.me/hsnv4t8g
Also learn all about the HSN who is in partnership with HBO, and will premiere Forsaken, a beauty and home collection inspired by the romance, suspense, mystery & seduction brought to light by the hit series True Blood.