Charlie Flowers is known for his bestselling thriller series Riz
Charlie Flowers was born in Eastern Europe in the latter half of the sixties
Charlie Flowers is known for his bestselling thriller series Riz. He was born in Eastern Europe in the latter half of the sixties and his family moved to Britain in 1975. He got trained as a journalist in London and started his career shakily working as reporter, truck driver, record label boss, and roadie. He is a member of the International Thriller Writers Inc. and Crime Writer's Association. His most important advice for aspiring writers is - "Just write, as there is no shortcut." The best thing about being an author is attaining an ability connecting with people you have never seen or met but who like the things you like to read, and therefore, you get inspired to write further thereby creating a whole world that your readers will get into.
Welcome, Charlie Flowers.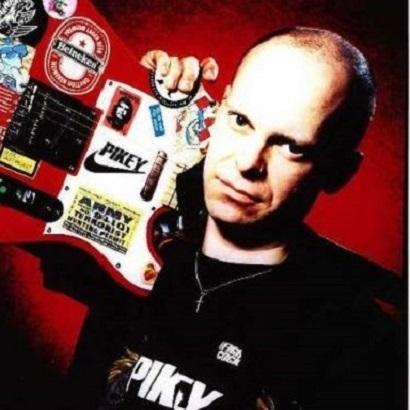 Your real name and pen name?
Charlie Flowers on both counts.


Please share some of the best memories of your childhood




Camping in the summer, making Molotov cocktails and trying to hotwire diggers.




About your education?




A state school in the Eighties. Such fun. Not.




What career did you plan during your education days?




Army or working at Ford. I ended up working at Ford.




What languages you can speak and write?




English, French, bit of Hungarian, and Jamaican Patois.




What is your biggest source of inspiration in life?




Islam.




What hurts you most in this world?




Other people.




What is the biggest challenge you have faced? How did you overcome it?




Being hunted and arrested on terrorism offenses in 2010.




If you had to live a day of your life as one of the living or dead personality, who would it be and why?




I think it would have to be a day in the life of Churchill at any time in World War Two.




What is your favorite genre and why?




Spy fiction!




When did you start writing? What is the purpose of your writing?




I've always written, either short stories, or lyrics for the bands I was in, and now, novels. The purpose of my writing is to tell the stories in my head.




Which of your work has been published so far? Would you like to share a synopsis of your work?




Charlie Flowers was born in Eastern Europe sometime in the late Sixties and arrived with his family in Britain in 1975. After training as a journalist in London, he had a varied career as reporter, roadie, truck driver and record label boss. In the late Nineties, he formed two cult bands, and is currently an adviser on terrorism and extremism to certain departments and think tanks.




He is the author of the Rizwan Sabir thriller series, recounting the adventures of MOD investigator Riz Sabir and his other half Holly "Bang-Bang" Kirpachi, and their run-ins with Islamist terrorists, far-right extremists, gangsters, serial killers, and much more besides.




The first five novels in the Riz series are Hard Kill, Danger Close, Kill Order, Battle Come Down, and Murder Most Rural. Charlie is published by Endeavour Press.




What are your forthcoming writings?




The sixth Riz novel, "Banger", which is about Riz's wife's childhood.




How much real life goes into a fiction writing?




You decide after reading them ;)




Favorite time of the day?




Midnight.




Your zodiac/ sun sign?




Capricorn.




What is the last book you finished reading? What is the current book you are reading?




The last book was "Wheels" by Arthur Hailey; the current book is "Seven Pillars of Wisdom" by T.E. Lawrence.




Your favorite book and why?




The Quran.




What is the force that drives you?




Revenge.




What comes to your mind when you think of India?




My auntie-jis!




The title of your autobiography would be…




Shit Magnet.




Links & other relevant details:


Publisher
Twitter handle: @rizthrillers
Facebook page
Goodreads author page
Amazon