Today's wedding inspiration is like stepping into a 1920's love story but with a contemporary twist. Luxe and romantic with a rich colour scheme and an abundance of vintage opulence, I can't help but get swept away in these gorgeous images, and have no doubt you will love them as much as I do! Pulled together by a very talented team of Auckland based creatives, I will leave you with shoot coordinator Brooke from Hare & Hunter to tell you all about the talent involved and the inspiration behind the story. Enjoy! xox
"When i think of the 1920's I think of real beauty, glamour and of a timeless era. All eras following would seek to recreate, or re-imagine the clothing styles pioneered by the 1920's designers and the adventurous women who wore them!
I wanted to show homage to this time in history by creating 'Charleston Charm'. Amy, of Amy Kate Photography really captured the detail and beautiful work of all the vendors...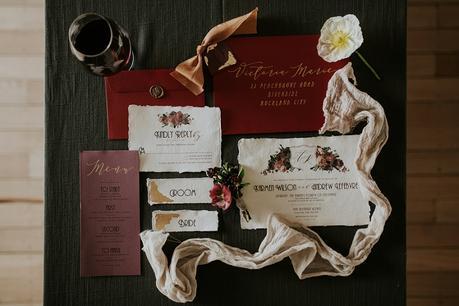 We wanted to work with moody tones of burgundy, charcoal and pops of gold. Jess of Two Foxes Styling really knocked it out of the park with her beautiful styling and floral arrangements and her table setting wasn't complete without the stationery from Just My Type.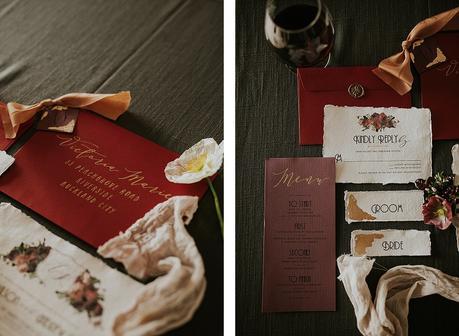 The jewels we got to work with on the day were spectacular and so Art Deco! The bride's ring from was such a masterpiece and the groom's ring from Alexander Pepin fitted perfectly into our burgundy colour scheme.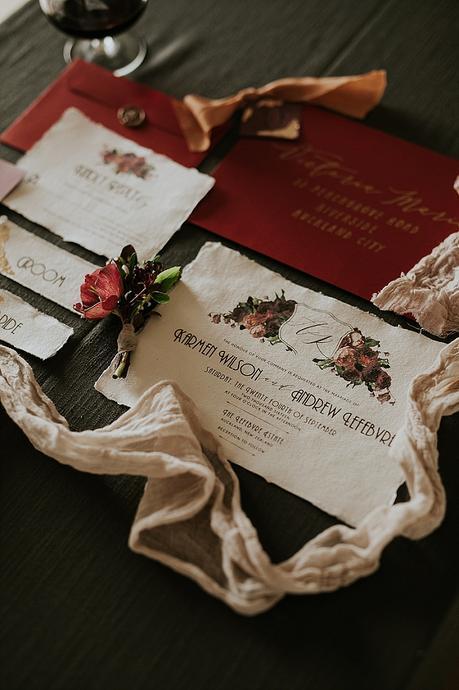 The whole look wasn't complete without the beautiful gowns from Rue De Seine and the gorgeous hair accessories from Bride La Boheme. Lee 'the groom' looked so suave in his Rembrandt attire, I'm sure Gatsby himself would have commented 'nice suit old sport'.
Of course, this shoot wouldn't have happened without the use of the most beautiful new space in Okahu Bay, Orakei on the shores of Aucklands sparkling Waitemata, TRUE Food & Yoga."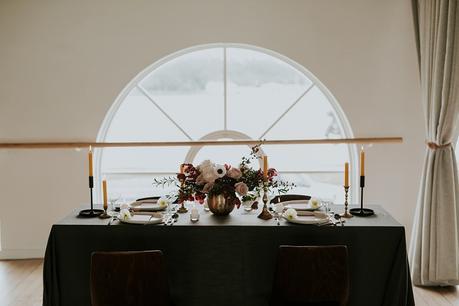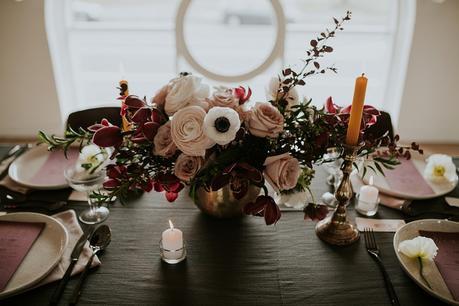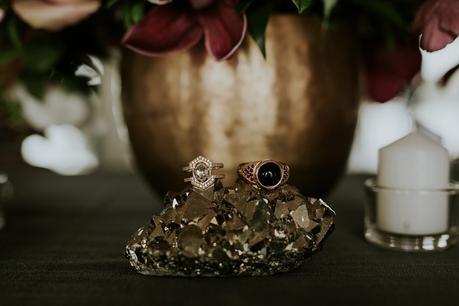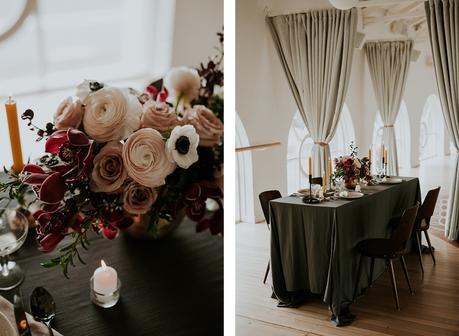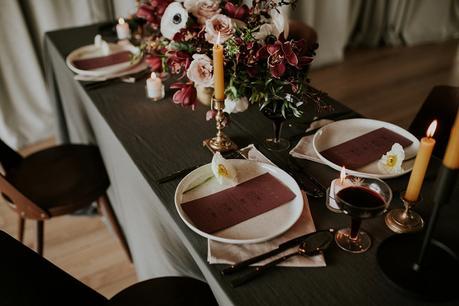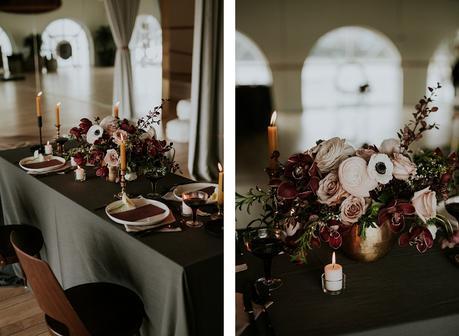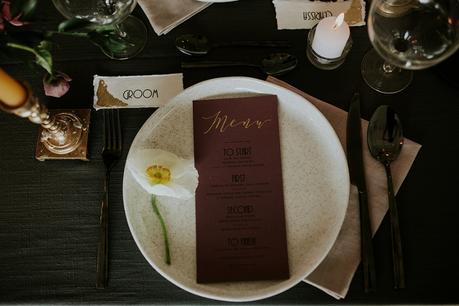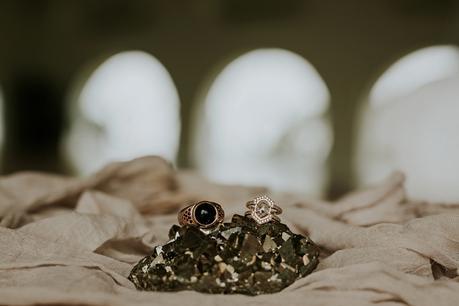 Jess 'the bride' already had the perfect length hair to help Hare & Hunter form that sassy finger waved hairstyle that went perfect with that sultry makeup from Makeup by Meags.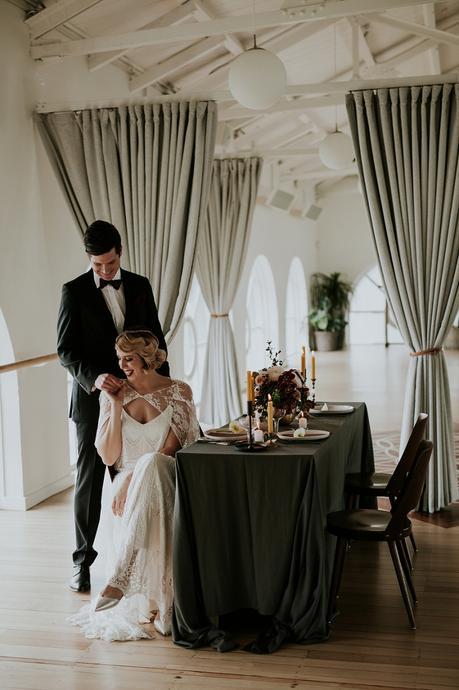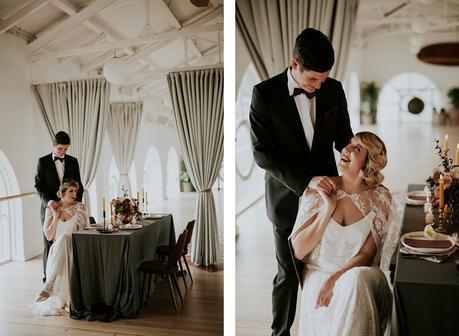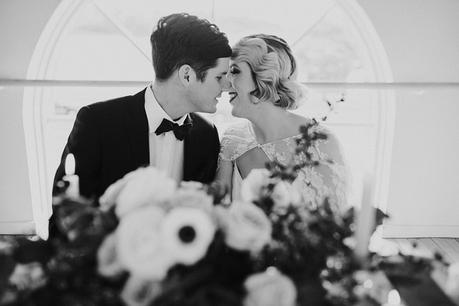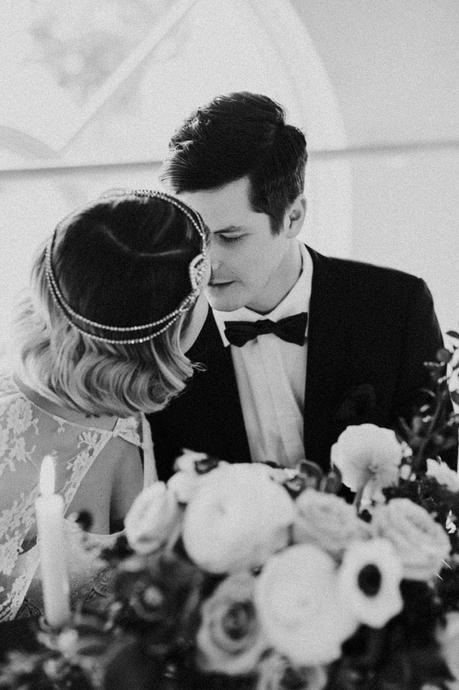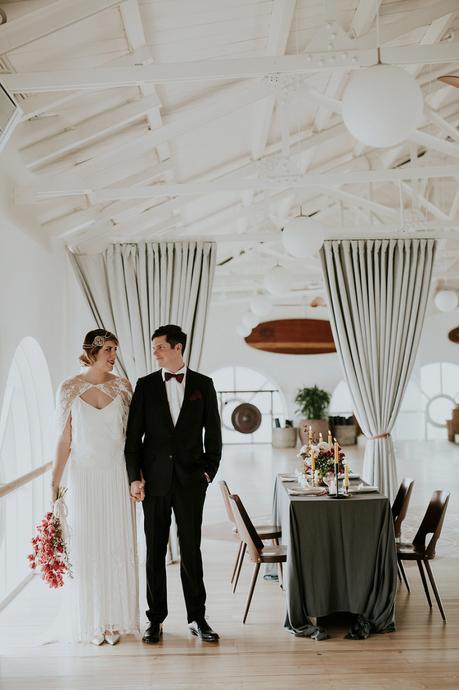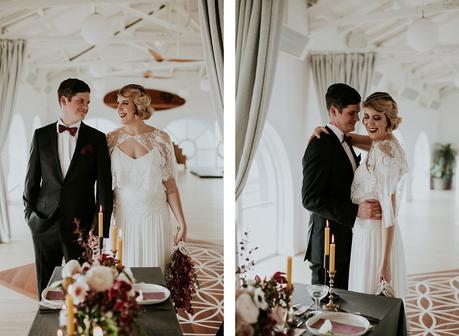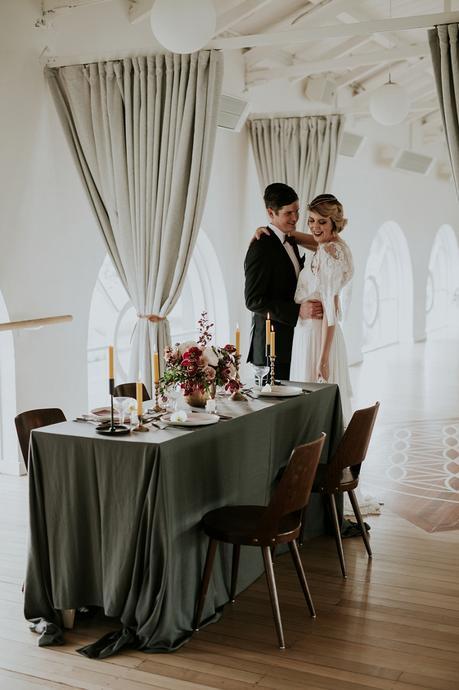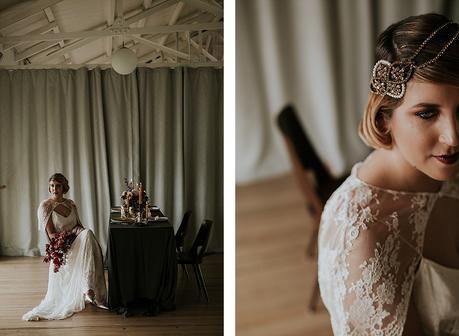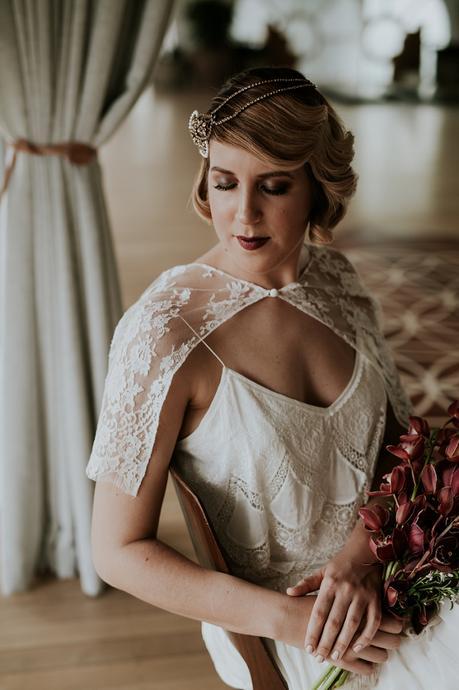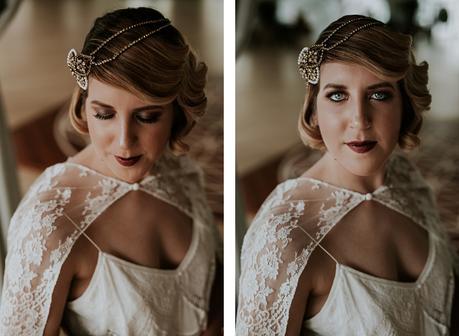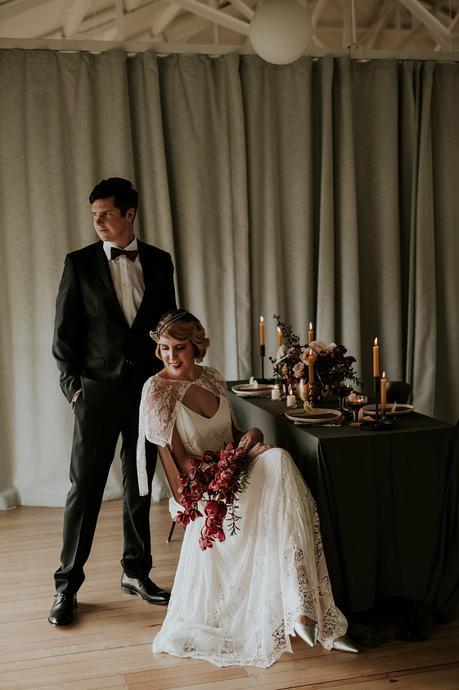 The cake from Cake & Co was the most delicious cake we had even eaten! It was extremely hard to chop up such a piece of art and eat it, but not hard enough because devoured it!!"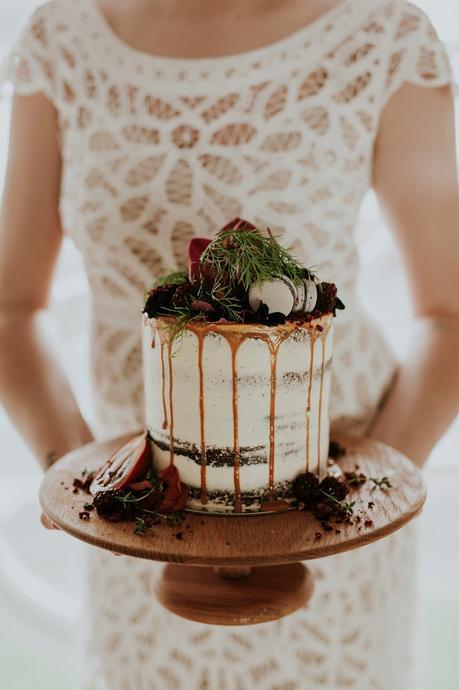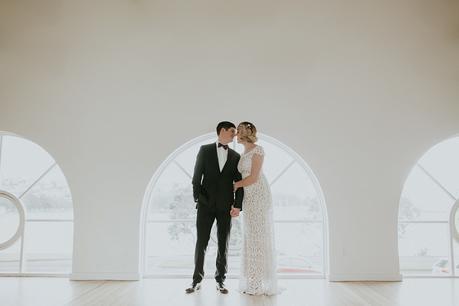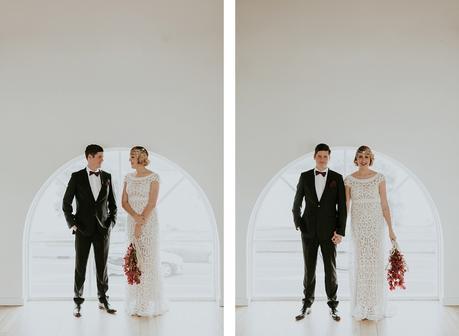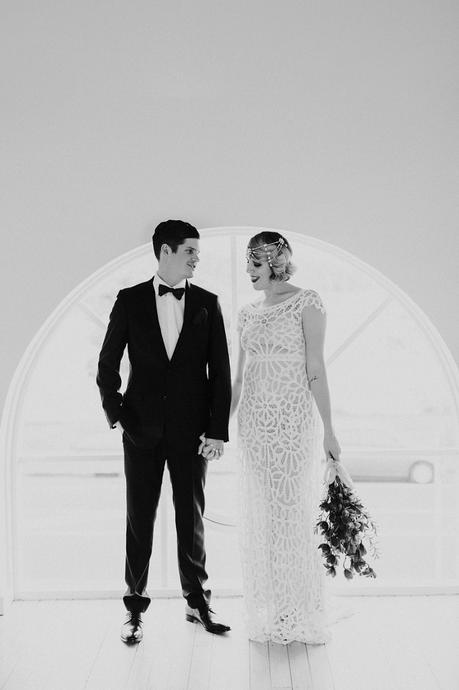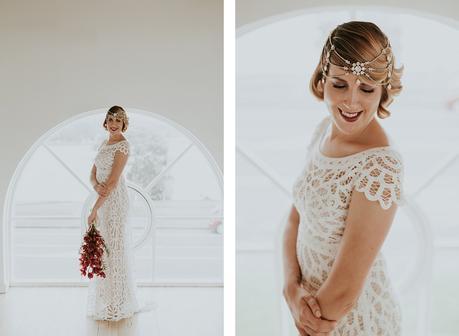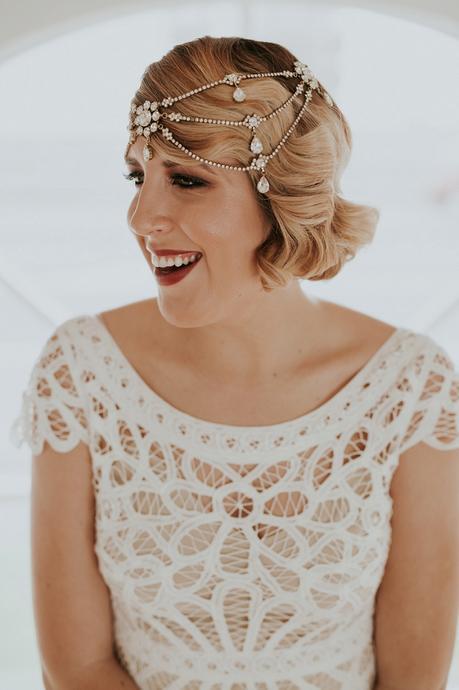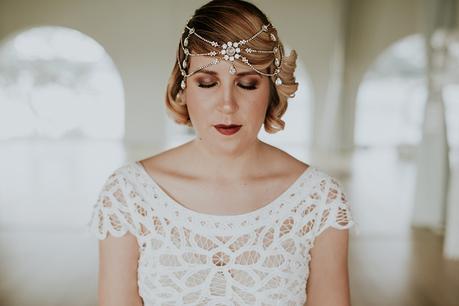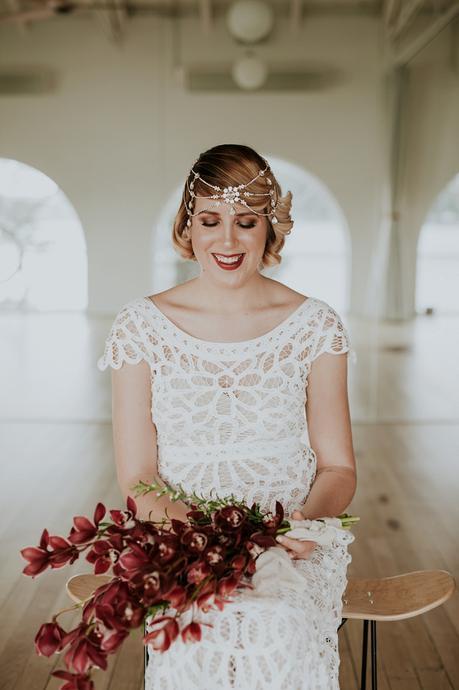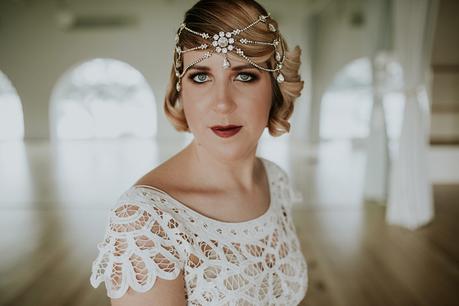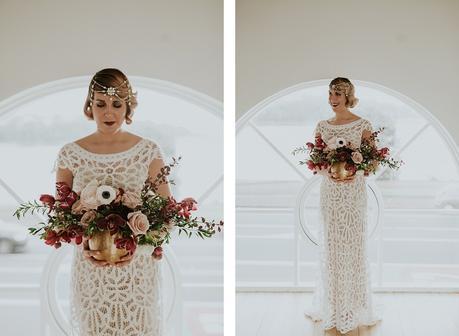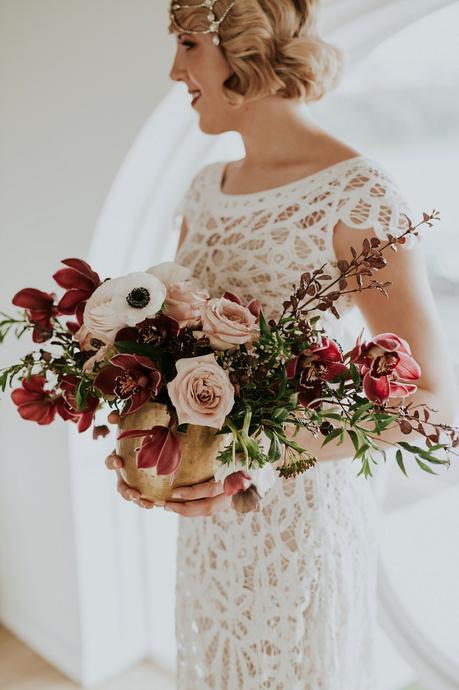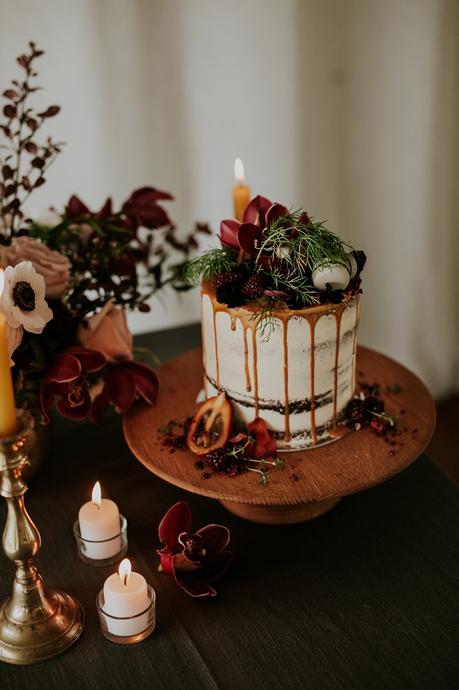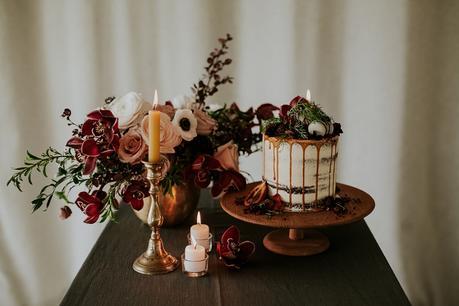 CREDITS